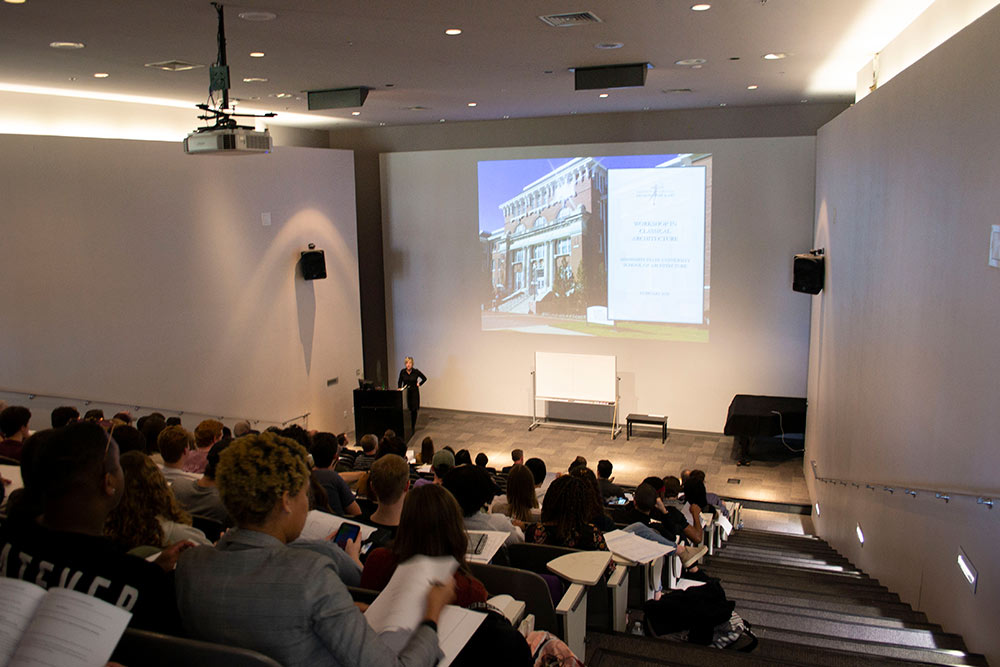 The Institute of Classical Architecture and Art (ICAA) held a workshop on Feb. 28-29 at Mississippi State University.
Sponsored by Dan and Gemma Camp, the workshop introduced classical architecture as a living language to encourage appreciation of the enduring forms that shape our built environment.
The program included professional presentations featuring case studies of recent work in this field and hands-on drawing to explore the grammar of the classical elements and their application on the campus of Mississippi State.
Participants received five AIA HSWs and eight credits towards the ICAA Certificate in Classical Architecture.
Read more and see photos from the event at ICAA.com