Architect and Emeritus Professor Michael W. Fazio, Ph.D, passed away peacefully in the presence of his family at 7:23 p.m. on Tues., Feb. 18, 2020.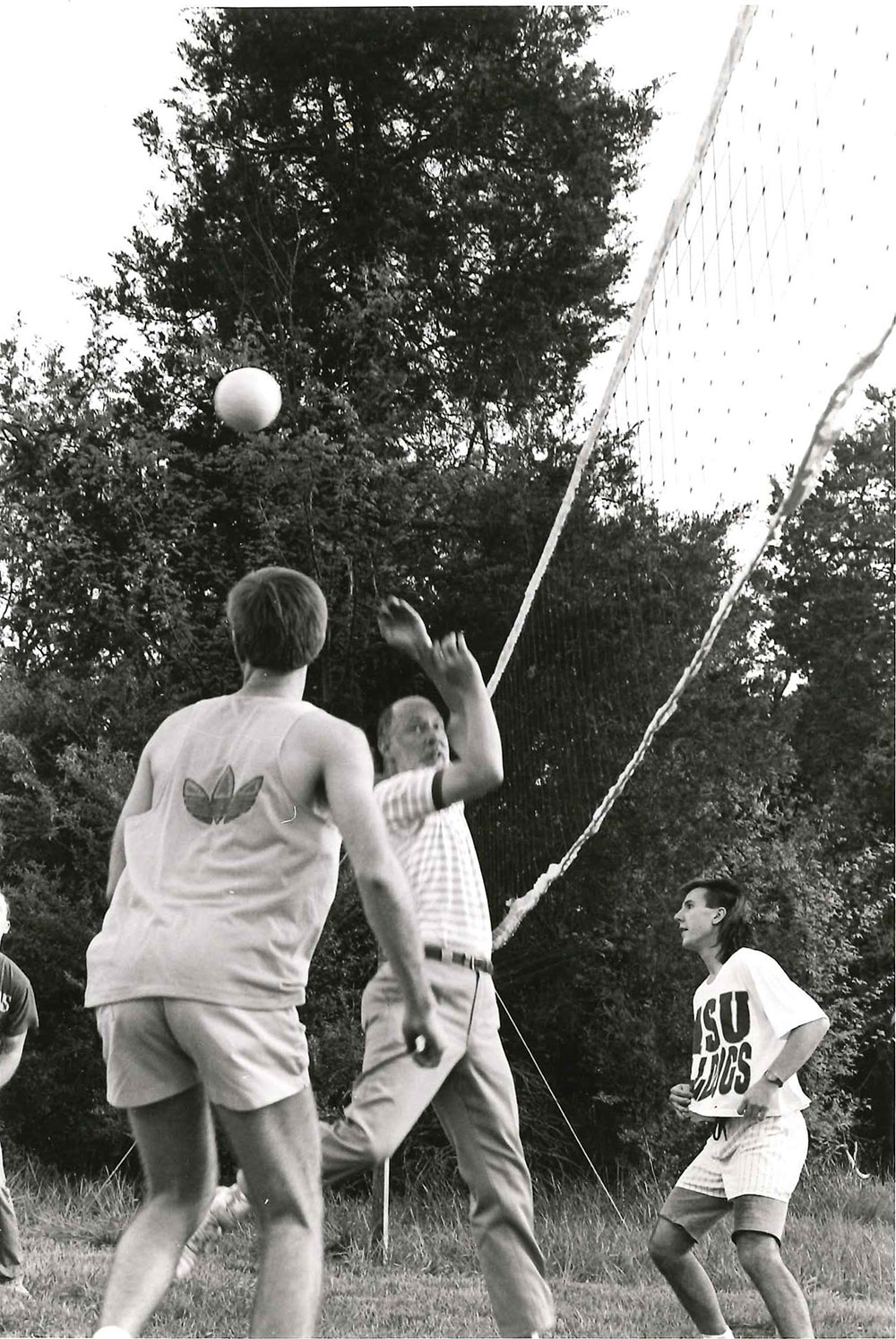 "Michael was so much more than a founding faculty member, professor emeritus and internationally respected scholar," said Interim Director of the School of Architecture Jassen Callender. "For some of us, he was the teacher who kept us up late. And for most of us, he was a colleague whose criticism was feared and praise cherished, who arguably is more identified with the School of Architecture than any other person, and whose friendship was an attainment of immense proportion. For me, Michael was all of those people."
"I feel honored to have had the opportunity to get to know Michael, first in the early stages of my career as an art historian, and more recently through our regular movements in and around Giles Hall," shared Dean of the College of Architecture, Art and Design Angi Bourgeois. "He has always been there, from my first days exploring the stacks of what is now the Bob and Kathy Luke Library, or seeing his silhouette through the open doors of the auditorium as he stood listening for a few moments, nodding and moving on. Most recently, I have had the utter joy of meeting Michael again through his students. Their stories of him show their deep respect of his knowledge, his high expectations and his role in their formation.  He touched so many lives through his life and his career; I am honored to be one of them."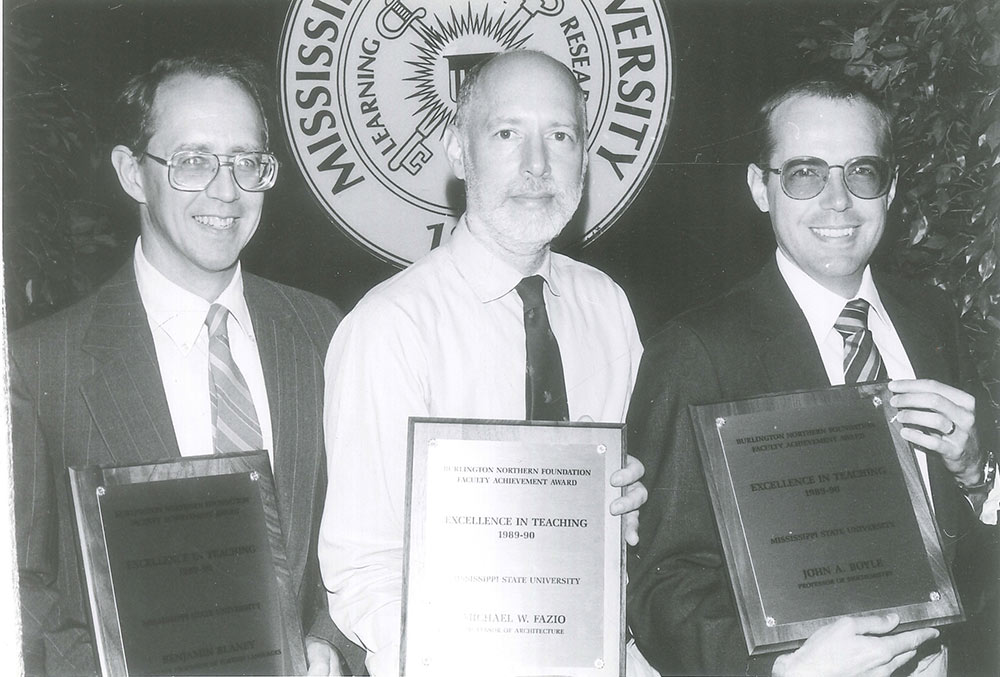 "With Michael's passing, the school lost its longtime founding faculty member and, undeniably, its guiding soul," said Director Emeritus Michael Berk. "He has had an influence or impact on nearly every practicing architect in this state of Mississippi – where he is highly regarded, revered and respected. Upon retirement, Michael truly embraced the emeritus status, working daily in his official 'office/desk' planted firmly under the skylight in the Bob and Kathy Luke Library where he continued to be productive by modeling the highest level of academic rigor and scholarship for our students and faculty. I considered him to be my most trusted advisor, colleague and dear friend with unparalleled wit and intellect. Personally, he always found the time to provide professorial (and directorial) guidance and encouragement. I am confident in saying that Michael is singularly responsible (on so many different levels) for paving a way for me to build a career and raise a family with Trish at MSU."
Visitation is set for 9:30 a.m. on Sat., Feb, 29, and the funeral service follow at 11 a.m., both at the Episcopal Church of the Resurrection in Starkville. Fazio's wish was for former students to attend the memorial with his family and friends.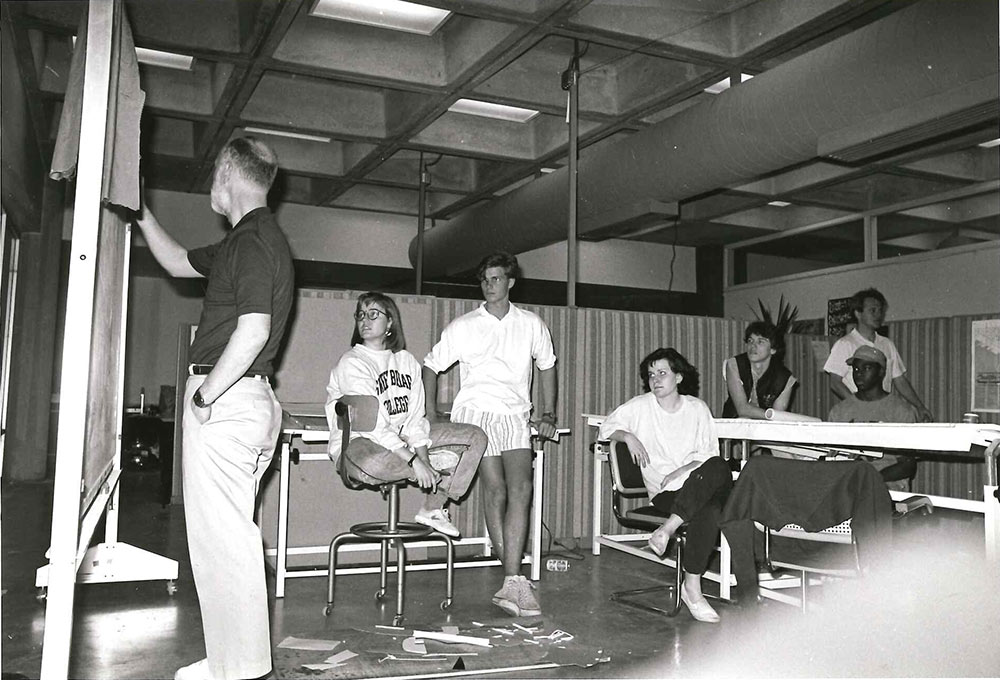 Biography:
Fazio earned a Bachelor of Architecture degree from Auburn University, a Master of Architecture degree from The Ohio State University, and a Ph.D. in the history of architecture and urban development from Cornell University.
He practiced architecture in the Southeast region, most often as a preservation and restoration consultant preparing historic structure reports.
Fazio accumulated an impressive lists of professional lectures – with invitations to speak that cover Europe and most of the U.S.
He was an actively publishing scholar whose articles have appeared in the Society of Architectural Historians Journal; Arris, the Journal of Architectural Education; the Journal of the White House Historical Society; and Alabama Heritage, among others. 
An accomplished author, his books include Buildings Across Time: An Introduction to World Architecture, and Landscape of Transformations: Architecture and Birmingham, Alabama. His co-authored, seminal research book, The Domestic Architecture of Benjamin Henry Latrobe received the prestigious Alice Davis Hitchcock Award for the best book of the year by a North American scholar. He was finalizing a volume of essays on southern architecture and co-authoring a guidebook to Mississippi architecture, which will be part of the Society of Architectural Historians' Buildings of the United States series. 
He was a professor at Mississippi State University from 1974 until 2005. Over the years, he was responsible for establishing both the Fred Carl Jr. Small Town Center and the Digital Design Master of Science graduate program.
See more photos of Fazio through the years
If you'd like to to add photos to our album celebrating the life of Michael Fazio, send them to cmcneal@caad.msstate.edu.