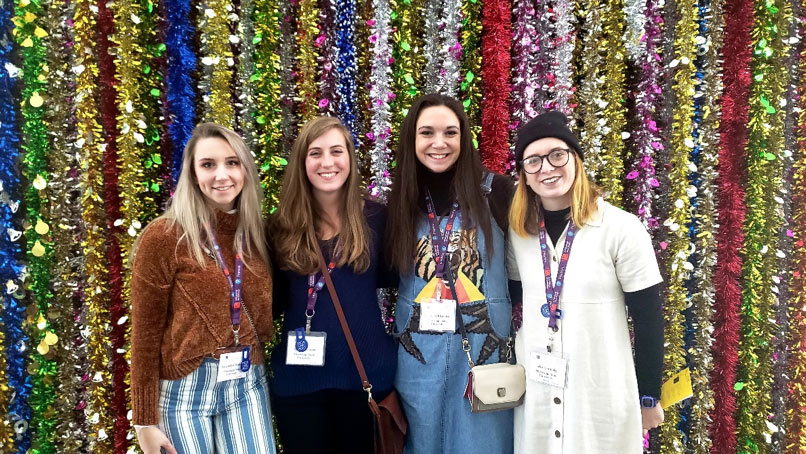 Story and photos via Professor Jenna Altomonte
Four Mississippi State University students presented their research at the College Art Association Conference (CAA) in Chicago, Ill., from Feb. 12-16, 2020.
The students were selected from a competitive pool of undergraduate applicants. Alex Ladewig (sculpture), Veronica Ashley Brashear (painting), Sydney Caroline Cozart (drawing/digital media) and Jacquelyn Mullins (painting) each designed posters highlighting their senior thesis projects.
Each student presented during the Undergraduate Research in Art and Art History session. Students from both national and international institutions presented their work from a diverse array of programs and majors.
MSU students spent the week presenting their work, conversing with professionals, visiting local museums and galleries and attending performances.
The College Art Association Conference is an annual meeting of professionals from the visual arts, art history, and aesthetics. Over 5,000 professionals, including faculty and working artists, meet to discuss current research projects through critical sessions and workshops.