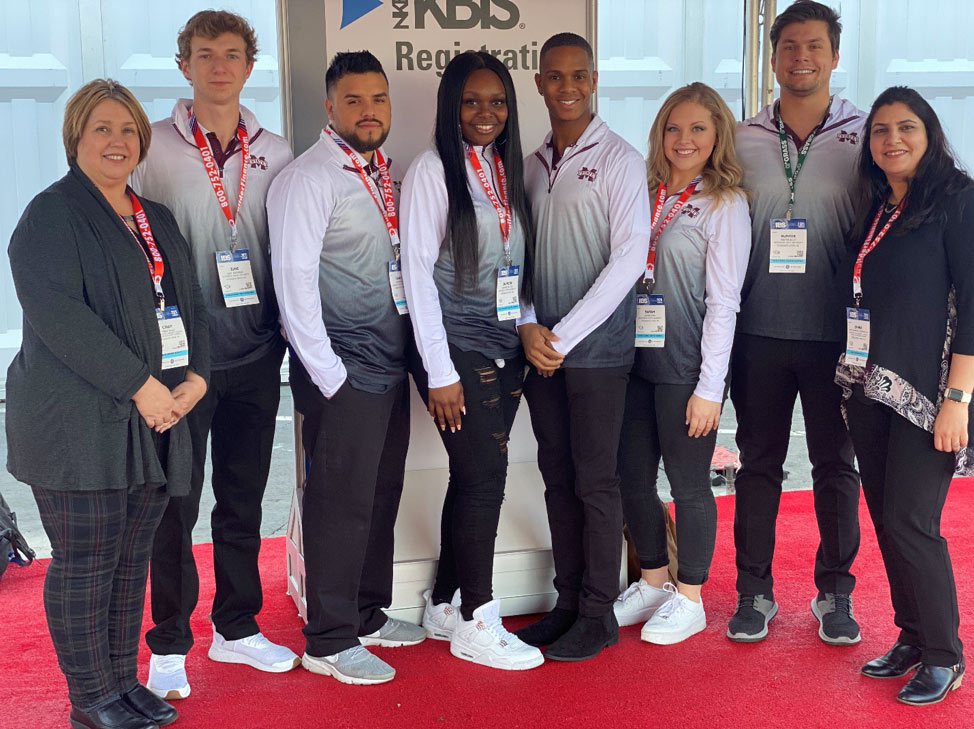 Photos and content submitted by student Jazmine Melton
From January 20-24, 2020, six students from the Building Construction Science Program at Mississippi State University attended the National American Home Builders International Builder's Show in Las Vegas, Nevada.
The students also competed in the NAHB competition against 39 other four-year institutions.
"We started preparing for the competition months before," said student Jazmine Melton. "The problem description was to create a proposal for a 130-acre age-restricted active adult residential development located in St. George, Utah. The team had to address market analysis, product design and selection, site design, sustainability, cost estimate and schedule, logistics, sales and marketing, risk assessment and financial analysis."
Students prepared their proposal prior to competition with a deadline of December 12, 2019.
After submitting the proposal, the team prepped for the presentation, which was put before judges on January 20.
"Although we did not place," said Melton, "we learned a lot of material and were able to network with residential building firms; it was a great experience overall."
This was the program's first time to bring students to the international builder's show and competition.