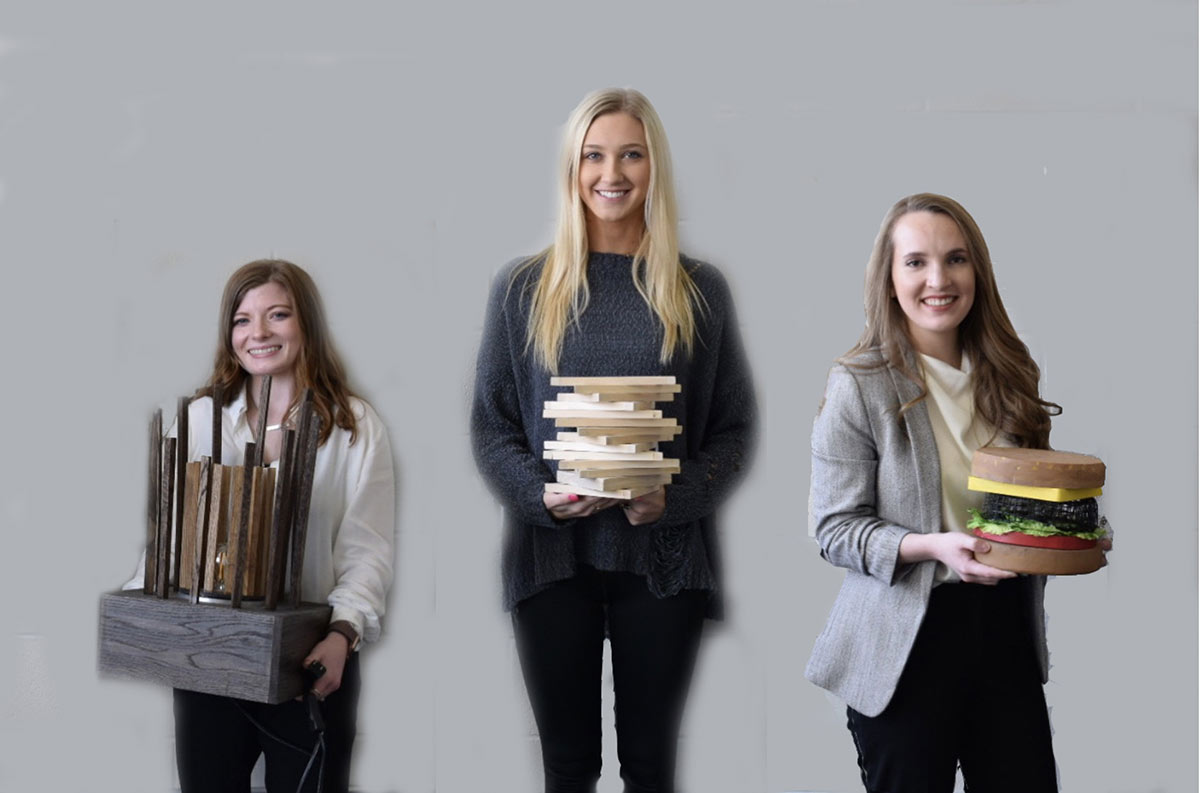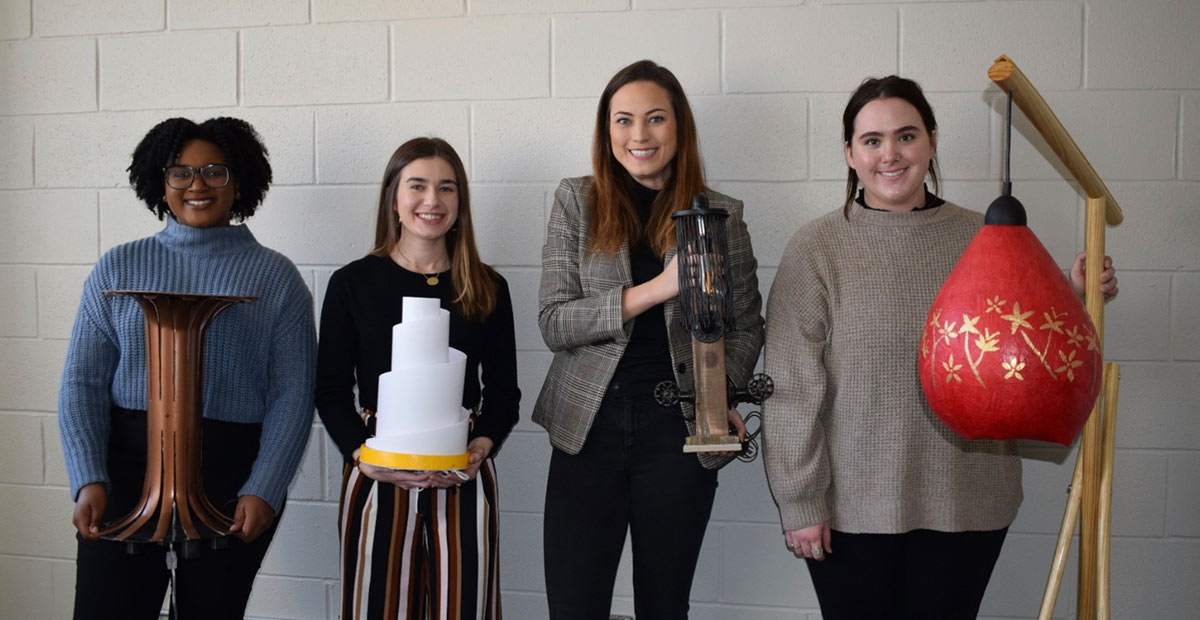 Students in Robin Carroll's Color and Lighting for Interiors course were challenged last fall with the 2019 Curtis Stout Portable Lamp Competition. 
The objective of the competition was to design and construct an original pendant or portable lamp (table or floor) from an inspiration.
The concept for this year was "Elements of Design," requiring students to create a lamp that demonstrated the best use of design, coupled with energy-efficient lighting components.
The original creation had to be light emitting diode (LED), but there were no limitations placed on the type of LED lamp.
This design project allowed students to use creative skills to develop a final lighting product and gain knowledge about both product design and electrical systems. 
The following winners were selected by interior designers and lighting designers:
First Place
Katelyn Jenkins of Florence, "The Sanctuary"
Second Place
Sara Ellison of Seminole, Ala.,"Vortex"
Third Place
Jordan Hester of Conway, Ark., "Hamburger"
Honorable Mention
Jaylin Gilland, "The Sound View"
Addison Buntin, "Lumi the Lamp"
Mary Beth McClung, "Water and Light"
Hannah Hancock, "Cochin"