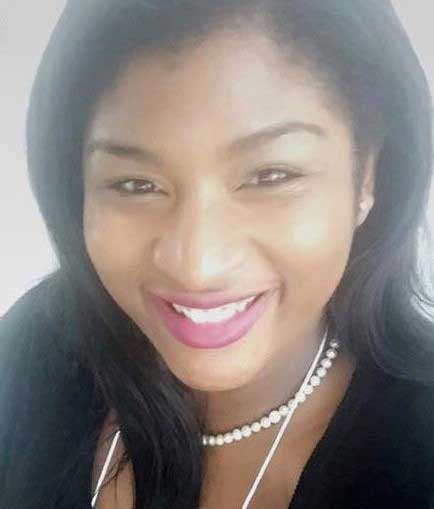 Mississippi State University's Gulf Coast Community Design Studio hired Shakeizia "Kezi" Jones in April of 2019 to serve as the Program Manager for the Gulf Coast Healthy Communities Collaborative and the Healthy Families, Mothers and Babies Initiative.
The Healthy Families, Mothers and Babies Initiative is a five-year project focused on increasing community support for breastfeeding and healthy behaviors in the African American community. This a collaborative partnership between the Mississippi Public Health Institute, Gulf Coast Community Design Studio, and Coastal Family Health Centers.
Several campaigns have recently been launched in connection with the initiative.
R.E.A.C.H. Healthy Families Mothers and Babies Initiative recently launched a campaign called S.H.E.A. (Sharing Health Education and Awareness). SHEA is a targeted, community-centered approach focused on reducing health disparities and rates of chronic disease among black women in Jackson, Harrison and Hancock Counties. There are four main focuses: breastfeeding, tobacco cessation, active living and community clinical linkages.
Recently, Jones helped facilitate one of the local hospitals in Harrison County, Merit Health Hospital, transition to Baby Friendly. A Baby Friendly hospital is a maternity facility that has implemented the ten steps to successful breastfeeding, which include appropriate education to enable families to make informed decisions about infant feeding. S.H.E.A. also helped support the opening of the Merit Health Hospital Baby Café, which is a support group for breastfeeding mothers to receive information, support and guidance on breastfeeding. 
The Gulf Coast Community Design Studio was established on the Mississippi Gulf Coast in 2005 to work in communities impacted by Hurricane Katrina and has evolved from disaster recovery to addressing long-term issues of community resilience. Located in Biloxi, the GCCDS is a professional outreach arm of Mississippi State University's College of Architecture, Art and Design and operates with a full-time staff of around six architects, landscape architects and planners, always working in close collaboration with multiple non-profit, municipal and professional partners. The work of the GCCDS includes: 1) community-based housing design, 2) storm water and tidal ecology, 3) flood resilient buildings and landscape, and 4) public-driven decision making.