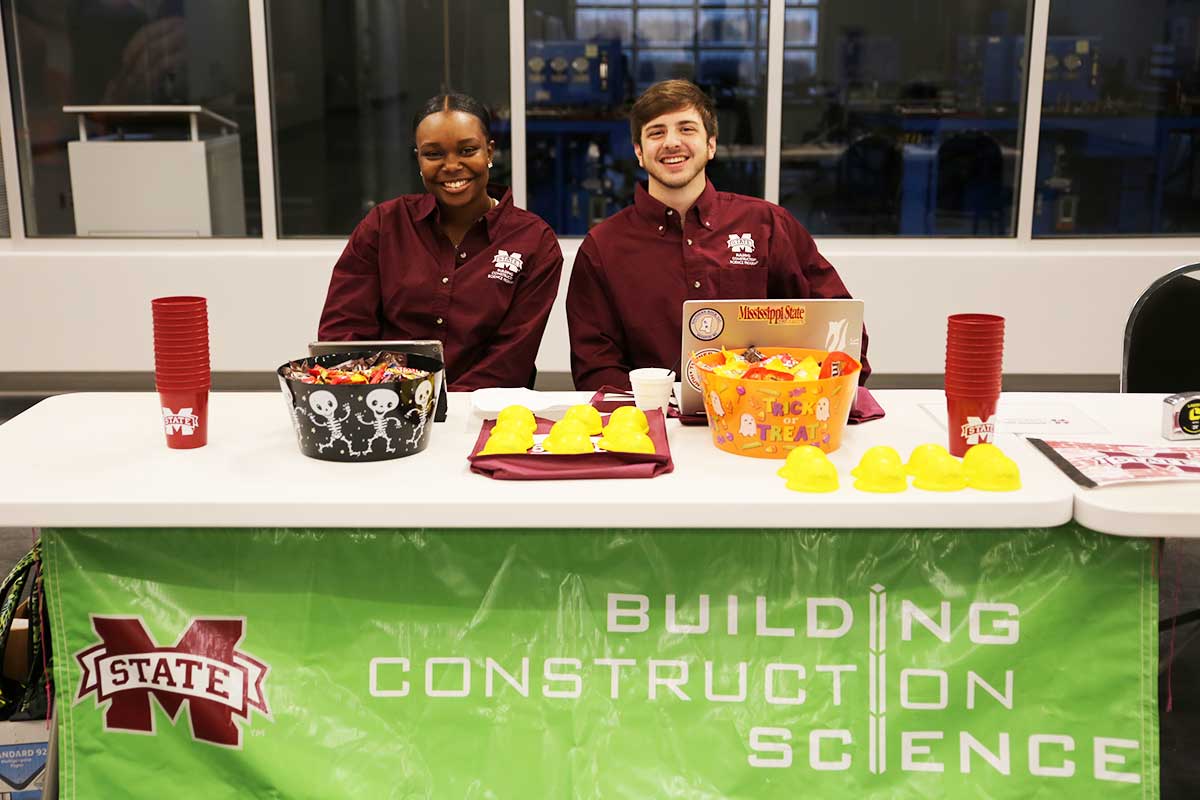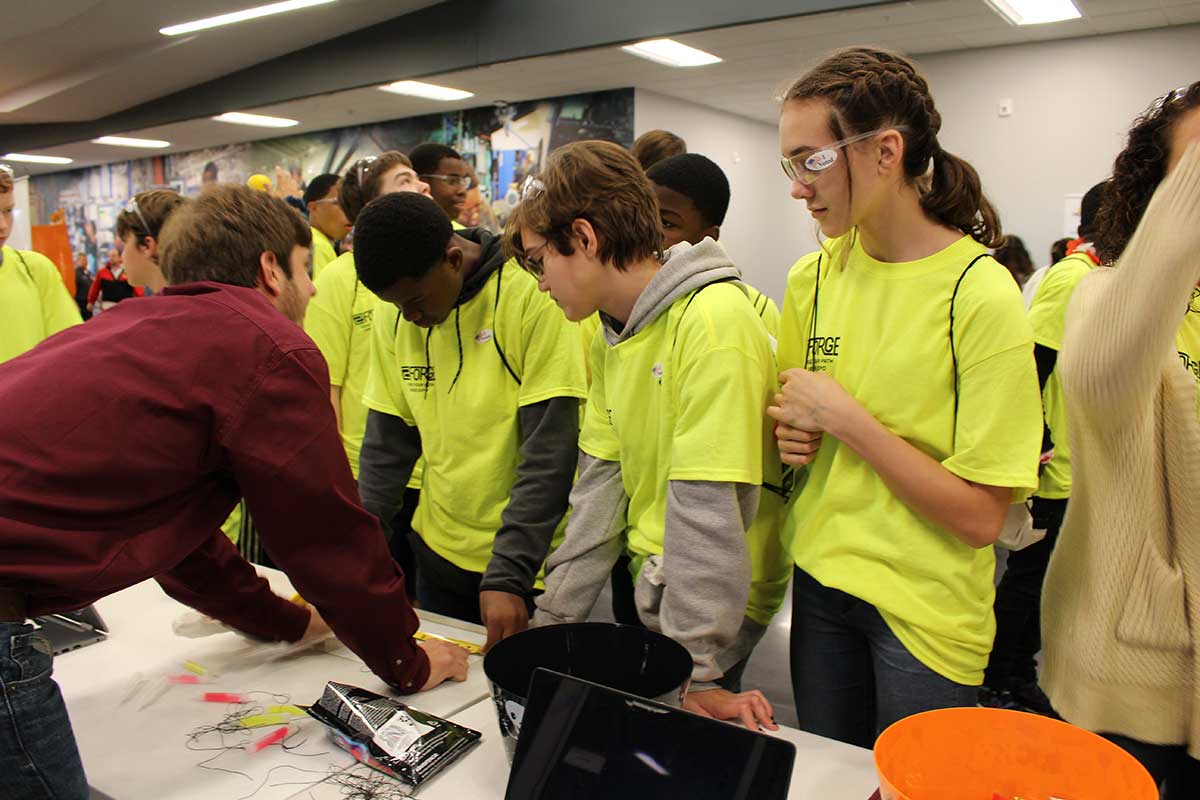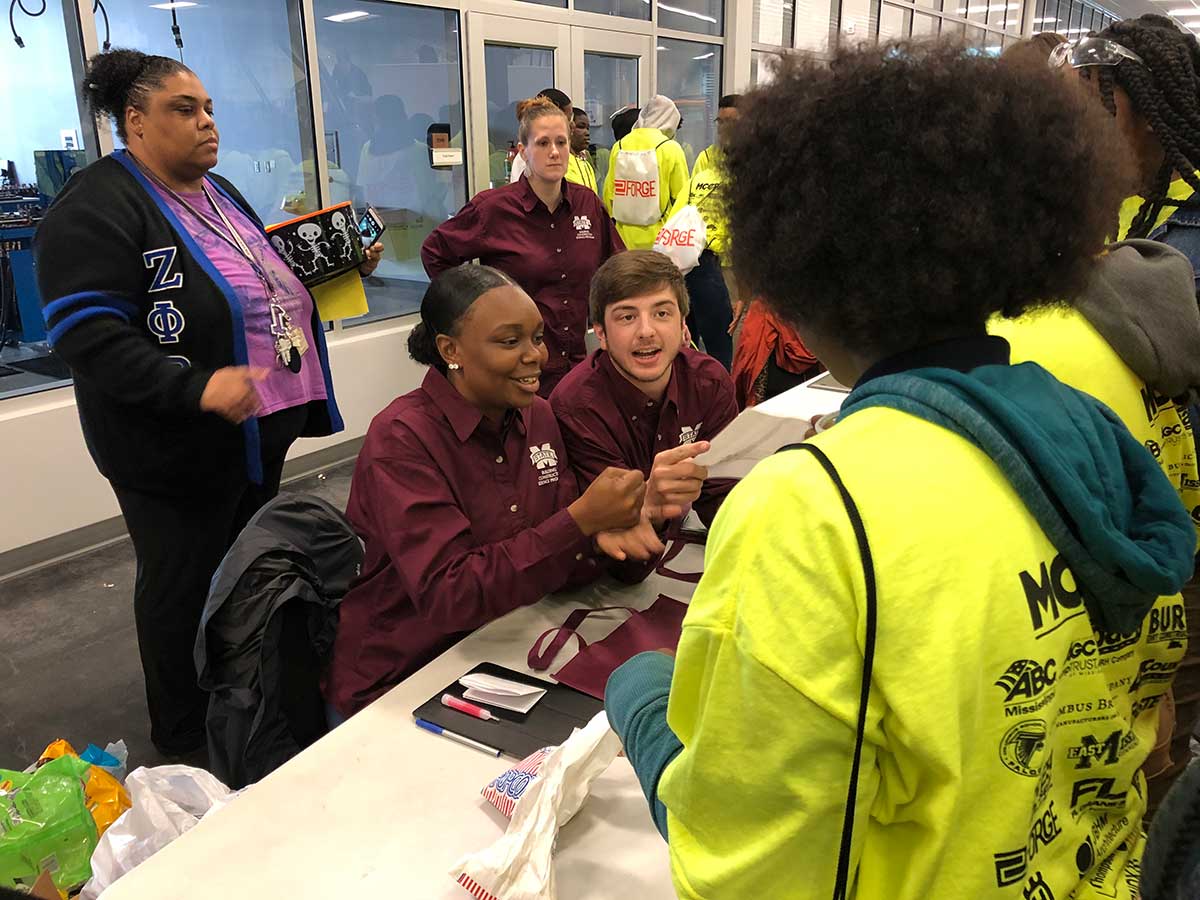 The Mississippi State University Building Construction Science (BCS) Program recently participated in the first annual Forge Your Path Career Expo, an event with a goal to generate interest in the various aspects of the construction field.
About 950 8th and 9th graders from seven public and private schools in Lowndes, Oktibbeha and Clay Counties attended with around 60 chaperones.
One of 24 vendors, the BCS Program led a tape measure challenge to help students learn more about how to read length on a tape measure.
The FORGE Foundation partnered with Mississippi Construction Education Foundation (MCEF) to put this event on.
(Photos via Jennifer Shows, Graham Roofing; and Jazmine Melton, BCS student)