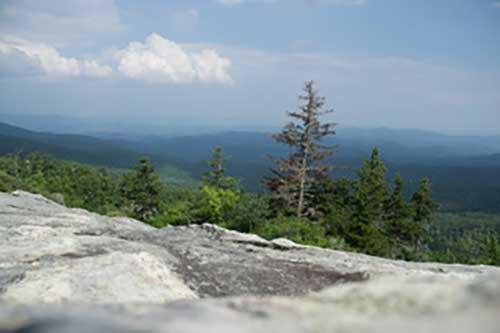 Via Marita Gootee
Professor Marita Gootee of the Department of Art in the College of Architecture, Art and Design and Associate Professor Wendy Roussin from the Communication Department in the College of Arts and Sciences at Mississippi State University have selected works on display at the 13th JMCA & 13th Pollux Exhibition in the FotoNostrum Gallery in Barcelona. The exhibition is on display now through Oct 27.
This year's juror was Elisabeth Biondi, who was the visuals editor for The New Yorker from 1996-2011 and now is an independent curator, writer and teacher in New York.
Both Gootee and Roussin had work accepted through a jury process for the 13th Julia Margaret Cameron Award Exhibition. Both had work accepted into the Landscapes & Seascapes category – Landscapes Through Women seen by Women.
Gootee had one image landscape and one image under the Cellphone category accepted into the competition.
"The thing I love the most is the respect for diversity in imagery and camera," said Gootee. "I am always open to new forms of expression. When I see something that captivates me, I must capture it by any means possible – be that a DSLR or a cellphone. The image always comes first."
Roussin had three images from her series Badlands accepted onto the competition. The three images were taken with a 4x5 pinhole camera using an outdated Type 55 Polaroid. This film creates both a positive image and a negative. Roussin scans the negative and makes final adjustments using Adobe PhotoShop. The result is a timeless brooding image of the desolate landscape.
The location of the FotoNostrum Gallery is Carrer de la Diputación 48, Barcelona 08015, next to Plaza Espanya. The address of the Restaurant L'Estació is Avenida del Marquès de l'Argentera, 6, 08002 Barcelona.