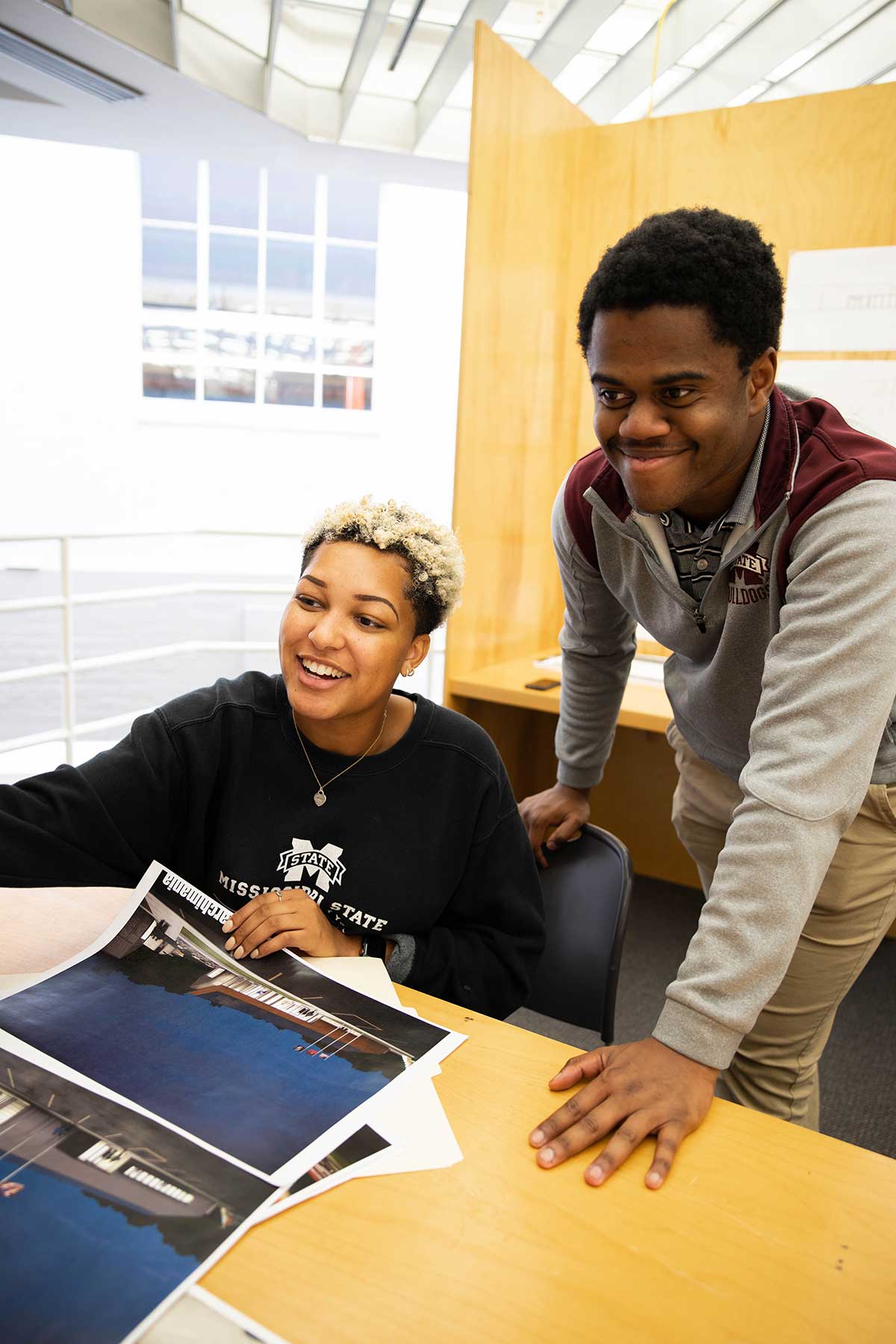 By Christie McNeal | Mississippi State University
An exhibition by a Memphis architecture firm is on display through Nov. 22 at Mississippi State.
In the School of Architecture's Charlotte and Richard McNeel Architecture Gallery, "archimania—Culture, Context and Process" recreates portions of archimania's former longtime office space in the South Main Arts District of Memphis.
Gallery viewing hours are 8 a.m.-5 p.m. Monday-Friday.
The archimania showing includes a deep dive into six core projects displayed within a set of salvaged workspaces from the firm's old studio space and an "anything-goes" display of projects reminiscent of the "rendering wall" from the firm's previous conference room. It's presented as a workplace, complete with trace paper, scales and pens for students and visitors to use.
Construction document sets for some of the firm's past projects dating back to 2006, as well as sketches, models and material samples, are featured.
Todd Walker, a 1987 MSU architecture bachelor's graduate and archimania's founding partner, said the display is designed to give students and others an understanding of the built environment and the value of design.
"Although many of the projects will be presented in a documentation format, design—in many ways—continues through construction as a collaborative process," Walker said. "We never stop trying to make things better."
Ranked eighth in design by ARCHITECT magazine in 2018, archimania is a collective of architects and designers led by Walker and colleague Barry Alan Yoakum, both Fellows of the American Institute of Architects. In addition to Walker, archimania employs MSU alumni Devin Carr, Kelsee McKim Carr, Patrick Greene, J Humphries, Anthony DiNolfo, Greg M. Price, Will Randolph and Kayce Williford. For more, visit www.archimania.com.
Professor and Interim Director Jassen Callender said the School of Architecture is excited to host a presentation of work by a national top ten design firm "whose reputation defies boundaries."
"With nine Mississippi State alumni on staff, including founding principal Todd Walker, archimania has drawn international acclaim, and the School of Architecture takes great pride in the firm's success and its willingness to give back," Callender said. "From sitting on design reviews and giving lectures to serving as adjunct faculty and curating this extraordinary exhibition, the people of archimania have and continue to enrich the lives of faculty, staff and students in Giles Hall and beyond."
Learn more about MSU's College of Architecture, Art and Design and its School of Architecture at www.caad.msstate.edu and on Facebook, Twitter and Instagram @CAADatMSU.
MSU is Mississippi's leading university, available online at www.msstate.edu.