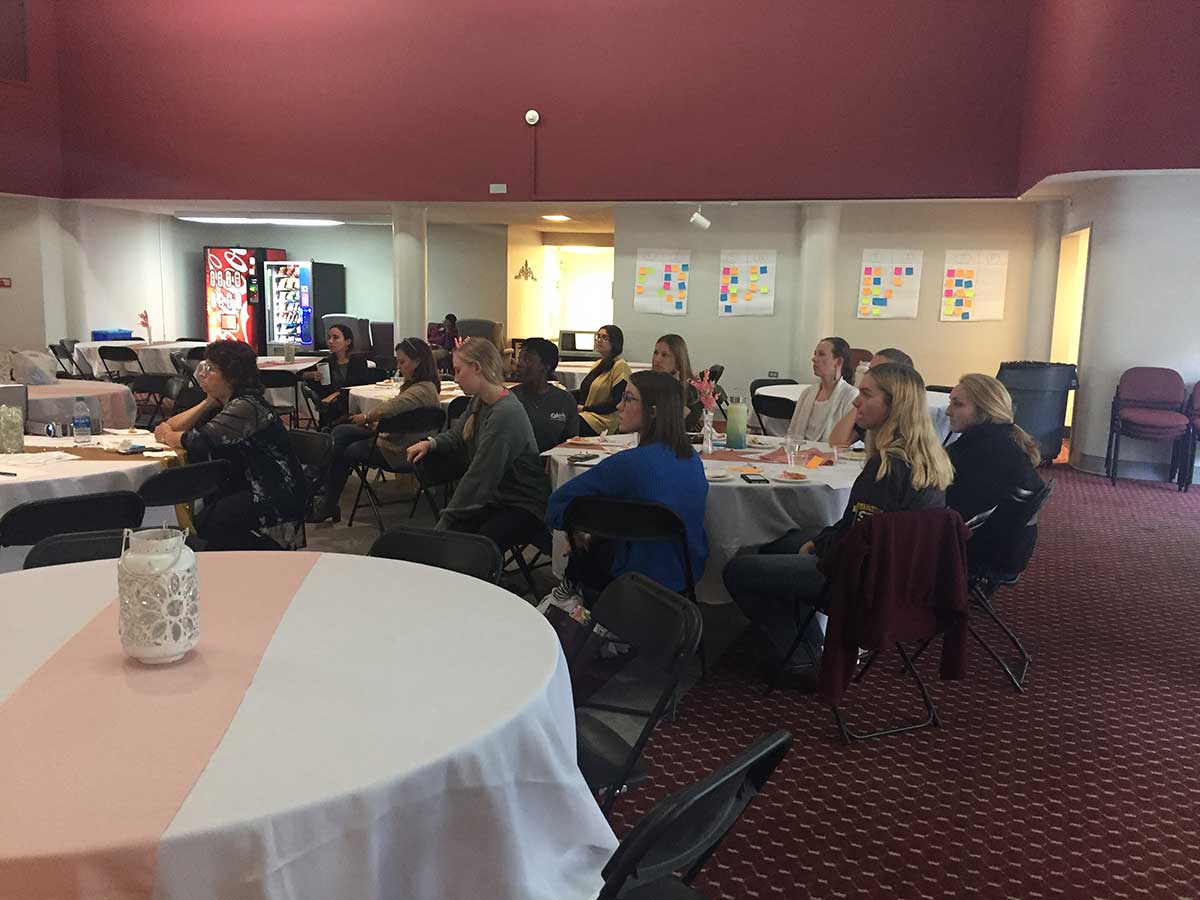 The College of Architecture, Art and Design recently hosted an event for women in the college. "Work Like a Girl" was held Thurs., Oct. 17 from 2-5 p.m. in the lobby of the Butler Guest House on campus.
The interactive workshop, sponsored by Graham Roofing, was geared toward women who will be entering professions in architecture, construction and design.
"Events like these are important to teach young women who are working in male-dominated industries the importance of rallying together and empowering each other," said Christee Holbrook, president of Graham Roofing.
Melinda Lowe, director of outreach and innovation and program coordinator of education at Mississippi University for Women, led the first part of the workshop that focused on discovering Myers Briggs Personality Types with discussions about how these personality types can be applied in the workforce.
The second part of the workshop, led by Holbrook, was a "See, Run, Do" team building exercise. For the activity, attendees were split into groups and given the title of "See-er," "Runner" or "Doer." The See-ers were given a poster that only they were allowed to see. They had to explain to the Runners what was on the poster, who took that information back to the Doers. The Doers were tasked with re-creating the poster as it was described to them.
Participants learned the value and importance of attention to detail, communication and teamwork. 
"Positive communication in the workplace is facilitated when we understand our own and other personality types and their strengths and challenges," said Dean of the College of Architecture, Art and Design Angi Elsea Bourgeois. "This team building activity emphasized the value that comes from knowing personality types."
Door prizes were given out at the end of the event with donations by Belinda Stewart Architects, Century Construction, Eat With Us Group, Graham Roofing Incorporated, JESCO Inc. and MS AGC.
"This is the first of what I hope will be an ongoing series of events that support women and minorities in our professions," said Bourgeois. "As we move forward, we are working to hold more events like this."