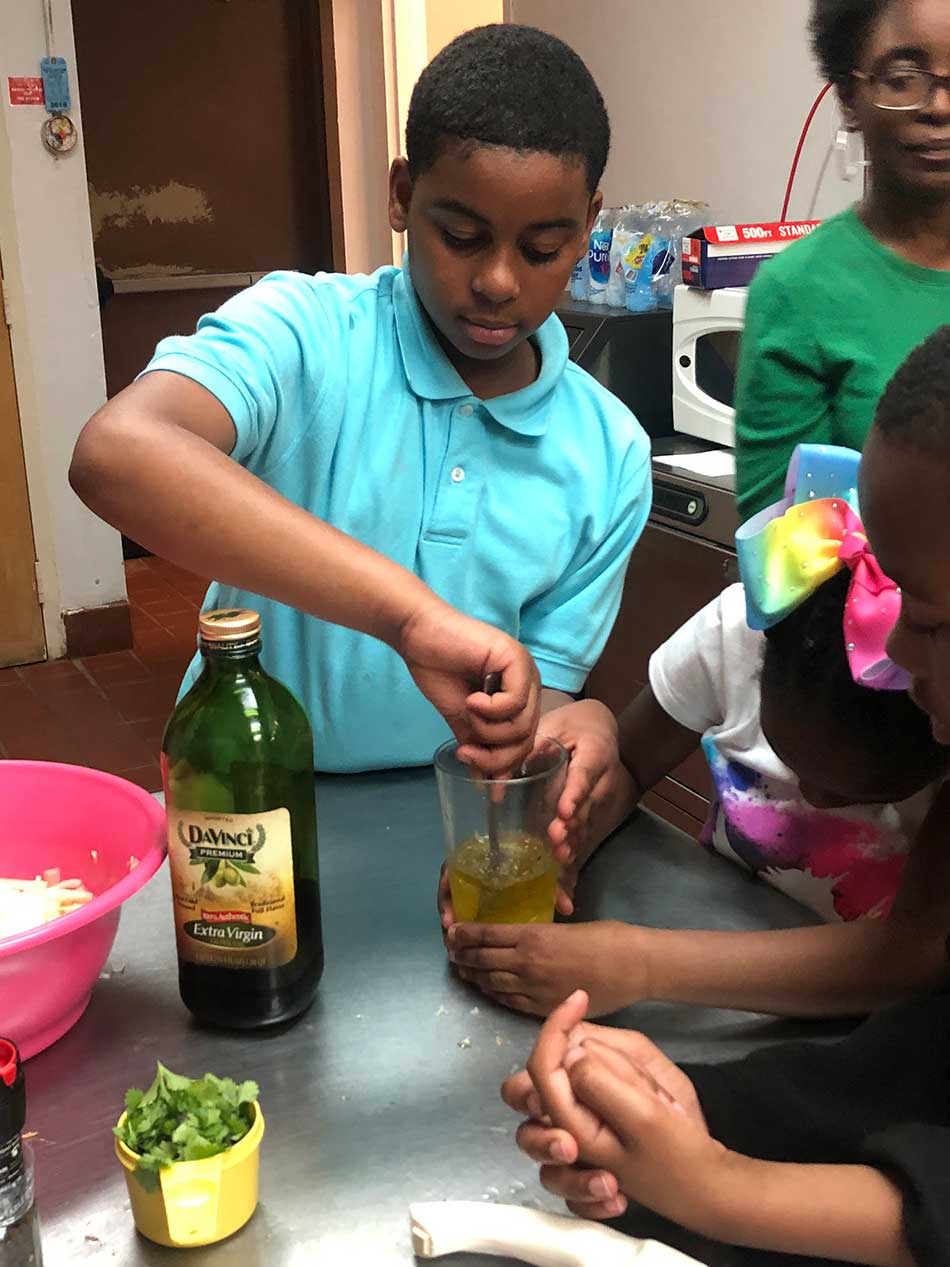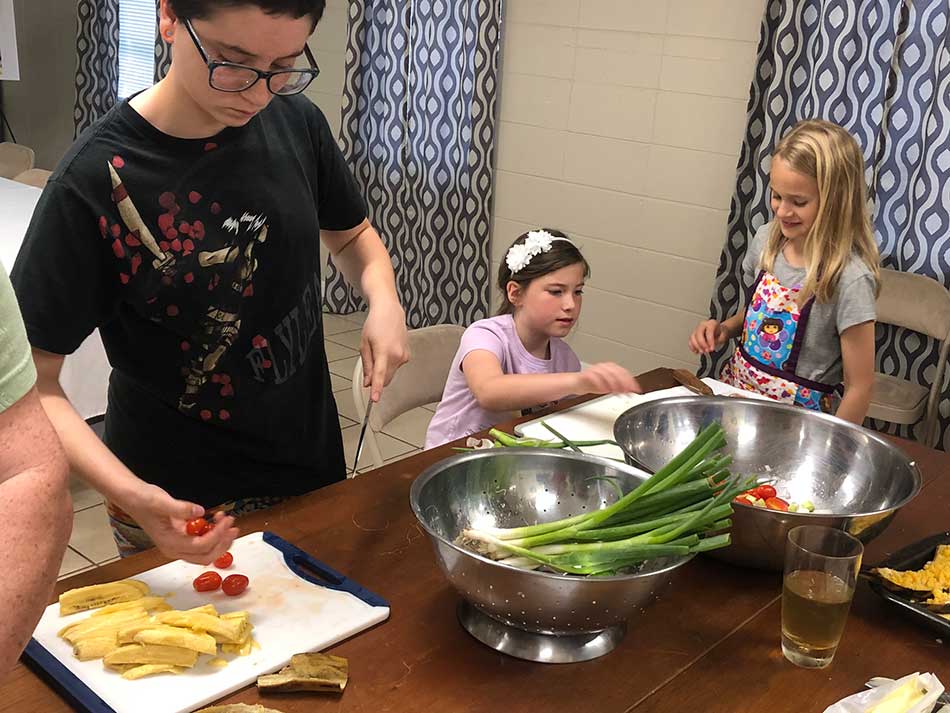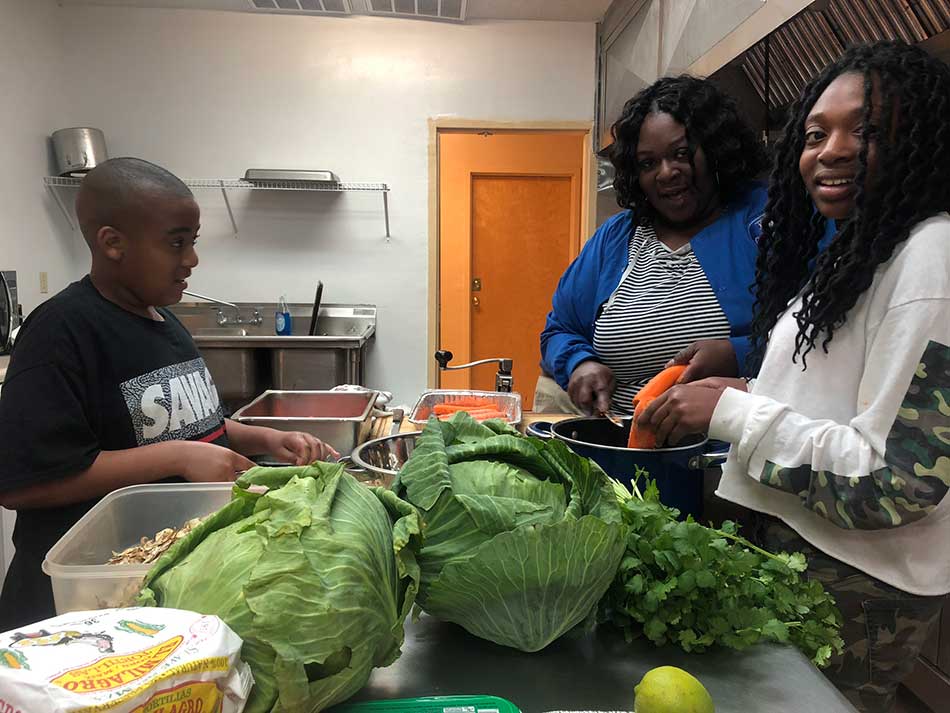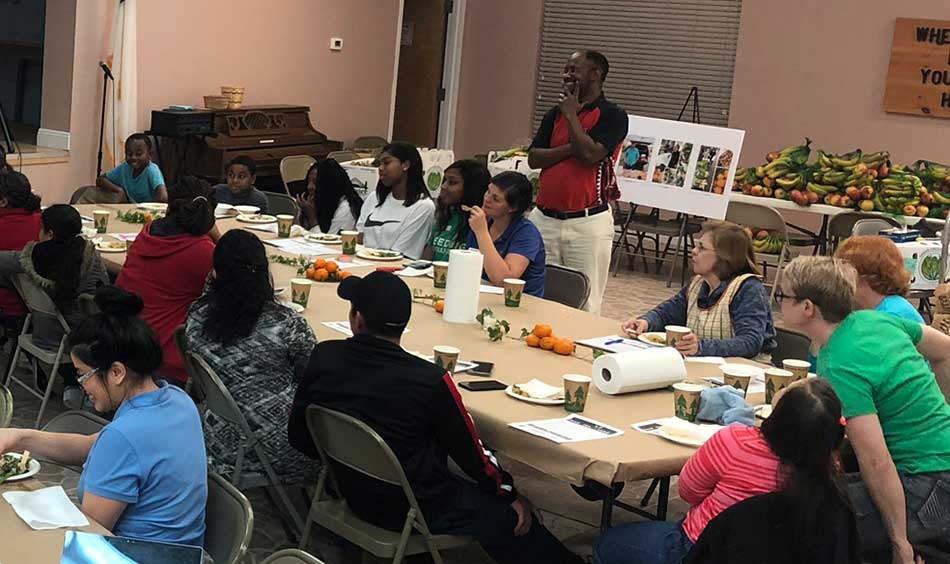 By Tracy Wyman | Gulf Coast Community Design Studio
At community kitchens along the Mississippi Gulf Coast, chefs of all ages and skill levels are coming together in an edible education experience that fosters healthy eating and seeks real change for many food-insecure communities.
The Gulf Coast Community Design Studio's (GCCDS) "Feed the Seed" project began as an urban revitalization program in 2016 to increase access to and consumption of fresh fruits and vegetables within the Gaston Point neighborhood of Gulfport. 
In a community-engaged design process, GCCDS landscape designer Tracy Wyman led students and community members in the design and construction of a community garden at the Climb CDC's Family Enrichment Center and a school yard garden at a nearby elementary school. The gardens paved the way for Garden Suppers Series, weekly experiences where community members gather with local chefs, growers and nutrition experts to prepare and share healthy meals together.
The success of the Gaston Point Garden Supper Series prompted the American Heart Association to fund four more Garden Supper Series across the Mississippi Gulf Coast – spanning Hancock, Harrison and Jackson Counties.
Each four-week series resulted in community members learning new ways to bring more fresh, healthy food into their diets by purchasing in-season, locally grown produce from area farmers markets and crafting their weekly menus from their market 'finds'. While community members were enjoying the food, the Garden Supper Series also became the creative space to facilitate the beginnings of a community-driven action plan that could lead to a more sustainable and socially responsive local food system on the Mississippi Gulf Coast.
The Gulf Coast Community Design Studio (GCCDS) was established on the Mississippi Gulf Coast in 2005 to work in communities impacted by Hurricane Katrina and has evolved from disaster recovery to addressing long-term issues of community resilience. Located in Biloxi, the GCCDS is a professional outreach arm of Mississippi State University's College of Architecture, Art and Design and operates with a full-time staff of around six architects, landscape architects and planners, always working in close collaboration with multiple non-profit, municipal and professional partners. The work of the GCCDS includes: 1) community-based housing design, 2) storm water and tidal ecology, 3) flood resilient buildings and landscape, and 4) public-driven decision making