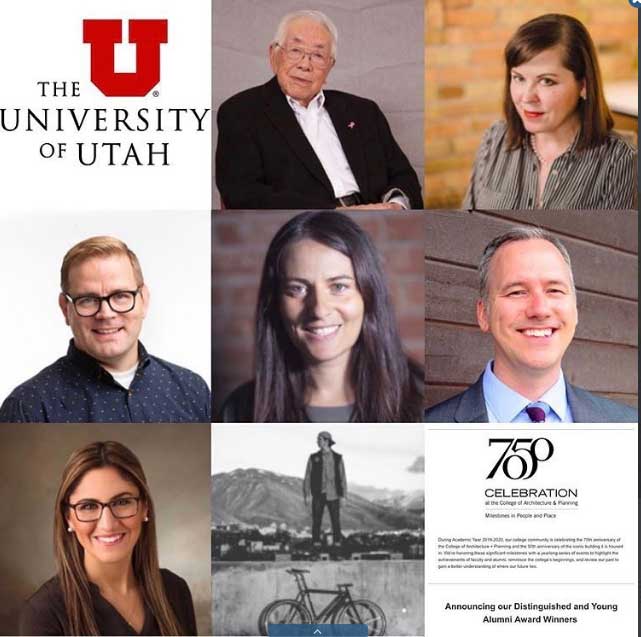 Mississippi State University School of Architecture Associate Professor Jacob Gines is one of seven alumni from the University of Utah's College of Architecture + Planning to receive a Distinguished and Young Alumni Award.
Will Louie (Bachelor of Architecture 1952), Jeanne Jackson (Master of Architecture 1990), Dijana Alickovic (Bachelor of Science Architecture 2005 and Master of Architecture 2009), Ted Knowlton (Bachelor of Science Urban Planning 1996), Ana Valdemoros (Bachelor of Arts Urban Planning 2006 and Master of City & Metropolitan Planning 2011), and Cameron Hooyer (Bachelor of Science 2018) are being honored along with Gines, who graduated with a Bachelor of Architecture from the University of Utah in 2005 and earned his Master of Architecture from the university in 2007.
These alumni will be honored at a reception on Fri., Sept. 27 from 5:30-7 p.m. in the college's Bailey Gallery as part of its "70/50 celebration," representing 70 years since the beginning of the architecture program and 50 years since its building opened.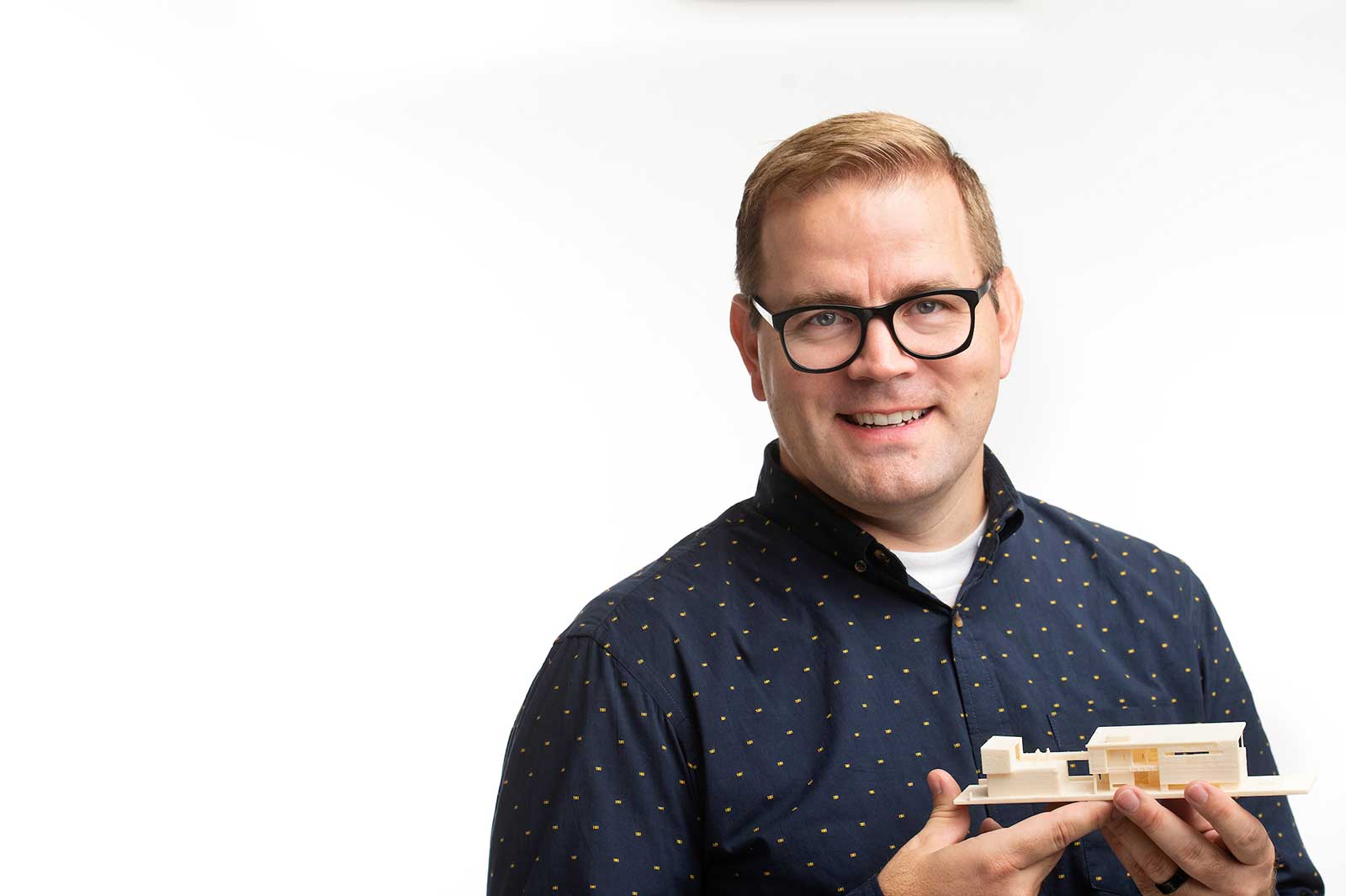 "This award from the University of Utah's College of Architecture + Planning verifies what those of us in the School of Architecture at MSU have known for some time," said Mississippi State University School of Architecture Interim Director Jassen Callender. "Professor Gines is a dedicated researcher and gifted teacher well deserving of this prestigious honor."
"Since 2007, I have taught my students that design matters - it really matters," said Gines. "Design excellence extends beyond the creation of beautiful things; it touches every aspect of a project and every issue that we encounter. I am not satisfied with the status quo, or the 'that's just the way we do things,' mentality that can so easily settle in to our profession. I want my students to establish an incredibly firm foundation and then challenge everything - most importantly themselves."
Gines teaches advanced design studios and building technology courses at Mississippi State. His research and scholarship investigate bio-sustainable materials and their manufacturing and fabrication processes. In 2017, he was awarded the MSU Office of Research and Economic Development Faculty Research Award for his significant research in mass timber design. In 2018, Gines received the Tenure-Track Faculty Teaching Award within the College of Architecture, Art and Design at Mississippi State University.
The Associate Professor has engaged professional practice since 2001 and is an award-winning designer of several institutional, higher-ed, and housing projects. As Vice President of Research and Design at Method Studio in Salt Lake City, Gines directs the MAD Lab (Method Architecture and Design Laboratory) – challenging standard conventions and exploring innovative solutions to complex architectural problems.
Read more about Jake's teaching philosophies and his work.
Gines's Alumni Statement:
The impact that the University of Utah School of Architecture has had on my life is quite honestly immeasurable, and its influence is ongoing.
As an undergrad and graduate student, I was instructed by several phenomenal faculty who prepared me for professional practice, unlocking within me a desire to pursue a teaching career and established a firm and powerful design foundation.
As a graduate student, co-teaching the Design Workshop studio with Professor Verl Adams brought me deeper understanding of design fundamentals and strengthened my abilities to describe and critique an architectural work; it also introduced me to the possibility of a future teaching career.
Participating in the Voluntary Architectural Simplicity (VAS) studio led by Professor Julio Bermudez taught me that architecture has the ability to be rigorous, beautiful and transcendent.
Traveling throughout Japan with Professor Mimi Locher opened my eyes to culture, craftsmanship and the exquisite relationship between nature and mankind. By the way, I recently returned from taking 20 of my own students to Japan - retracing many of the steps I took as a student 13 years ago.
The Design Build Bluff program led by Hank Lewis introduced me to real materials and the intense physicality of self-performing a built architectural work.
Professor Lisa Henry Benham mentored me through my thesis project as I challenged cultural prejudice and sought to develop dialogue centered on marginalized populations and re-appropriated space.
And, thanks be to Professor Patrick Tripeny, who took a chance on a young graduate by hiring me to teach in the undergraduate program in the fall of 2007 as an adjunct faculty. I still remember his words, "Jake, we like you, but you need to do other great things, so after this year you're fired."
Five years and hundreds of students later, I did move on - to start a full time teaching career at Mississippi State University and later become the Vice President of Research and Design at Method Studio.