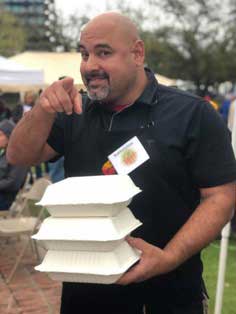 Plastic-Free Gulf Coast, a grassroots movement of residents, organizations and community leaders who are protecting the legacy of our region by reducing plastic waste, is continuing to work to stop the use of Styrofoam and single-use plastic before it becomes part of the waste stream.
Plastic-Free Gulf Coast began with a 2016 Gulf of Mexico Alliance (GOMA) Gulf Star grant and is currently funded by the 2018 National Oceanic and Atmospheric Administration (NOAA) Marine Debris Prevention grant.
Led by the Mississippi State University Gulf Coast Community Design Studio's Elizabeth Englebretson, Plastic-Free Gulf Coast is raising awareness about the impact of these materials and creating a larger market for alternative products available to consumers on the Gulf Coast.
"In order to prevent marine debris, especially single-use plastic debris, we must stop it at the source," said Englebretson, who serves as project lead, is an active part of GOMA and served as chair of the Marine Debris Prevention Cross Team from 2017-2019. 
Plastic-Free Gulf Coast has built a large network of partners and collaborators across the five Gulf Coast states – all focused on eliminating plastic pollution.  Partners include restaurants, municipalities and a wide range of organizations, including Biloxi Main Street Association, Mississippi State University Extension, Walter Anderson Museum of Art and the Gulf Coast Restaurant & Beverage Association.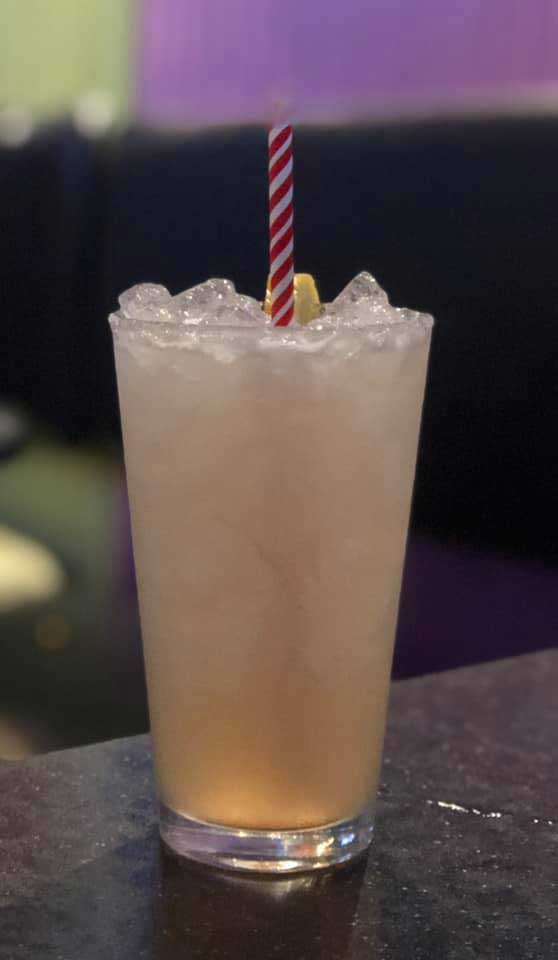 "Single-use plastics have become engrained in our daily lives and have driven the market for so long that restaurants and consumers on the Gulf Coast do not have access to alternatives at a sustainable price and/or are not aware of the impact single-use plastics are having on environmental and human health and our coastal economy." 
"Many restaurants cannot afford the upfront cost associated with switching to biodegradable products or the staff time needed to research products and sources," she added.
Plastic-Free Gulf Coast provides funding for pilot restaurants, allowing them time to look into ways to streamline budgets, shift their ordering practices, and create a sustainable, long-term plastic-free business plan.  These pilot restaurants and the process they are working through also help gather data and valuable experiential information to share with other organizations, restaurants and the public.
Englebretson says it takes a pilot restaurant, on average, seven-12 months to make the permanent transition away from plastic. 
During the pilot period, Plastic-Free Gulf Coast:
Supplements the additional cost incurred from purchasing plant-based products.  Restaurants continue to pay what they would normally pay for plastic items, and Plastic-Free Gulf Coast pays only the additional cost.
Consults and researches alternative products and sources to reduce cost and ensure products are high quality and meet the needs of the restaurants.
Promotes restaurants as going Plastic-Free and increases marketing reach without cost to the restaurants.
Increases the number of restaurants purchasing alternatives to plastic in order to create a larger market and increase the ability of distributors to lower the cost to consumers.
Increases consumer awareness of the impacts of plastic waste on our waterways and economy.
Plastic-Free Gulf Coast is currently working with five pilot restaurants: one in Mississippi, one in Alabama and three in Louisiana.  Since 2018 the five Plastic-Free Gulf Coast pilot restaurants have:
Prevented over 2,000,000 plastic products from becoming waste.
One pilot restaurant alone has eliminated approximately 604,800 plastic straws and over 460,000 plastic portion cups.
In addition to switching to quality paper straws one pilot restaurant has reduced their straw use from 96,000 per year to 19,200 through Straw on Request.  Less waste and zero plastic waste.
"Built on the idea that going plastic-free is a process and knowing we will never be able to get away from all plastic," said Englebretson. 
"Plastic-Free Gulf Coast hopes to inspire and build on small changes that eventually become part of people's lives. I would like to challenge everyone reading this to take a look at all the plastic in your life, at work, in the home, and make one change now. Even the smallest change makes an immediate difference."
Read more and watch a video about Plastic Free Gulf Coast via WLOX.
­­