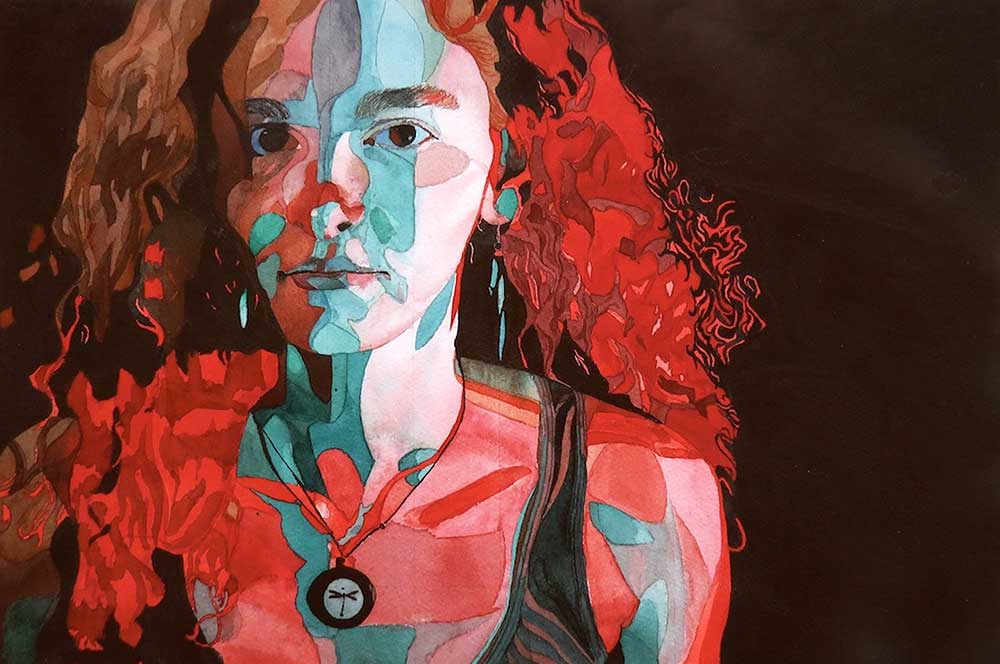 By Sasha Steinberg | Mississippi State University
Creative Quarterly, the art and design journal considered one of the world's best, is recognizing three Mississippi State art faculty and two students for their skills in painting, photography, illustration and fine art.
Featured in CQ's online gallery at https://cqjournal.com/gallery/55, honorees include:
—Professor Emeritus Brent Funderburk: Fine Art Winner for "Anteroom" and "Red House" watercolor paintings, and Fine Art Runner-Up Award for "Blood Moon" watercolor painting.
—Professor Marita Gootee: Photography Runner-Up Award for "Mount Rushmore."
—Assistant Professor Ginnie Hsu: Illustration Runner-Up Award for "Navigating Non-negotiable" and "Winter with Family."
—Senior art/graphic design major Julia E. Thompson of Starkville: Fine Art Runner-Up Award for "Self Portrait" watercolor painting.
—MSU graduate student Jingshuo Yang of China: Fine Art Runner-Up Award for "Sweet Dream," made using traditional Chinese pigment, watercolor paint, glitter and ink on tough silk.
Part of MSU's College of Architecture, Art and Design, the Department of Art is home to the Magnolia State's largest undergraduate studio art program. Learn more at www.caad.msstate.edu.
MSU is Mississippi's leading university, available online at www.msstate.edu.