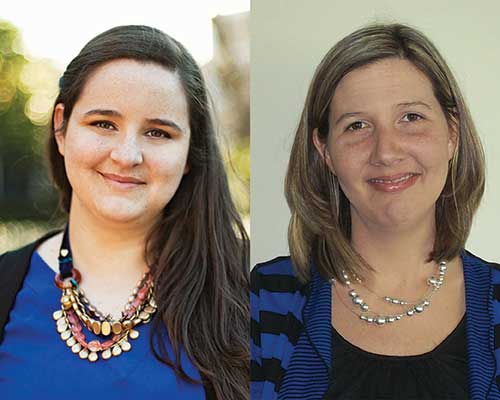 The College of Architecture, Art and Design annually honors faculty and staff with monetary awards recognizing excellence in teaching, service and dedication. The recipients are selected by an awards committee, which includes the dean, associate dean, department heads and a faculty member from each unit.
The 2019 CAAD Tenured Faculty Teaching Excellence Award went to Assistant Professor Cassie Hester in the Department of Art.
Faculty are chosen for the award based on demonstrated excellence in teaching as evaluated by a statement of personal pedagogy or philosophy, student work, a self-critique of their own work and teaching evaluations.
The 2019 CAAD Staff Award went to Christina Vanderberg, business coordinator for the Department of Art.
The staff award honors a staff member in the college who exemplifies professionalism and dedication by performing above and beyond the job description; takes initiative on tasks; relates to others on the staff or faculty; and has demonstrated innovation or creativity in his/her job.