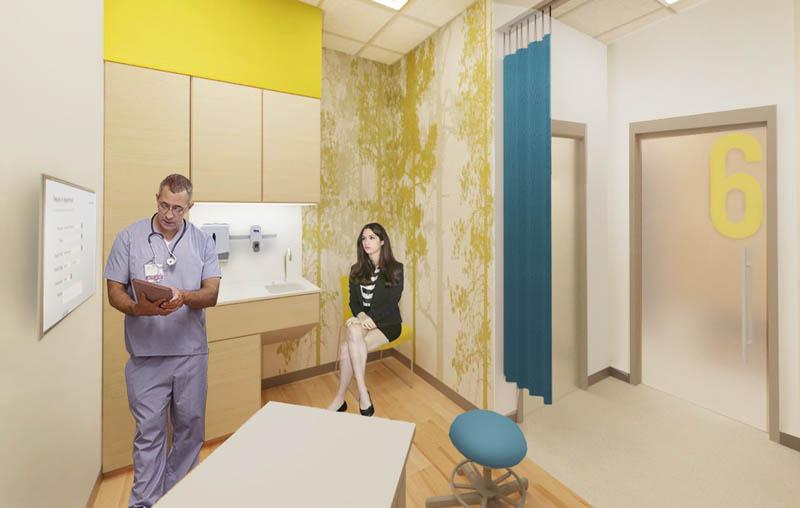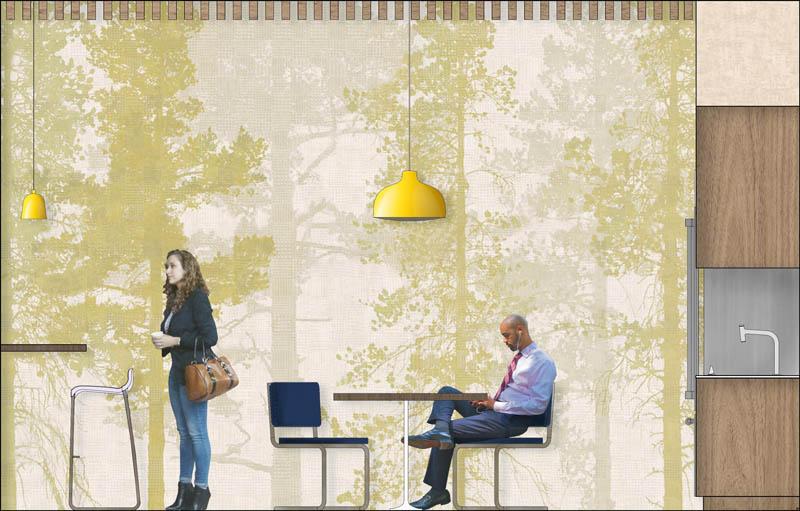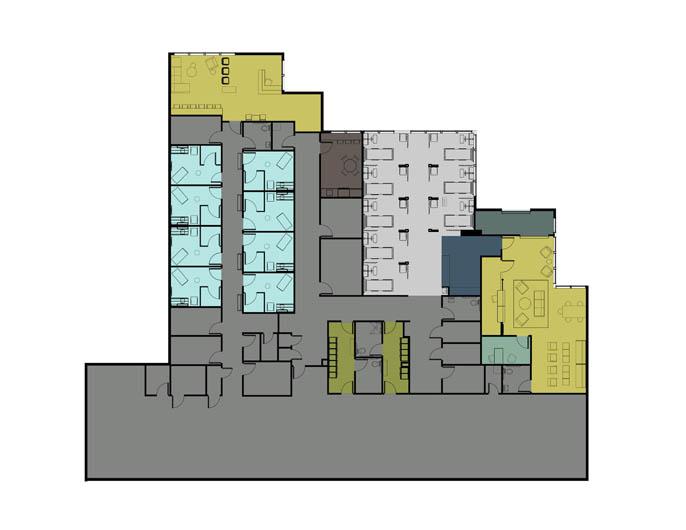 Two Mississippi State interior design students are receiving international recognition from a prestigious association.
Seniors Anna Kathryn Russel of Madison and Carlie Teffeteller of West Point placed third in the International Interior Design Association (IIDA) 2019 Student Design Competition.
The winning duo's project, "Ambulatory Surgery Center," was completed in Visiting Assistant Professor Ashley Hughes's Studio VI class.
Their project description stats: "The project focused on biophilic design. It is built upon research stating that in healthcare design, people who have views, both literal and representative, of nature have shorter postoperative stays, reduced dispersion of pain medication, and experience overall improvements in conditions. Natural light, wood grains, living walls, and colors and patterns connected with nature are incorporated throughout the space to bring the outside world in. The design features a representational wallpaper of a forest, which evidence states can reduce stress and improve pain relief."
This competition was open to graduate and undergraduate students around the world who are currently enrolled in an interior design or architecture program.
Accredited by the Council for Interior Design Accreditation and National Association of Schools of Art and Design, MSU's interior design curriculum provides a broad background in interior elements, materials, sources and practical experiences. For more, contact Miller at 662-325-7689 or BMiller@caad.msstate.edu.