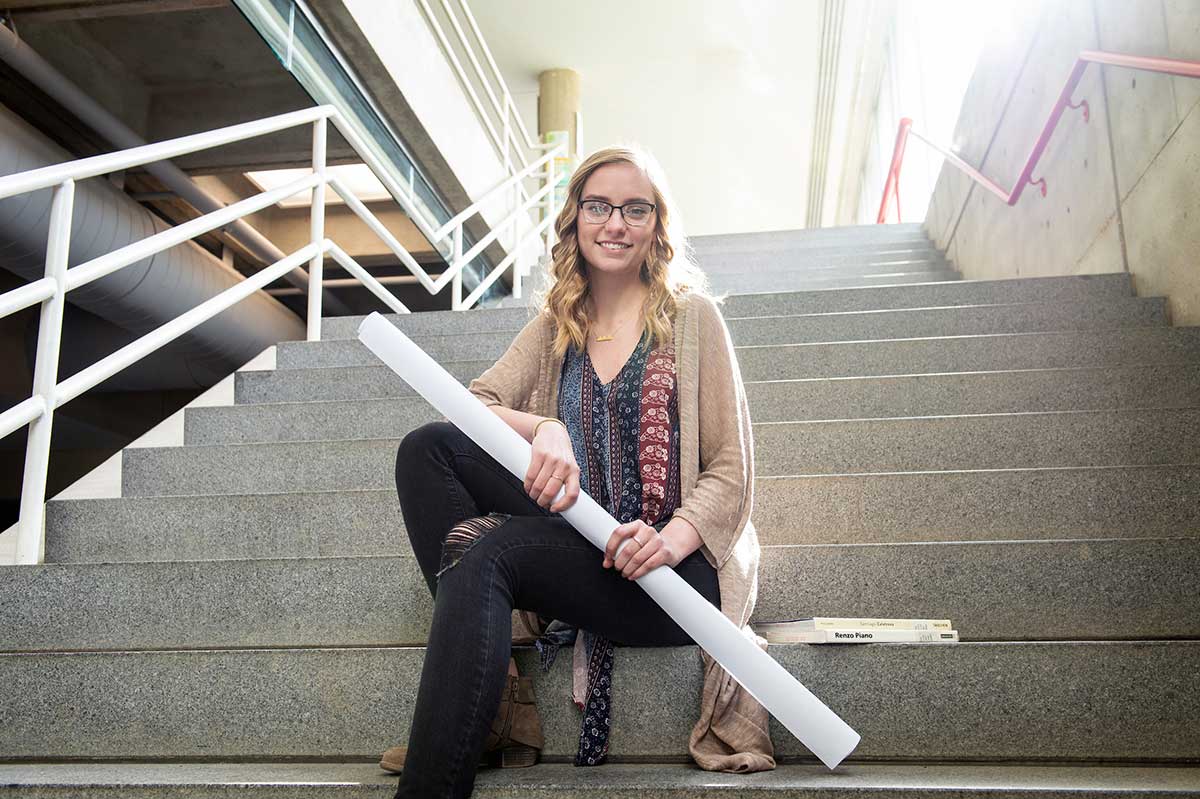 By Christie McNeal | Mississippi State University
A Mississippi State senior architecture student will experience the trip of a lifetime and learn more about her field of study this summer through first-hand visits to some of the world's most renowned buildings.
Sarah Hoing of Randolph will use the $20,000 Aydelott Travel Award this summer to visit and research buildings in England, Rome, Spain and the United Arab Emirates. She is the fourth MSU recipient since the endowed award was established in 2016.
Hoing's itinerary includes studies of architect Santiago Calatrava's City of Arts and Sciences in Valencia, Spain; Jean Nouvel's Louvre Abu Dhabi in Abu Dhabi, United Arab Emirates; Richard Meier's Jubilee Church in Rome, Italy; and Norman Foster's City Hall in London, England. Her research will focus on communication through natural light and rawness of structure in 21st-century architecture.
"This award will allow me to leave the country for the first time and experience a new world of architecture," Hoing said. "My hope is to gain exposure to all I can in order to acquire insight not only from my four selected buildings, but also from all that I may encounter along my way. I cannot wait to grow as a prospective architect, as well as a person through these awaiting journeys."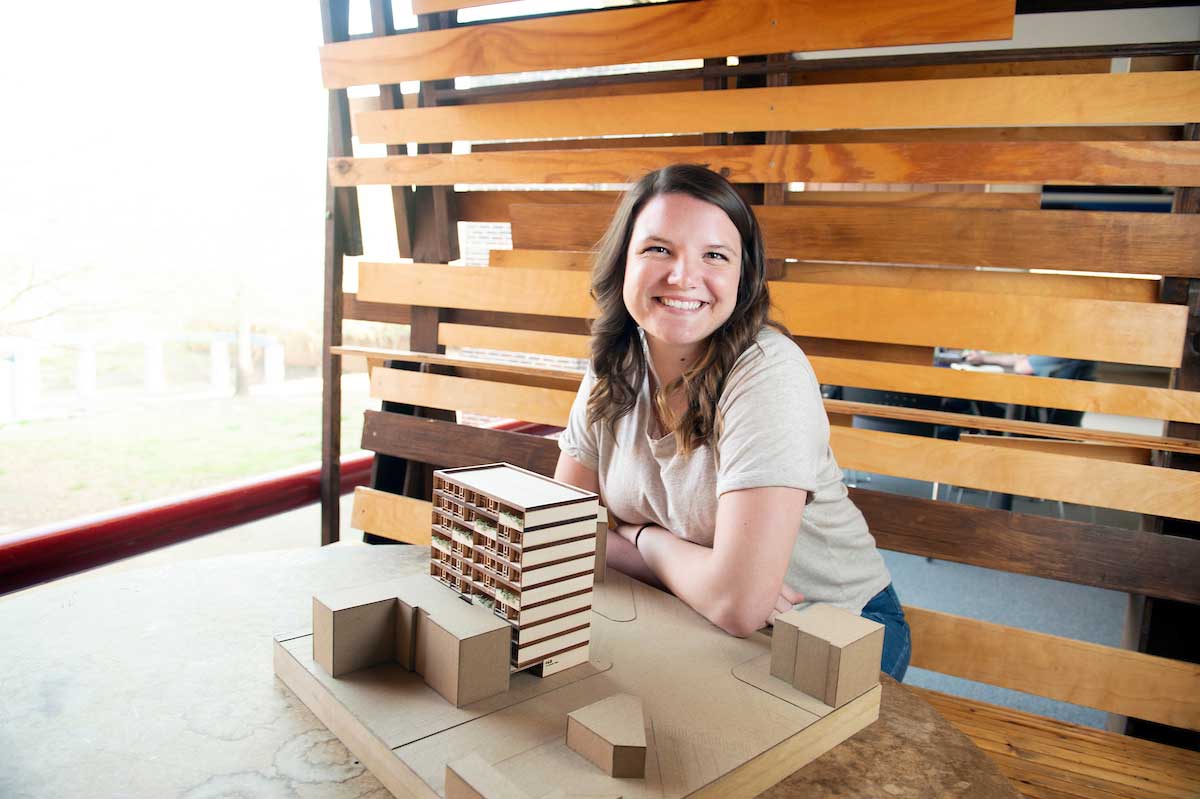 Additionally, Senior Kaitlyn Breland of Wiggins is receiving a $5,000 Trussell Travel Award in support of her proposal, which focuses on the nature of wood as a sustainable building material. She plans to visit some of the oldest and newest wood structures on the planet, including locations in Japan, Norway and Sweden.
The Trussell Travel Award is funded by alumnus Ted T. Porter, principal of Ted Porter Architecture in New York City.
When asked why he wanted to create a travel award, Porter quoted Mark Twain, saying, "'Travel is fatal to prejudice, bigotry and narrow-mindedness....' In addition to exposing students to wonderful architecture around the world, I hope this award also furthers the great writer's assertion."
Hoing will return to Mississippi State this fall to work with her faculty adviser, Associate Professor Hans Herrmann. She will compile her research and observations into a report to be judged against fellow Aydelott Travel Award recipients from other universities.
Professor and Director of MSU's School of Architecture Michael Berk said, "The jury was very impressed with the professionalism of both proposals, which clearly demonstrated a high-level response to the goals of the Aydelott Travel Award. My office will look forward to reviewing the results of Sarah's and Kaitlyn's research and travel."
The $2.4 million endowment–established by the late Memphis architect Alfred Lewis Aydelott and his wife, Hope Galloway Aydelott–provides an award each year to four architecture students currently enrolled in the professional architecture degree programs at Mississippi State as well as the University of Arkansas, Fayetteville; Auburn University; and the University of Tennessee.
One student will receive the Aydelott Prize and an additional $5,000.
For more information about the Aydelott Travel Award and other fellowships in the School of Architecture at Mississippi State, visit www.caad.msstate.edu/sarc/fellowshipsandawards.
MSU is Mississippi's leading university, available online at www.msstate.edu.