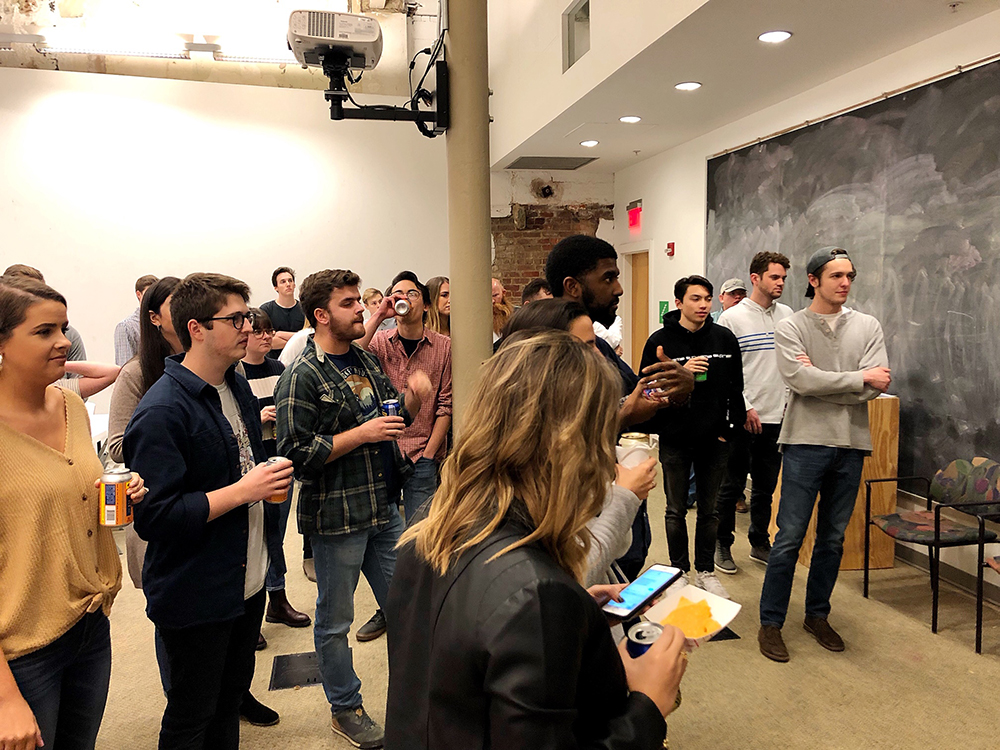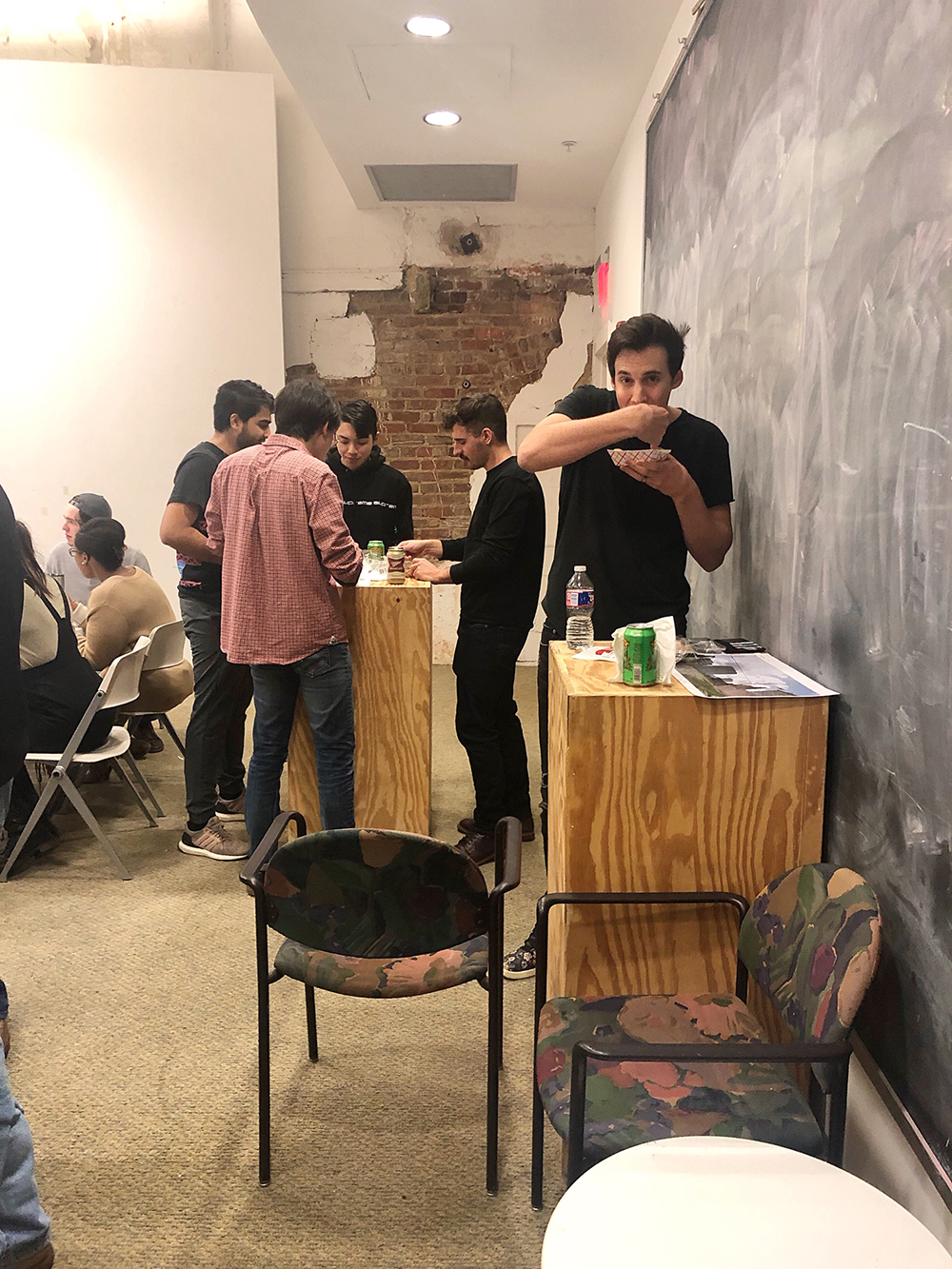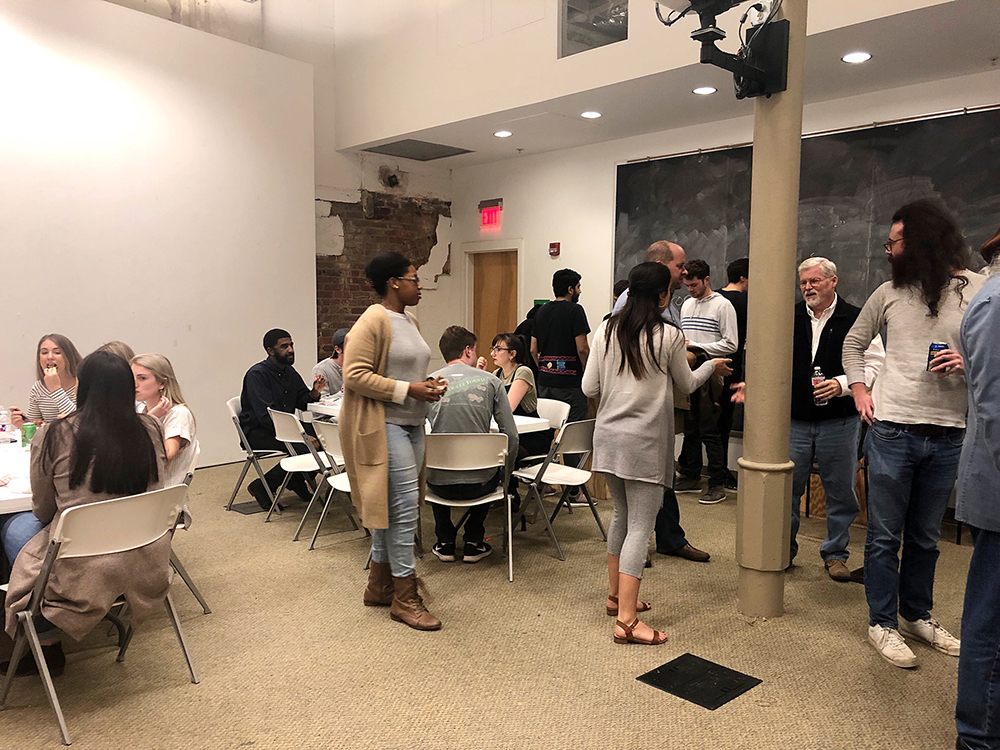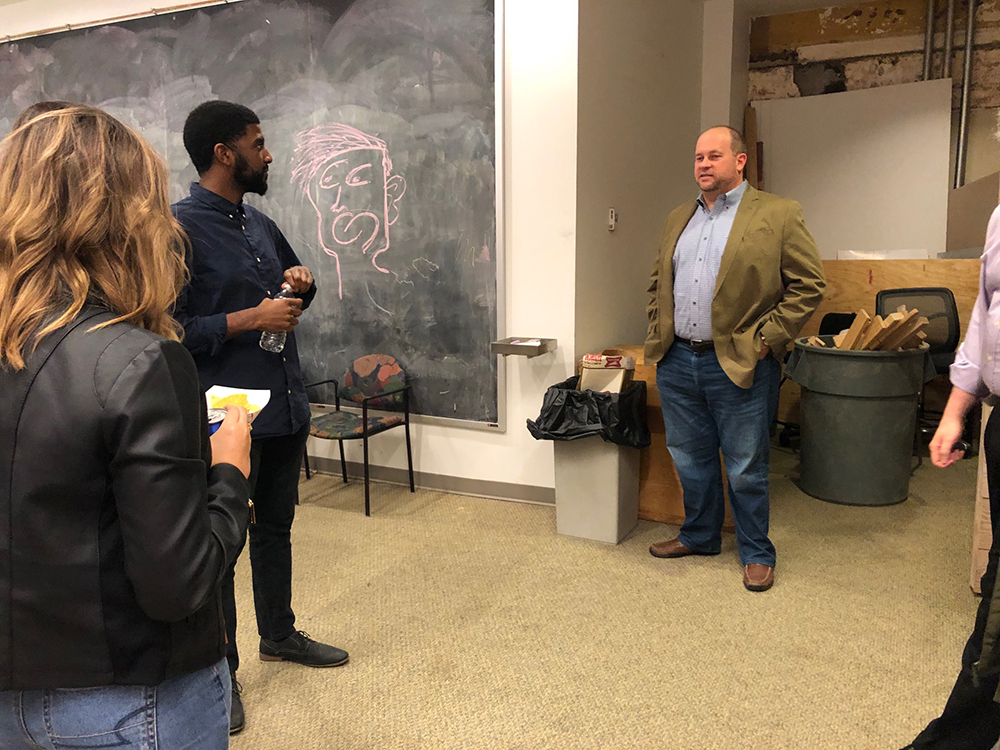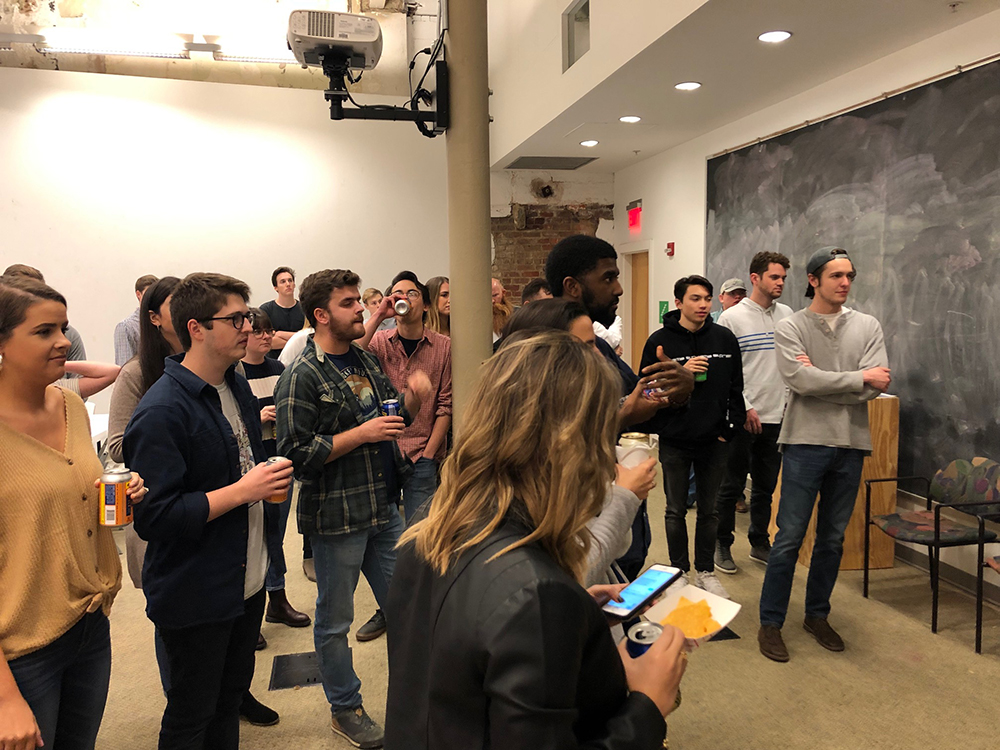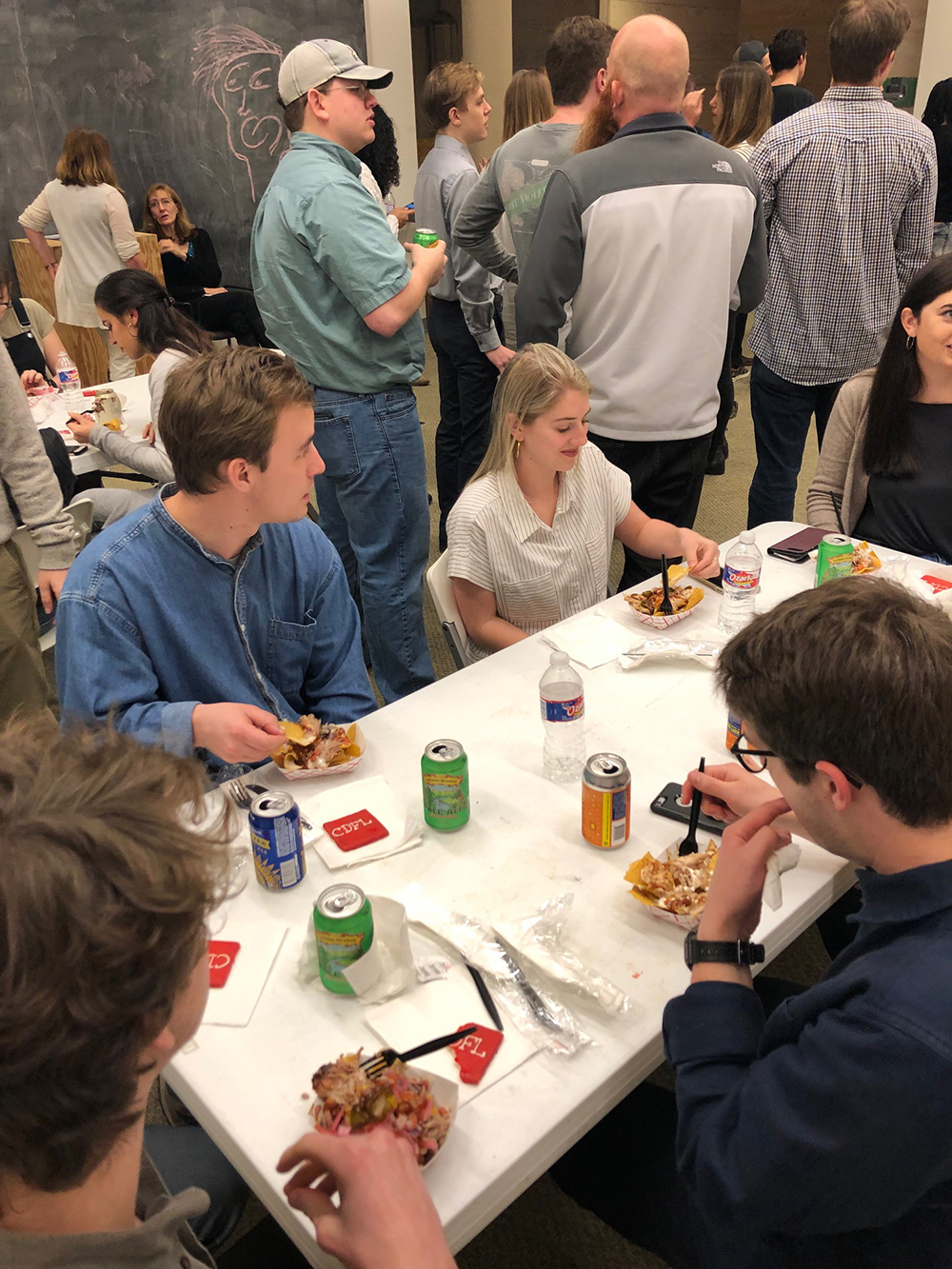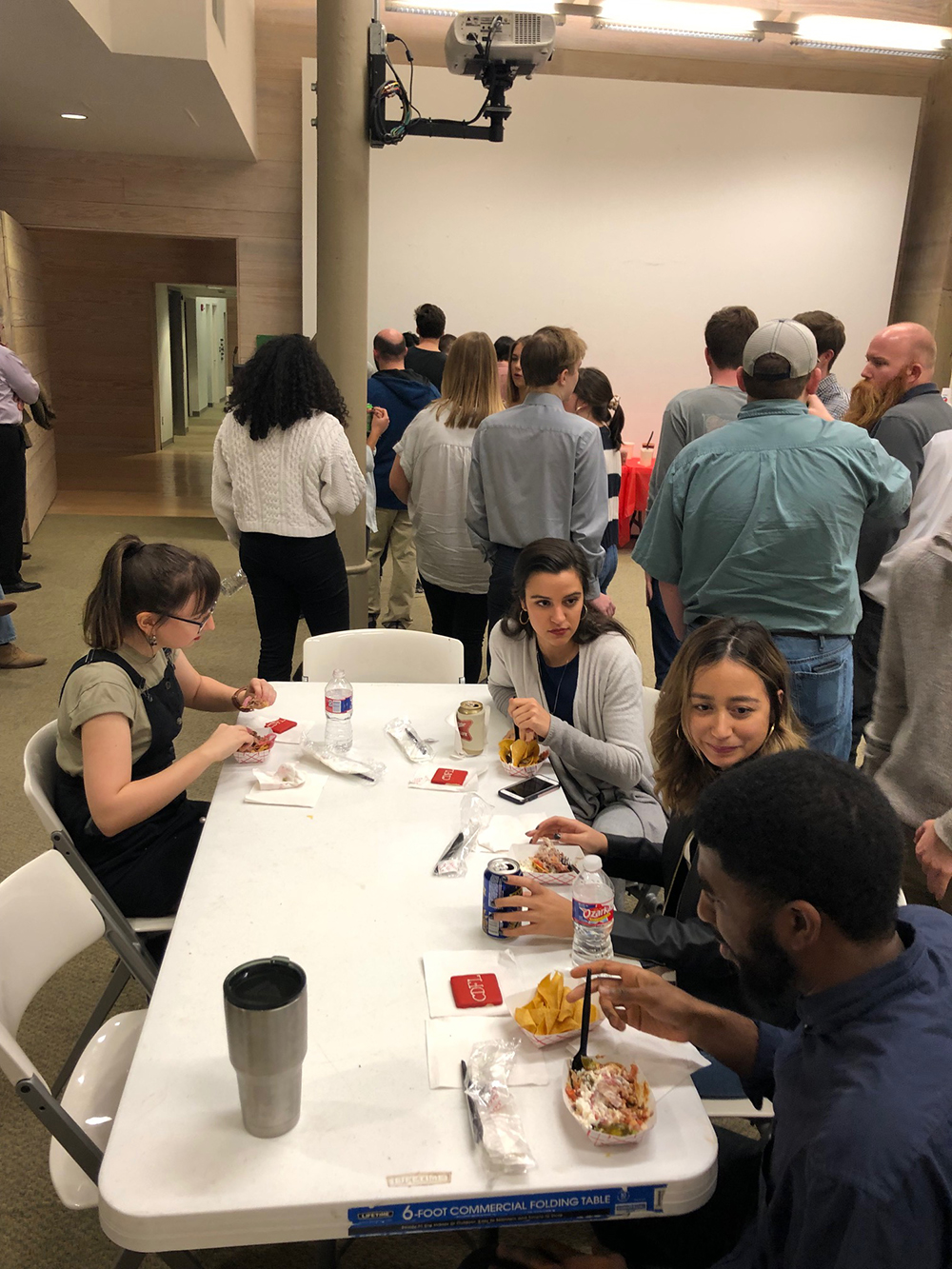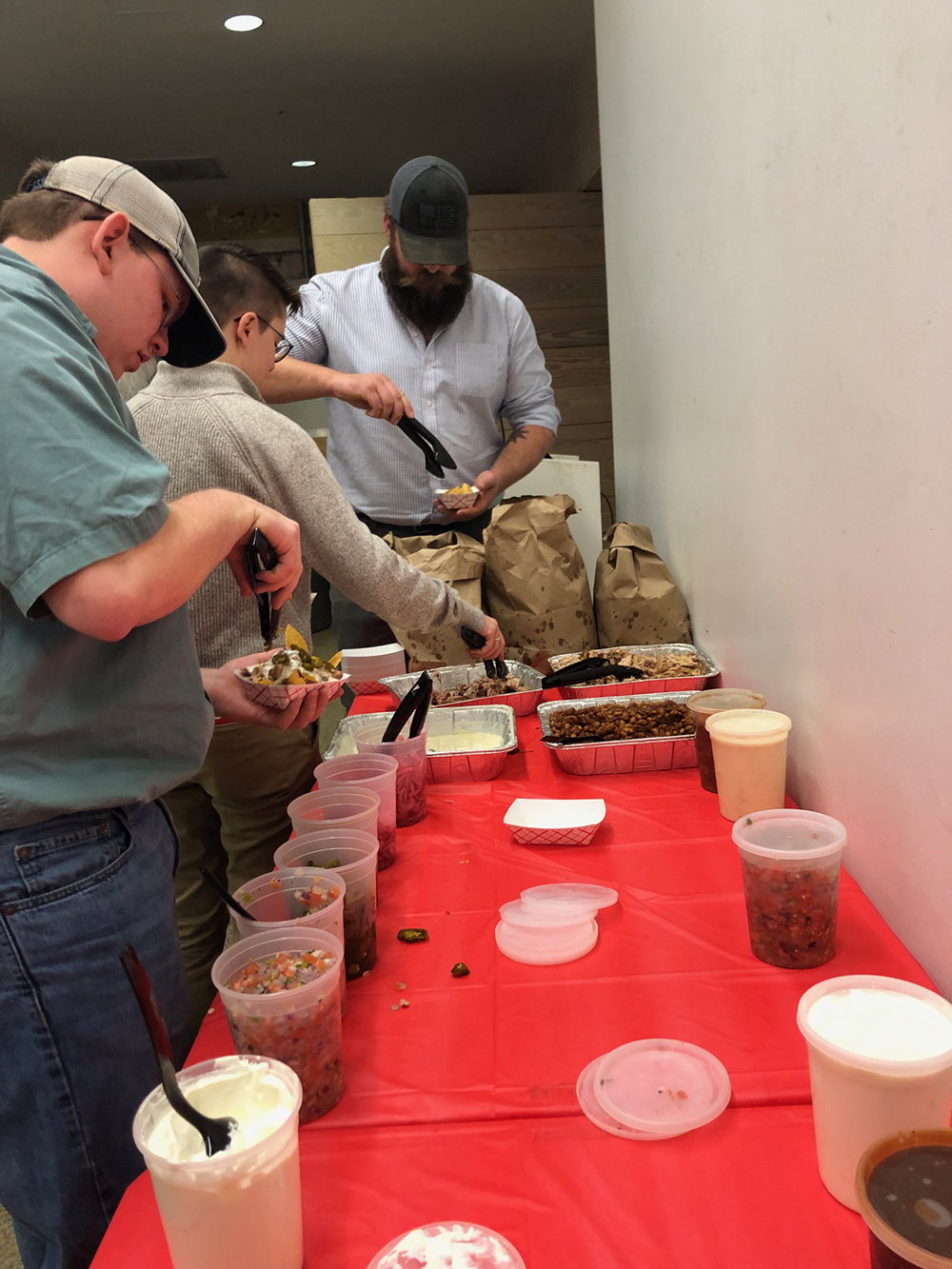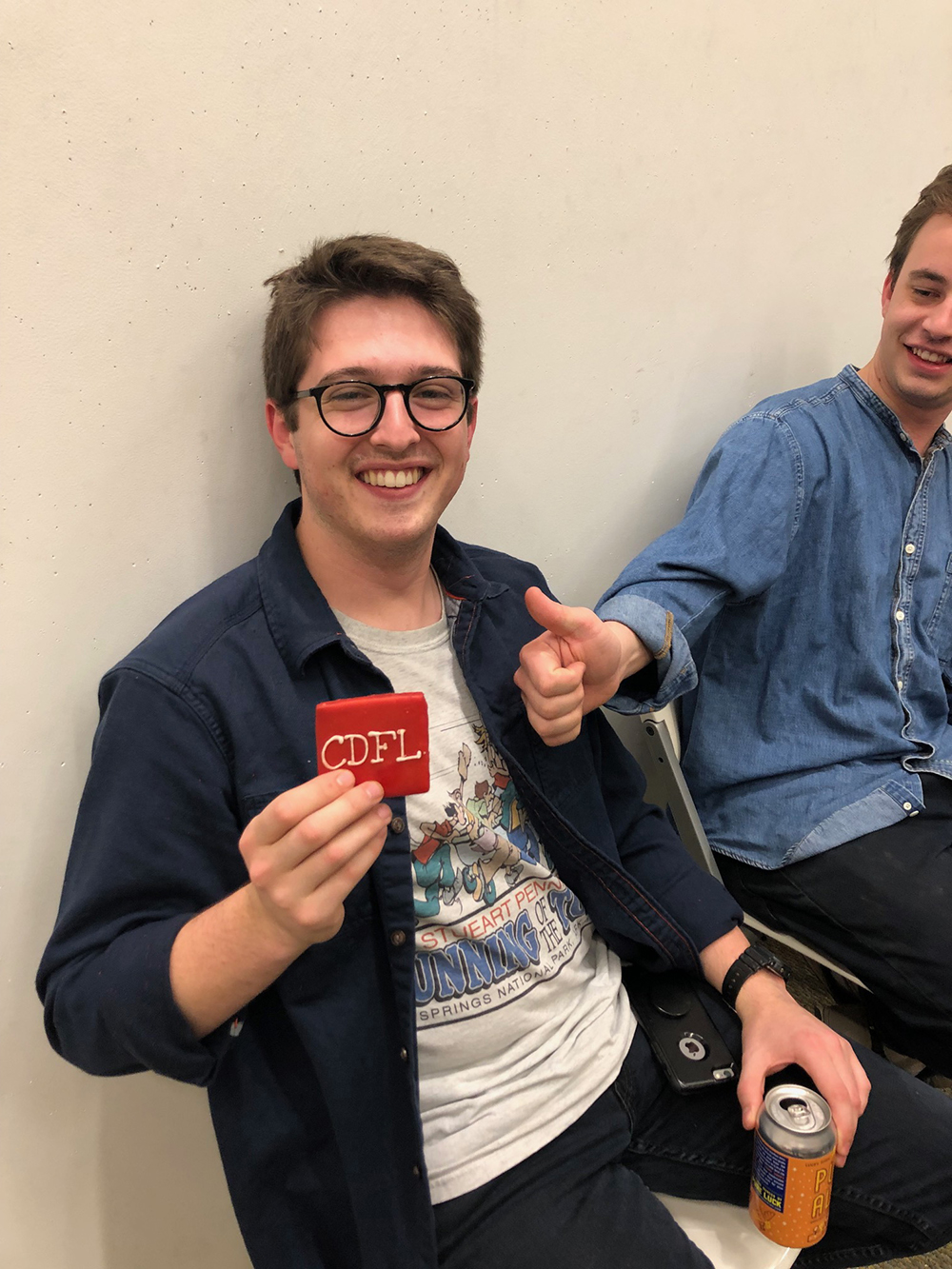 Photo Credit: CDFL
Caption: Cooke Douglass Farr Lemons (CDFL) Architects + Engineers recently held a nacho bar reception for Mississippi State University Architecture students at the Jackson Center.
Cooke Douglass Farr Lemons (CDFL) Architects + Engineers, a firm located in Jackson, is a longtime supporter and friend of the Mississippi State University School of Architecture. Most recently, the firm entered into a spring sponsorship of the school's fifth-year, capstone studio at its Jackson Center.
Funds from CDFL's $5,000 sponsorship are being used to support the studio in areas of need and will provide support for prominent external project reviewers as well as two cash awards for students.
"This type of funded studio is significant – both for the direct opportunities it affords and for the encouragement it conveys to students entering their final semester," said School of Architecture Associate Director and Fifth-Year Program Director Jassen Callender. "This is also a reminder to students that the profession supports them in their academic pursuits."
For more than five decades, CDFL has served Mississippi and the Southeast as a leading architectural and engineering firm. The team's impressive range of skills and commitment to the architectural and engineering process allow them to provide an extensive list of in-house services with complete integration of architecture, landscape architecture, mechanical and electrical engineering, interior design, master planning, and graphic design. Learn more about CDFL at www.cdfl.com and on Facebook, Twitter and Instagram @CDFLPlus.
Learn more about MSU's College of Architecture, Art and Design and its School of Architecture at www.caad.msstate.edu/sarc and on Facebook, Twitter and Instagram @CAADatMSU.
MSU is Mississippi's leading university, available online at www.msstate.edu. 
For more information about studio sponsorships and other impact opportunities, please contact P.K. Thomas at pthomas@caad.msstate.edu or 662-325-2542.