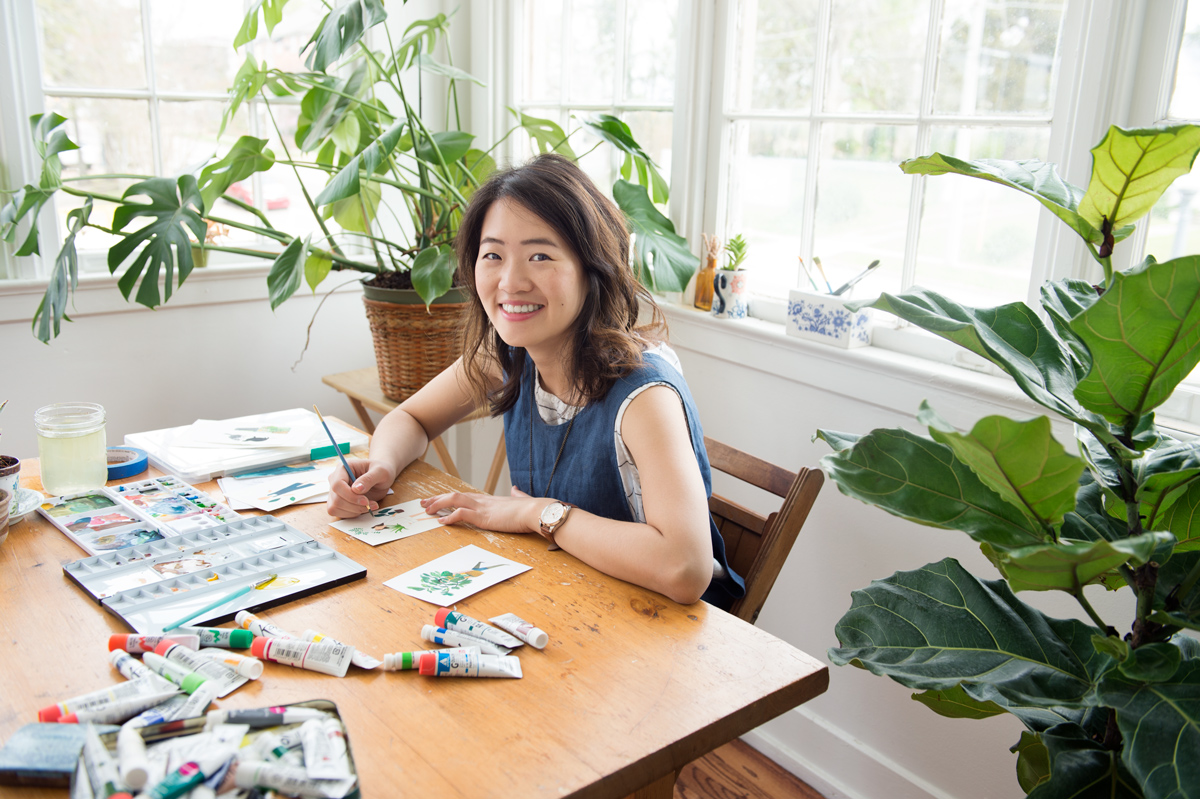 Story by Sasha Steinberg | Photo by Megan Bean
She misses being on the Starkville campus, but Assistant Professor of Art Ginnie Hsu has been happily representing Mississippi State abroad this summer.
Hsu recently finished a two-and-a-half-week residency at Light Grey Art Lab in Bergen, Norway. Along with daily observations of the country's varying landscape, she appreciates inspiration gleaned from regular interactions with locals and nearly 20 fellow artists.
"I'm an illustrator and designer, so I got as many materials as possible while I was there," she said. "I really care about mental health and want to try and uplift people. I want to do a series of work based on positive psychology, and Norway ranks as one of the happiest places in the world, so I did research by talking to Norwegian people. It was really interesting to get to know them and learn about their culture."
In May, Hsu completed a month-long residency at Truro Center for the Arts at Castle Hill in Massachusetts. She enjoyed conversing and drawing inspiration from "a really good mix of creative minds," including designers, producers, art directors, comic artists and fellow illustrators.
"I had never been to Cape Cod, and there were so many things I got to see when I walked around in nature," Hsu said. "For that residency, I was essentially trying to figure to how to be human, so I was doing illustration work combining nature and the human condition. I'm now looking to write a proposal for a book."
A native of Taiwan, Hsu holds a bachelor's in visual communication and a master's in design and visual communication from the University of Texas at Arlington. She said she looks forward to sharing knowledge from her summer adventures this fall with MSU students in the art department's web and app design courses.
"I tell my students it really does take time and experience to find out what you love to do, but that's so important," she said. "All of the artists I met were so sweet and encouraging. They told me 'No matter what, just keep going; keep doing what you're doing.' I love teaching, and I love my students. I'm excited to share with them what I've seen and to be able to just sit down, get all of these ideas out of my brain and get to work on projects. I've really enjoyed these experiences, and I'm hoping I can do more."