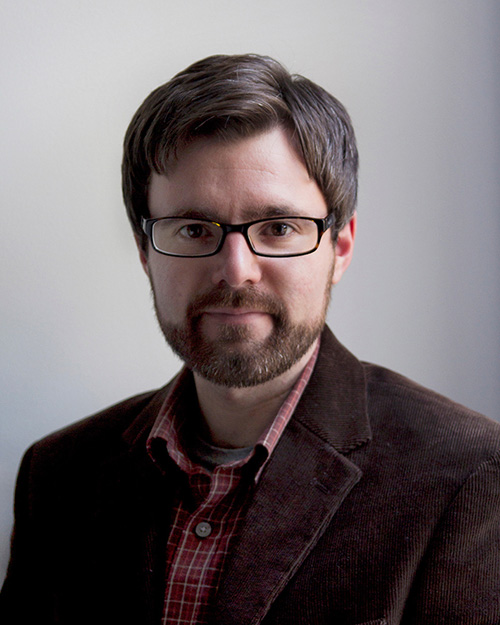 A faculty member in Mississippi State University's College of Architecture, Art and Design was recently featured in an international photography magazine.
Department of Art Associate Professor Dominic Lippillo's portfolio from his series "Stories We Tell Ourselves" was showcased in "Don't Take Pictures," along with an article written by Roger Thompson, senior editor for the magazine and professor at Stony Brook University.
The feature can be found in issue #10, and his portfolio is currently featured online: http://www.donttakepictures.com.
"Lippillo aims to capture a landscape that, as he says, 'can be anywhere,' and part of the success of the photographs is their ability to evoke familiarity despite their generic Americana appearance," says Thompson in the article.
"Don't Take Pictures" is published in print twice a year — in March and September — along with regular online articles.
The magazine was founded as a publication of The Kiernan Gallery and now functions independently "to introduce art lovers, dog lovers, cat lovers, hipsters, oldsters, and collectors to artists who are on the move."
An MSU faculty member since 2010, Lippillo earned his bachelor's in photography from Youngstown State University in 2005 and master's in photography from Ohio University in 2009. Digital photography and photography survey are among courses Lippillo has taught at MSU.
Lippillo's solo and collaborative work addresses ideas pertaining to memory, space and place, and vernacular photographic images. His photographs are included in the permanent collections of the Museum of Photographic Art; The Museum of Fine Arts, Houston; and universities of Alabama and North Dakota.
His work also has been published in the journal "Exposure" and in the supplement of images accompanying Bruce Warren's textbook "Photography: The Concise Guide" (2nd Edition, March 2011). Lippillo's other honors include a 2013 MSU Faculty Research Award, 2016 Mississippi Arts Commission Fellowship and 2018 South Arts Fellowship. For more, visit https://dominic-lippillo.pixpa.com.
Celebrating its 50th year, MSU's Department of Art is home to the Magnolia State's largest undergraduate studio art program. Learn more at www.caad.msstate.edu and follow on Facebook, Twitter and Instagram @CAADatMSU.
MSU is Mississippi's leading university, available online at www.msstate.edu.