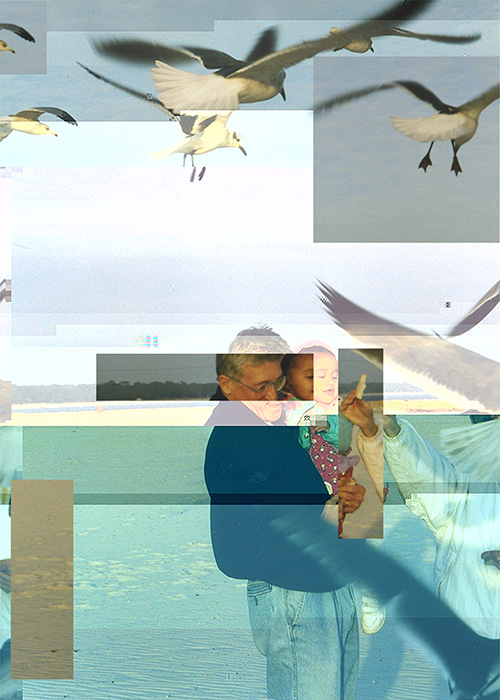 "Tippi Hedren" by Kenan Simpkins (Photo submitted)
By Sasha Steinberg | Mississippi State University
Two graduating seniors in Mississippi State's Department of Art are presenting their photographs in a special exhibition April 12-May 7 in the university's Colvard Student Union Art Gallery.
Free to all, the "Contact S18: BFA Photography Thesis Exhibition" celebrates the final year of studies for Brennan P. Crosby of Clinton and Kenan M. Simpkins of Madison.
Gallery hours are 9 a.m.-5 p.m., Monday-Friday.
A public reception takes place at 5 p.m. Thursday [April 12] in the Union art gallery. Refreshments will be available.
"Contact S18" reflects the students' successful conclusion of departmental research, writing and presentation requirements, as well as four years of foundational coursework, survey, art history, and academic and emphasis classes.
During their time at MSU, the students have benefited from the expertise and support of Professor Marita Gootee and Assistant Professor Dominic Lippillo. Both teach in the department's photography emphasis area, with Gootee as its longtime coordinator.
Titled "Perfectionism, A Dangerous State of Mind in an Imperfect World," Crosby's body of work employs imagery sourced from a wide scale of periodicals to create collages that reference post-colonial theory, the avant-garde and the post-modern left-wing Democratic movement.
"The collages deconstruct the sourced imagery to the extent that meaning is shifted to create commentary about the world's past and present political issues and to address the effects of global strains put on us as people and to the planet," Crosby explained.
In her photographic series "OUR: fragmented memory," Simpkins uses a technique of fragmenting family photographs to mimic memories of collective experiences. The images contain a nostalgic vernacular lexicon that connects each person's personal experience to reference ordinary American life. Simpkins altered the opacity of certain fragments in the images and made them more transparent to illustrate how general details of memories fade.
"Often, the most vivid details are in the forefront of our mind, and this is illustrated in the way that I layer the more opaque fragments in the foreground of the image," she said.
In addition to the art department, the "Contact S18" exhibition is made possible with support from the Center for Student Activities. For more information, contact Lori Neuenfeldt, MSU art instructor and gallery director, at 662-325-2970 or LNeuenfeldt@caad.msstate.edu.
Celebrating 50 years, MSU's Department of Art is home to the Magnolia State's largest undergraduate studio art program. For more, visit www.caad.msstate.edu and follow on Facebook, Twitter and Instagram @CAADatMSU.
MSU is Mississippi's leading university, available online at www.msstate.edu.