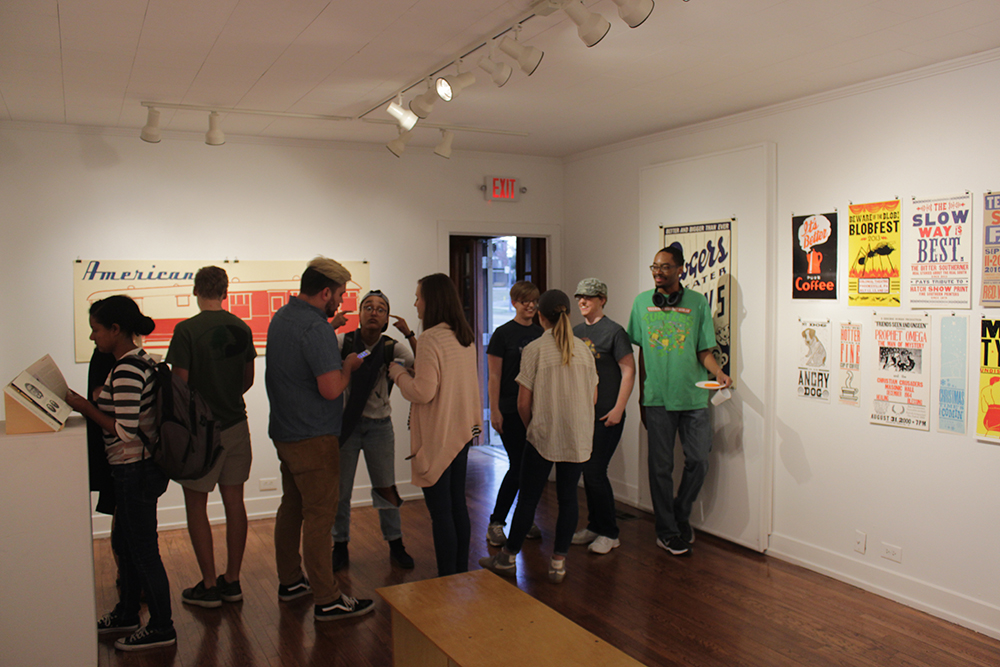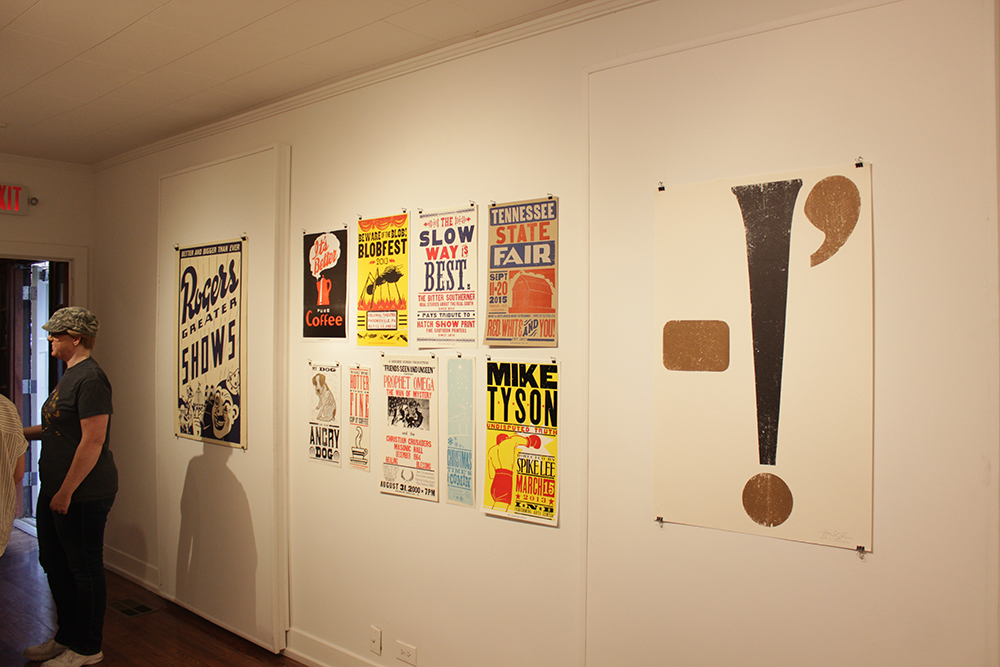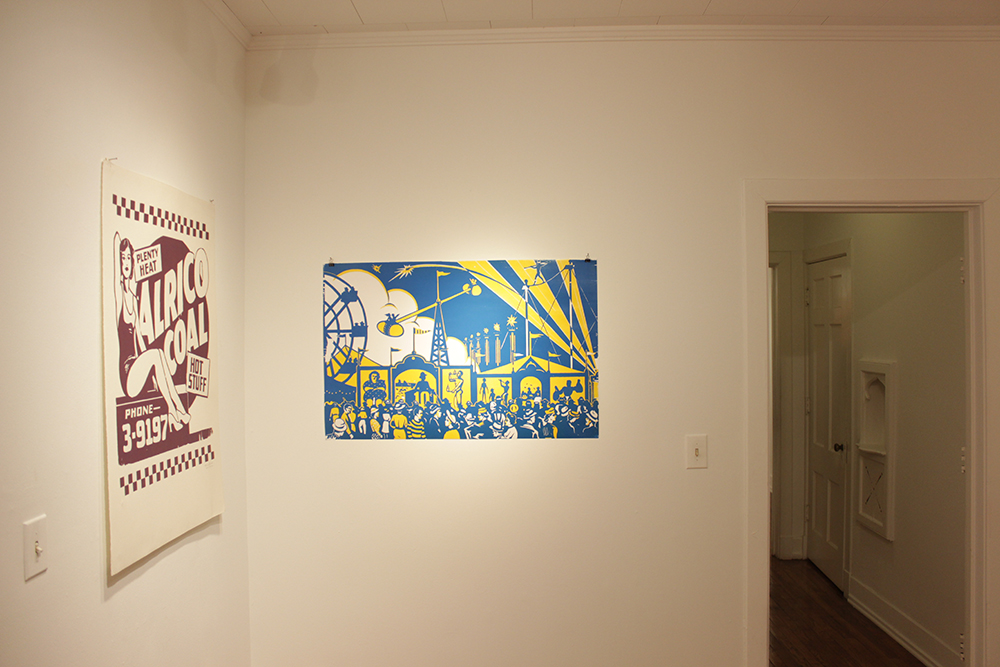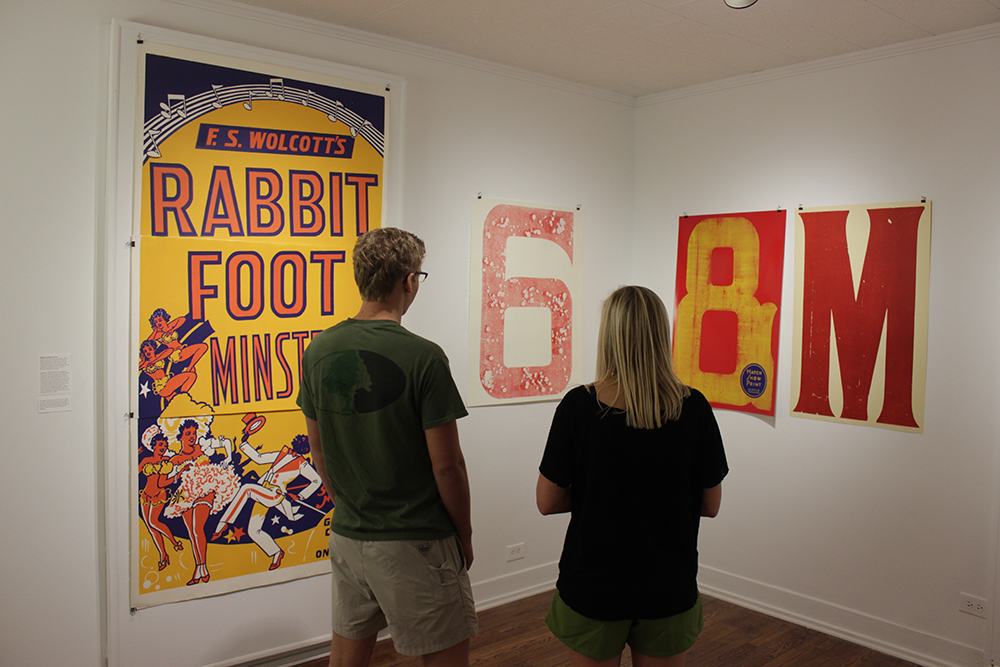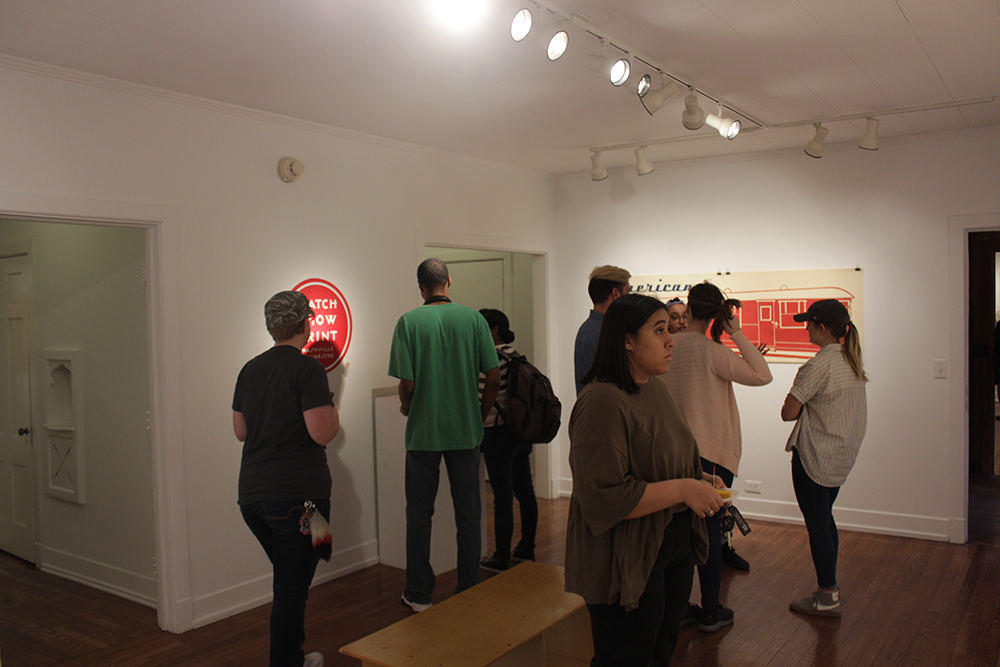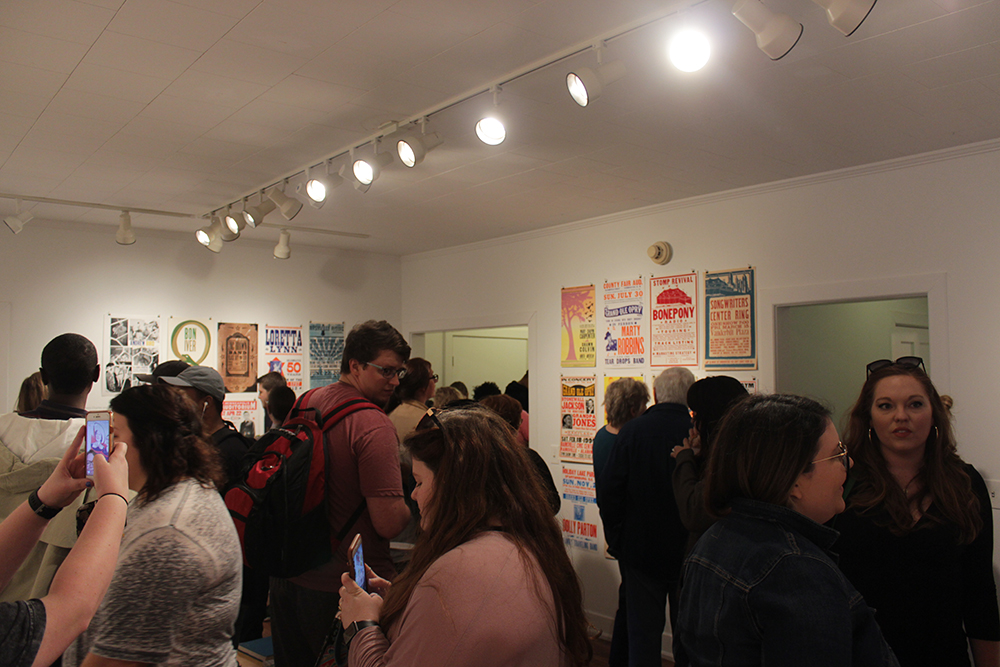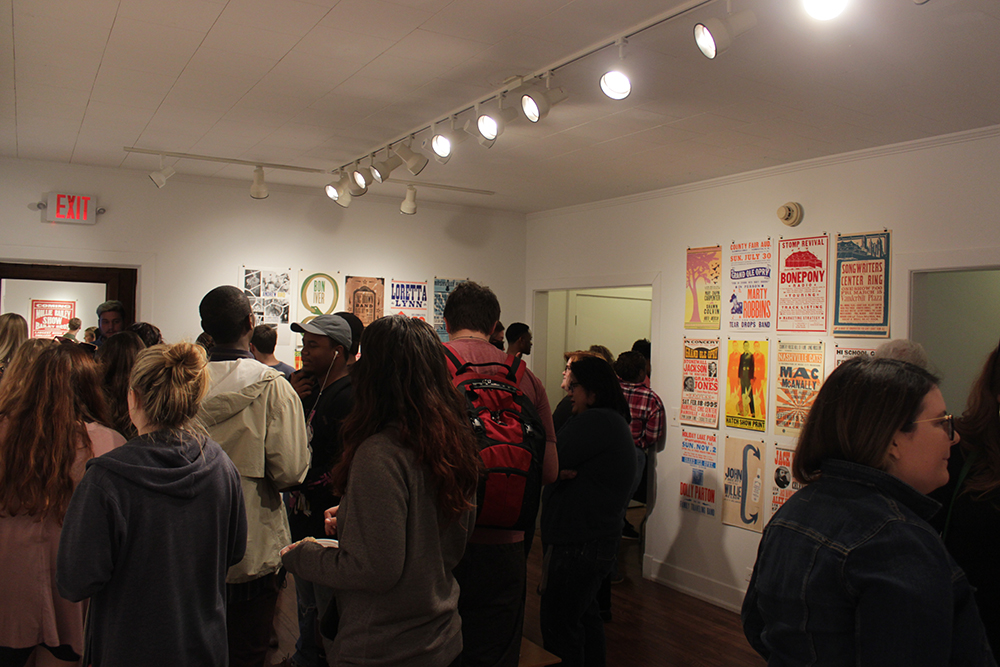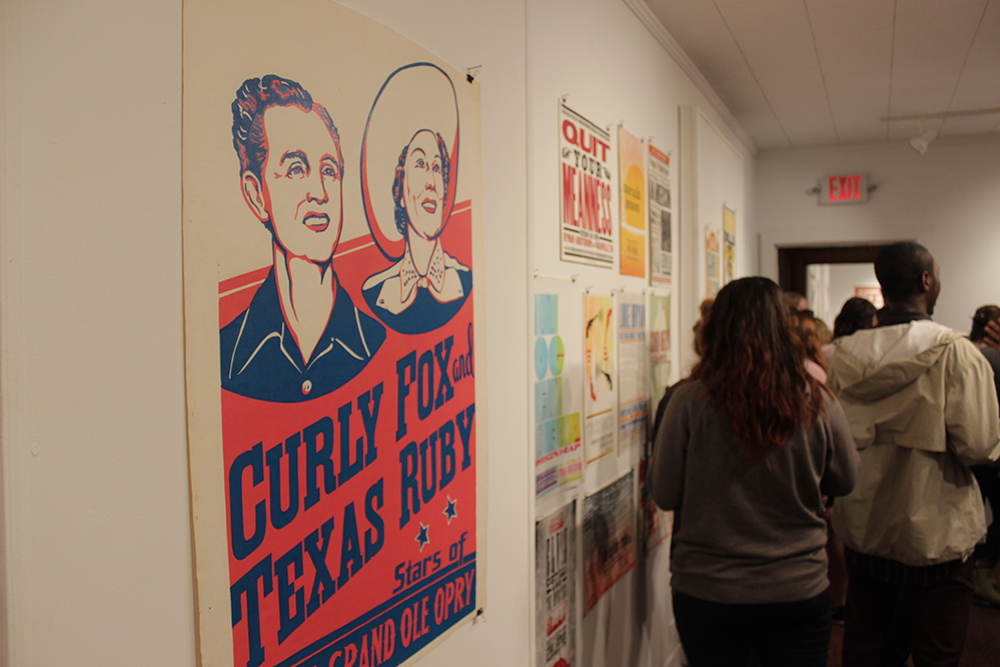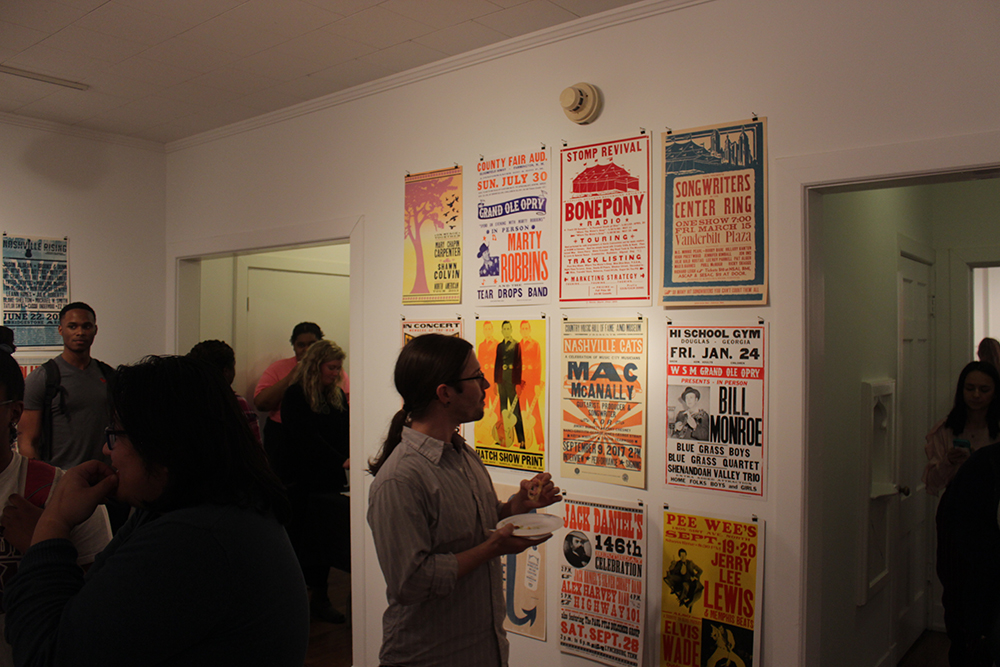 (Photos by Kelsey Brownlee)
A reception was held for  "Hatch Show Print" on Feb. 15.
A working letterpress print shop located in Nashville since 1879, HSP uses its vast collection to educate diverse audiences and to create iconic designs that express and commemorate America's evolving cultural identity.
The exhibition will be on display in the Visual Arts Center Gallery, 808 University Drive, until March 2.
Read more: http://caad.msstate.edu/wpmu/artnews/historic-print/