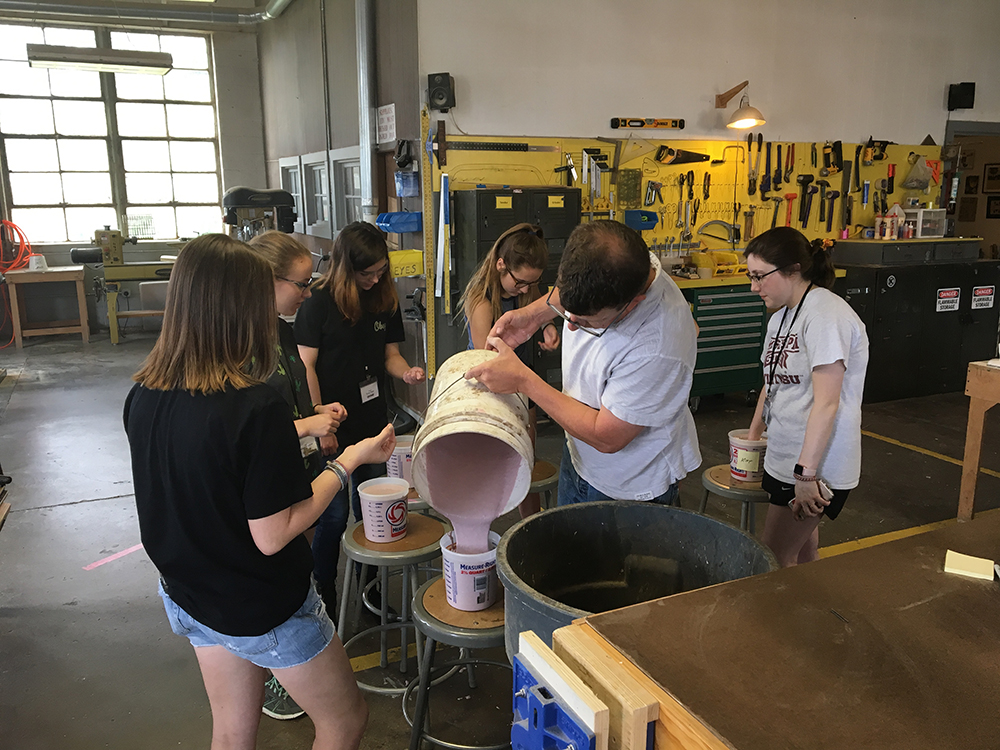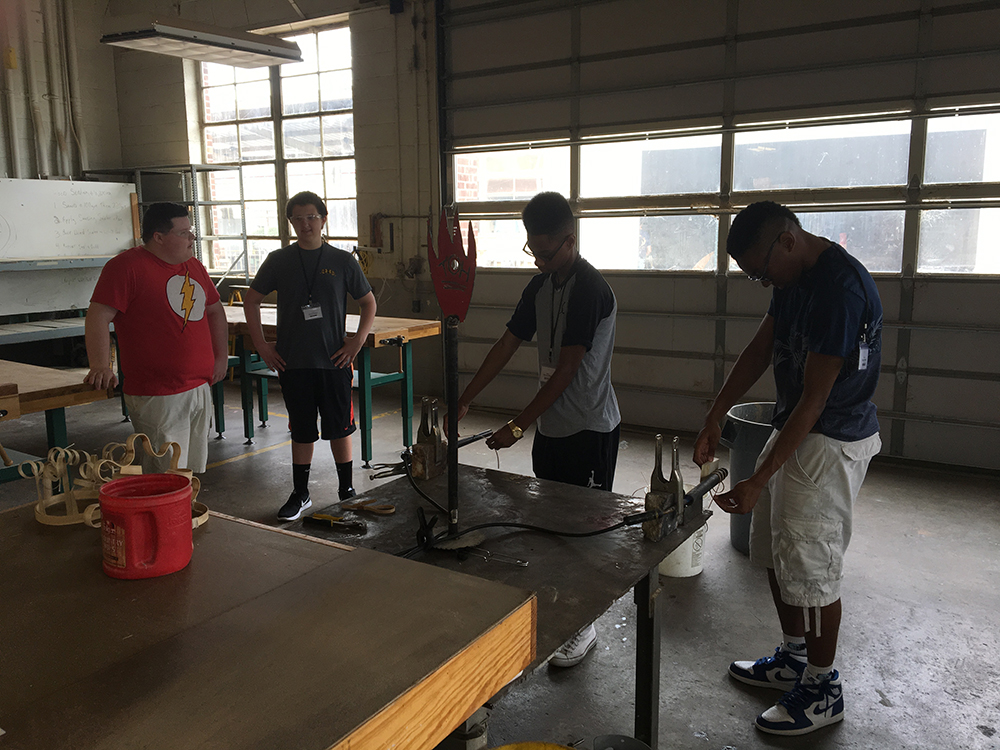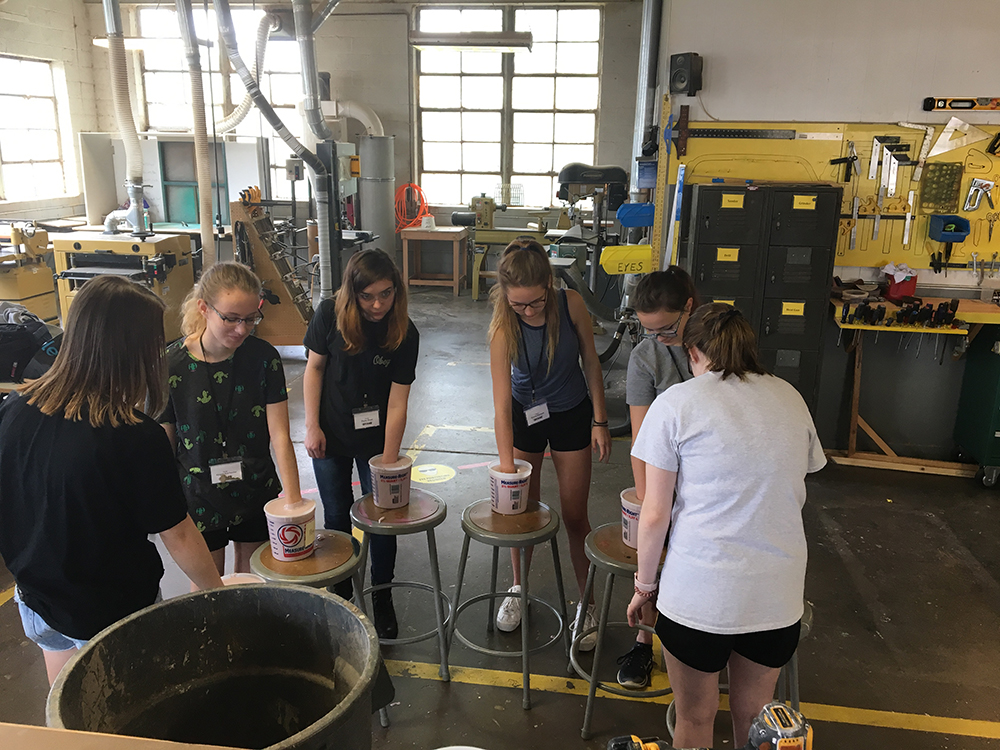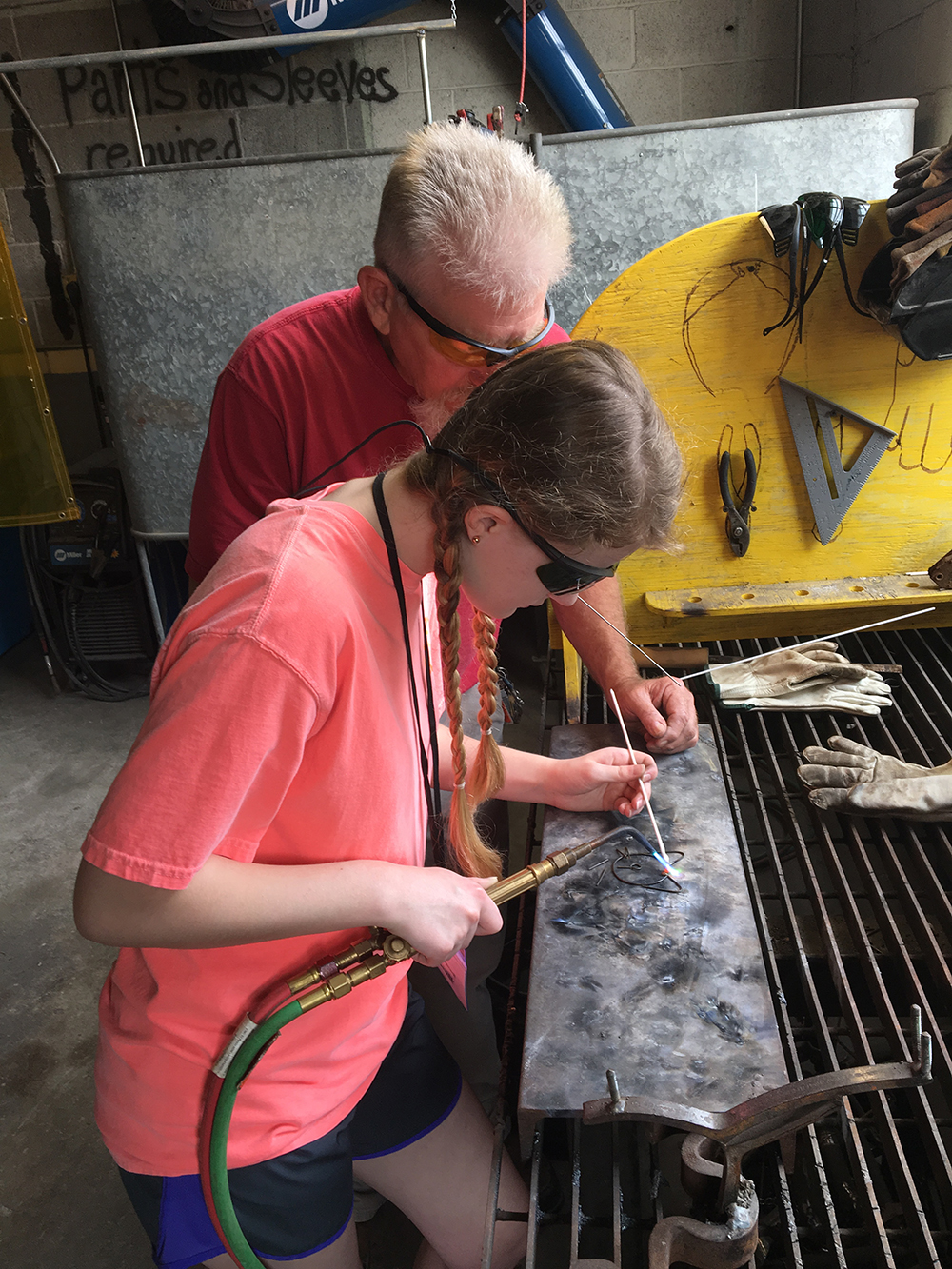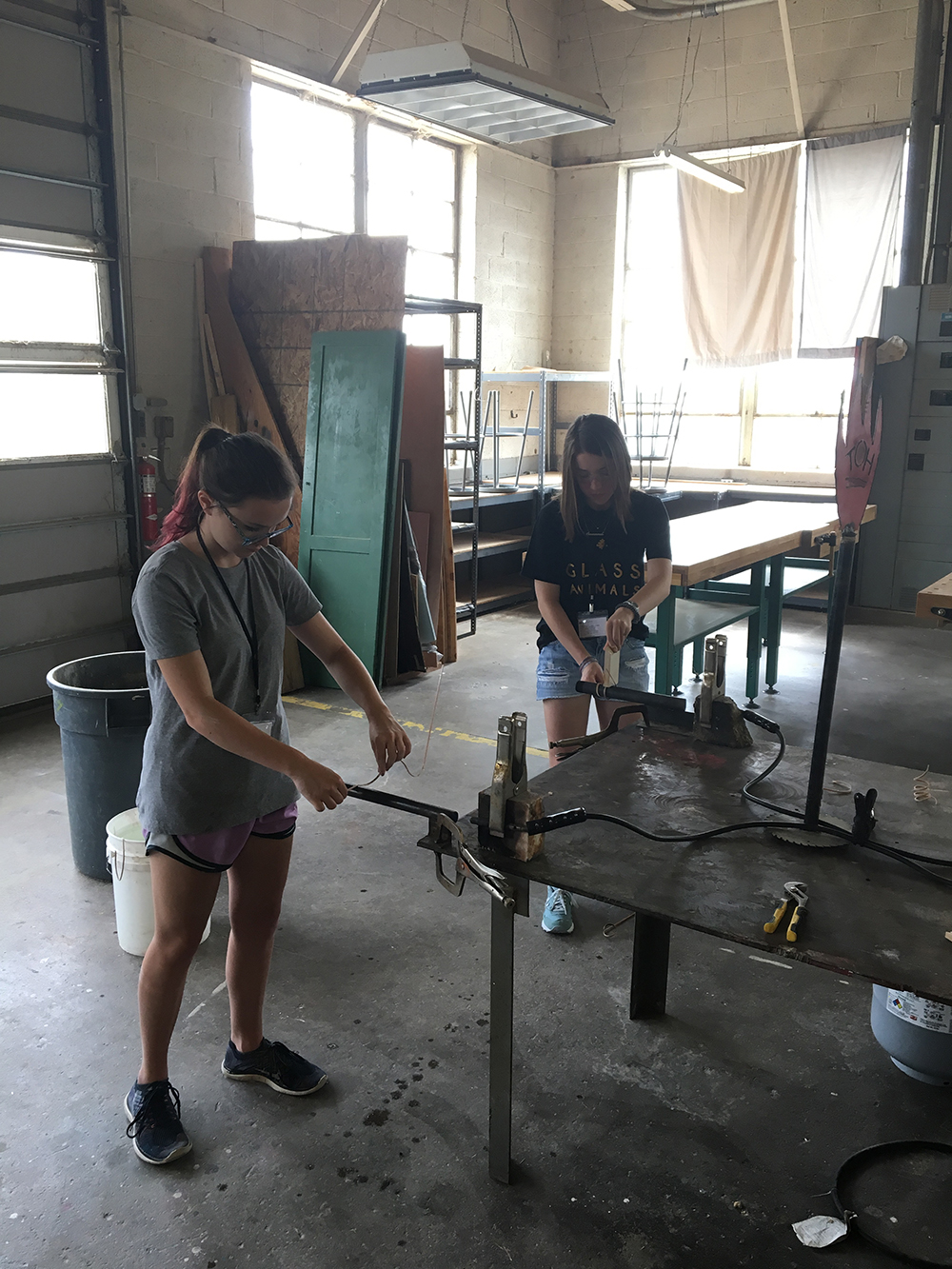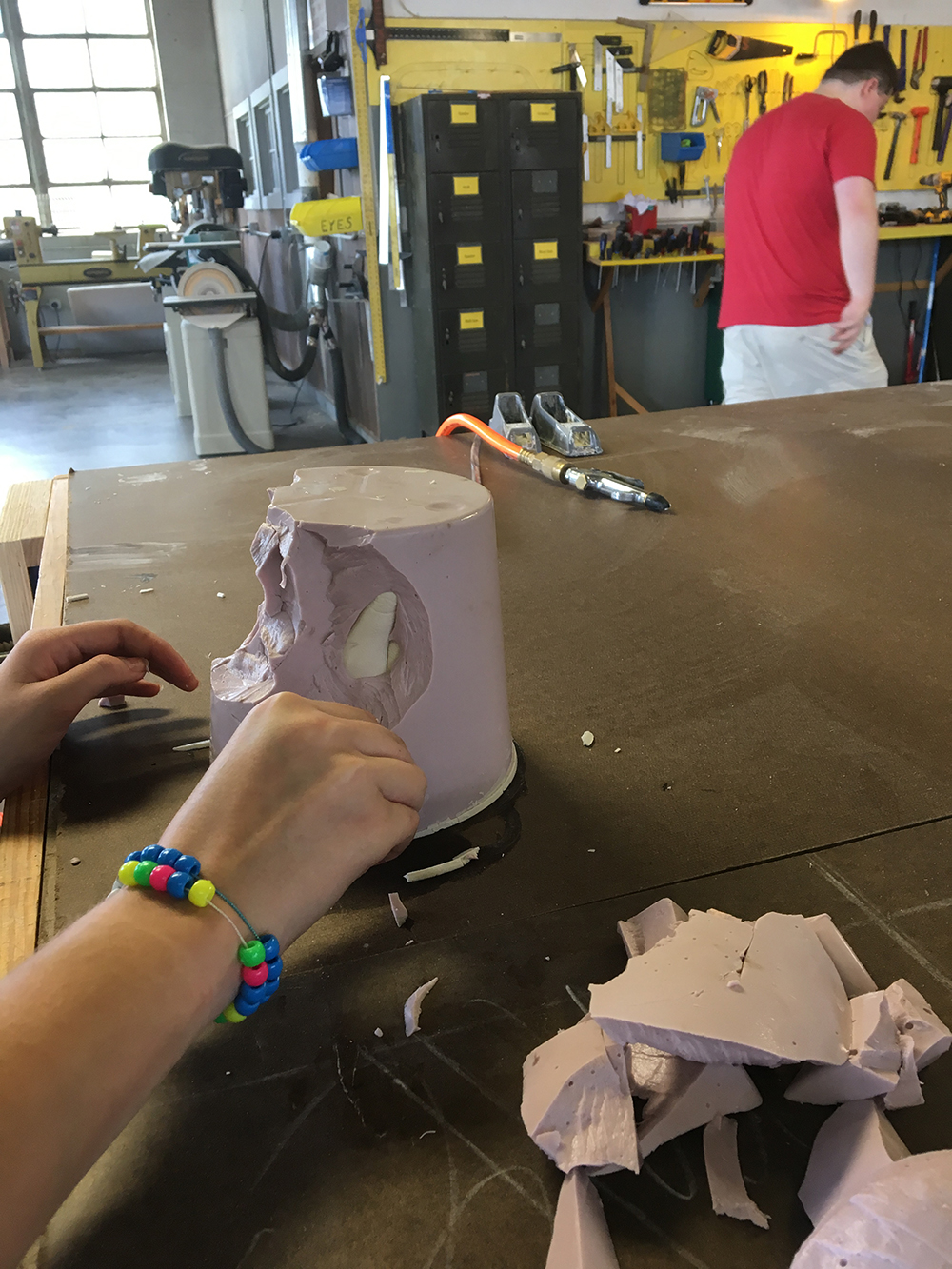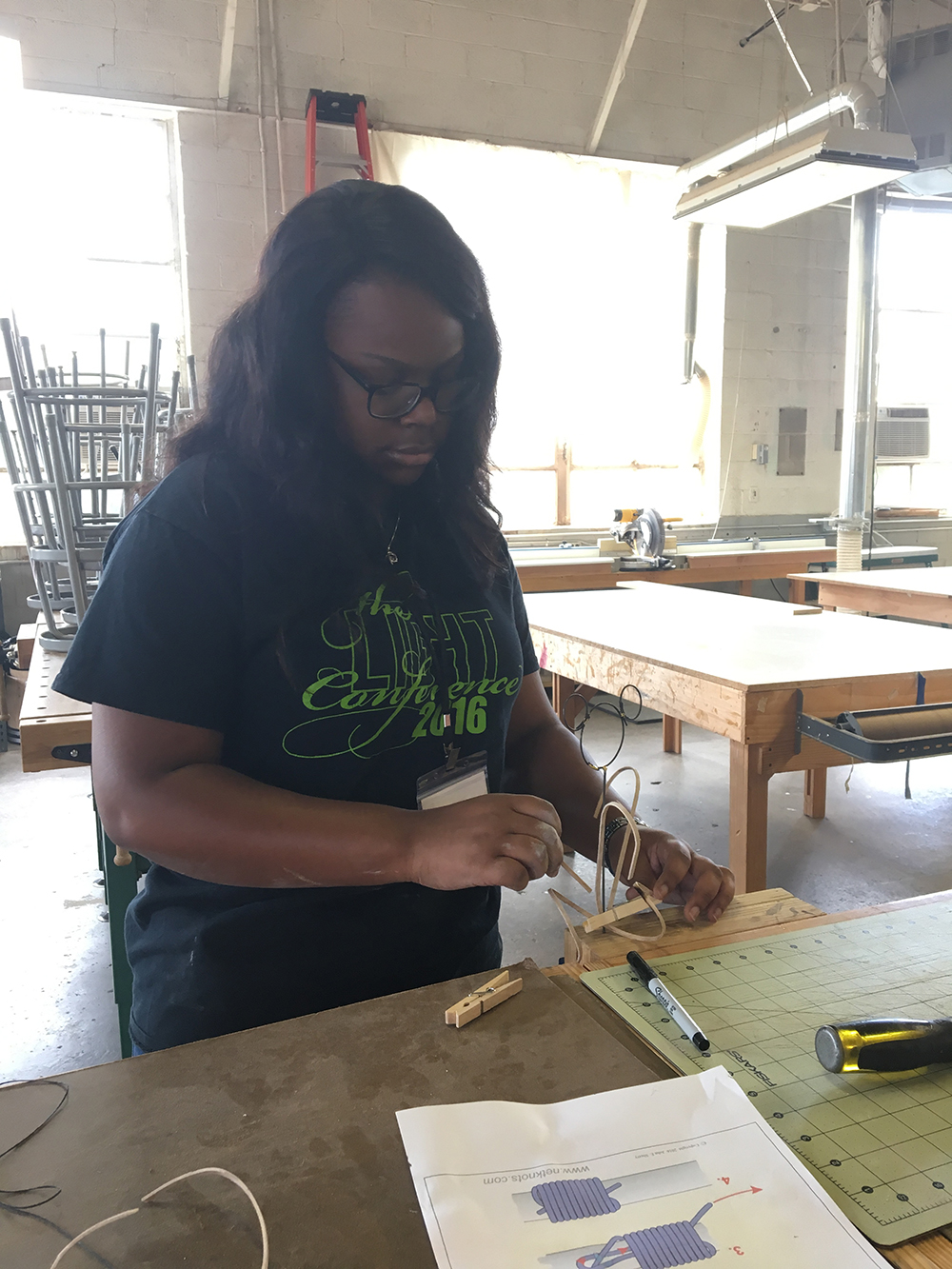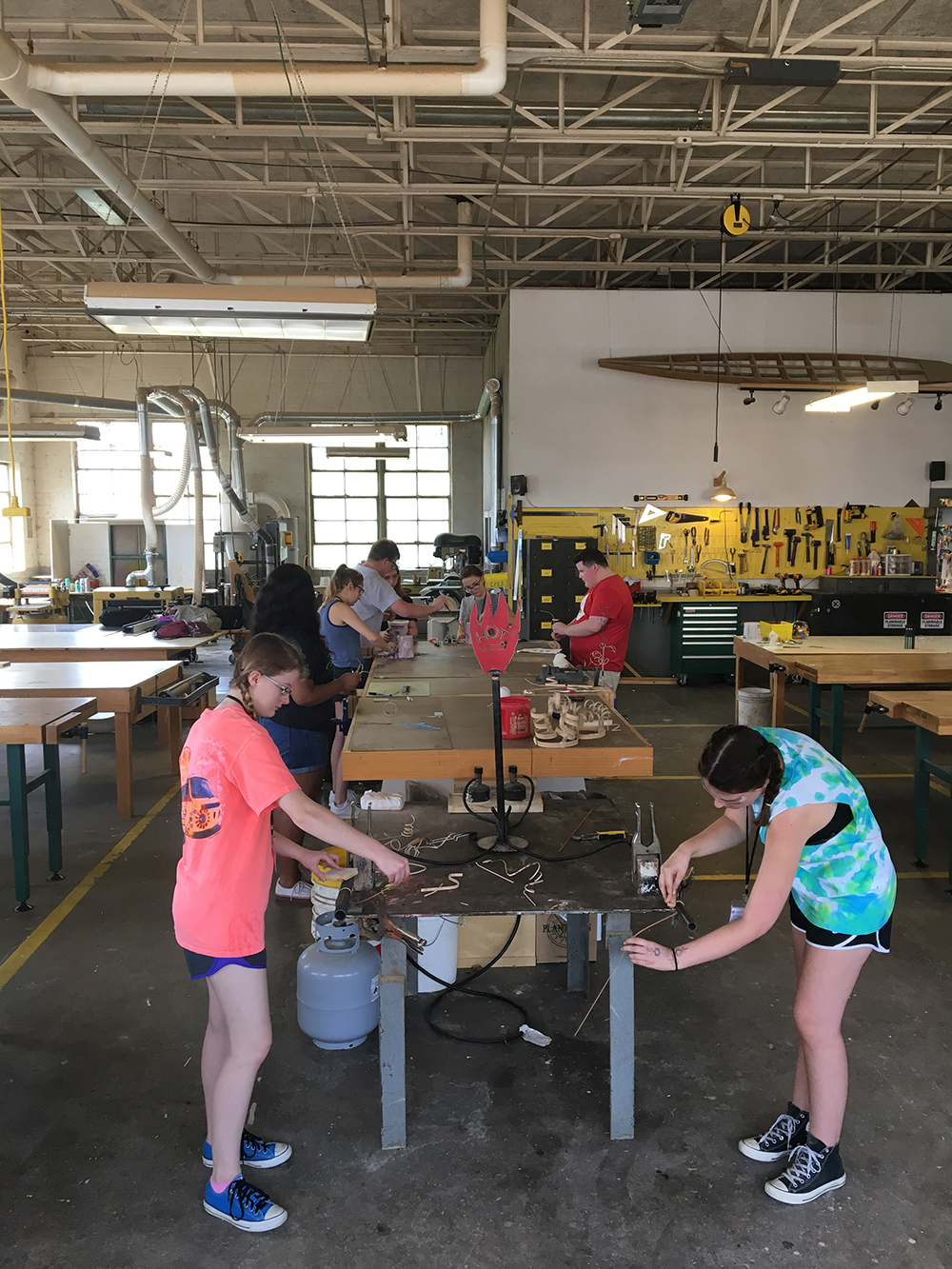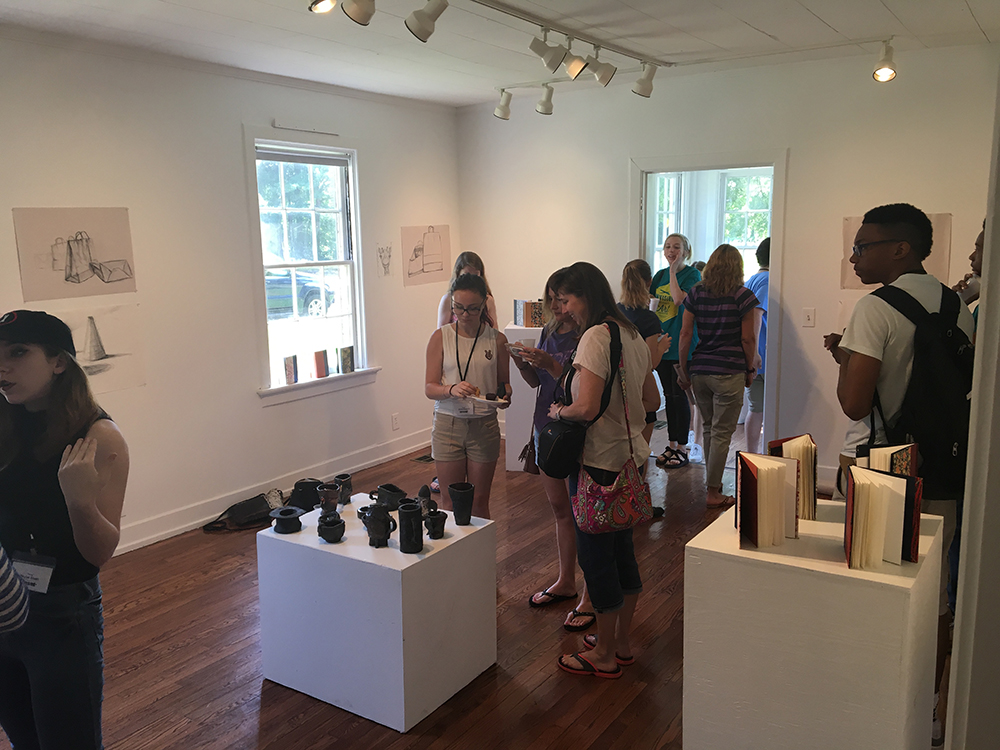 Images by Matthew Gordon
Fourteen campers ages sixteen and up were a part of this summer's INvision art camp at Mississippi State University.
From June 12-16, students participated in workshops across all concentrations led by art professors and had the chance to interact with current art students.
Bookbinding

Campers started the week learning how to bind a sketchbook. They kept the book, which they used throughout the camp to draw and journal their experiences. 

Sculpture

The group made plaster casts of their hands, and learned to steam-bend wood and braze small pieces of metal together.

Ceramics

Campers learned to throw pottery on the wheel and do a hand building project.  They also got to see their pots fired in a Raku firing.

Drawing

This workshop taught basic drawing rules and skills to help with composition.

Photography

The campers learned about different studio lighting techniques and how photographers use lighting to take studio portraits.  The campers then got to take turns practicing their technique – both modeling and taking portraits.

Graphic Design

Campers were excited to get to design their own t-shirt for the camp.  Its was a collaborative effort, combining individual drawings into one for the final design.
On the final day of the camp, students installed their work from the week at the Visual Arts Center and had a reception for parents and visitors.
For more about the annual summer camp, visit: caad.msstate.edu/in-vision, or contact us at in-vision@caad.msstate.edu or 662-325-6900.