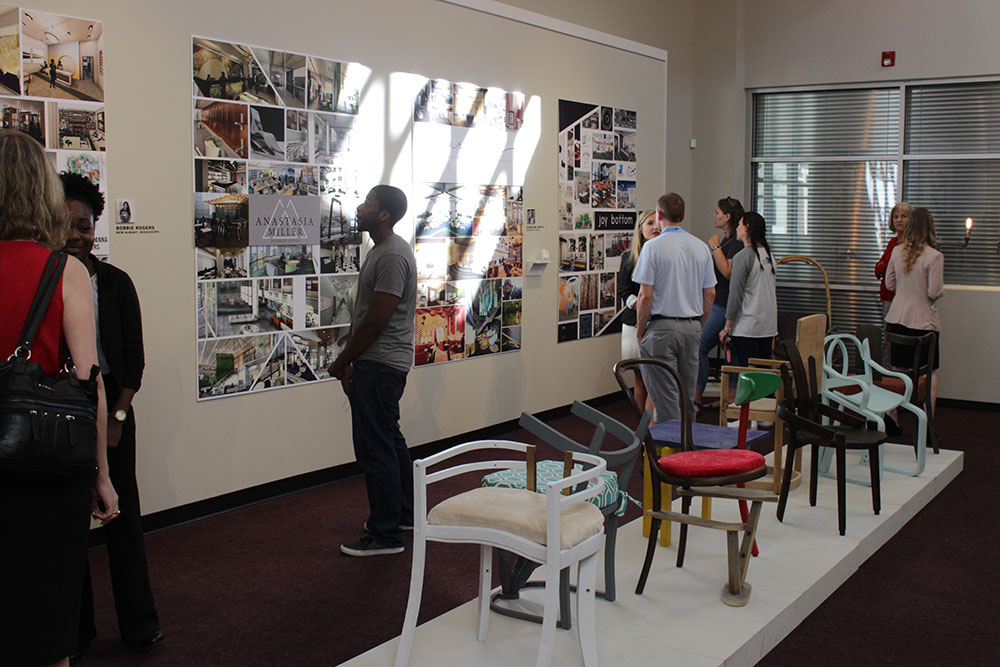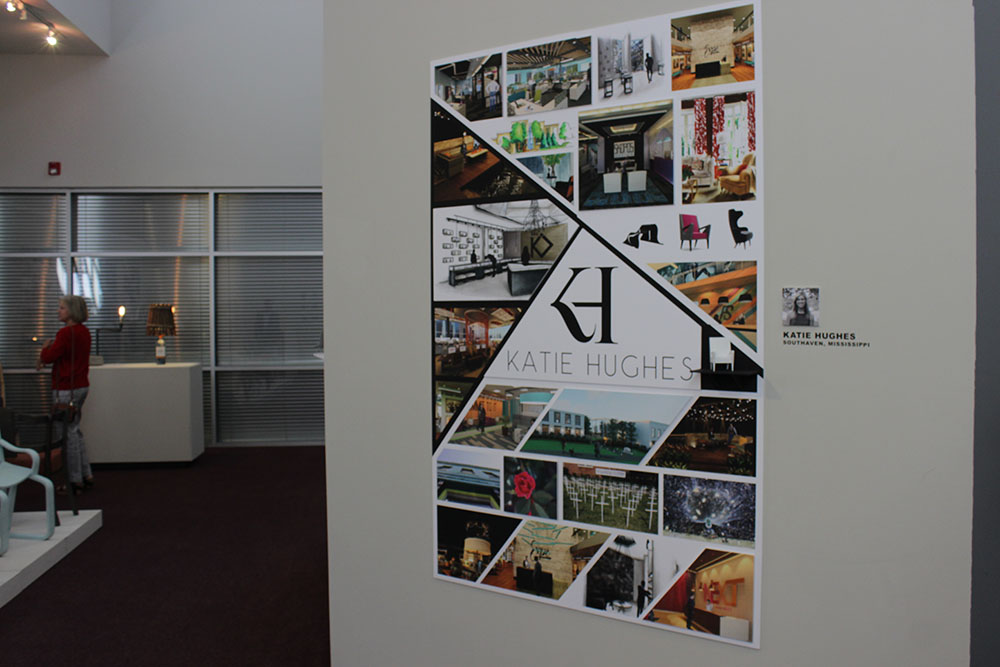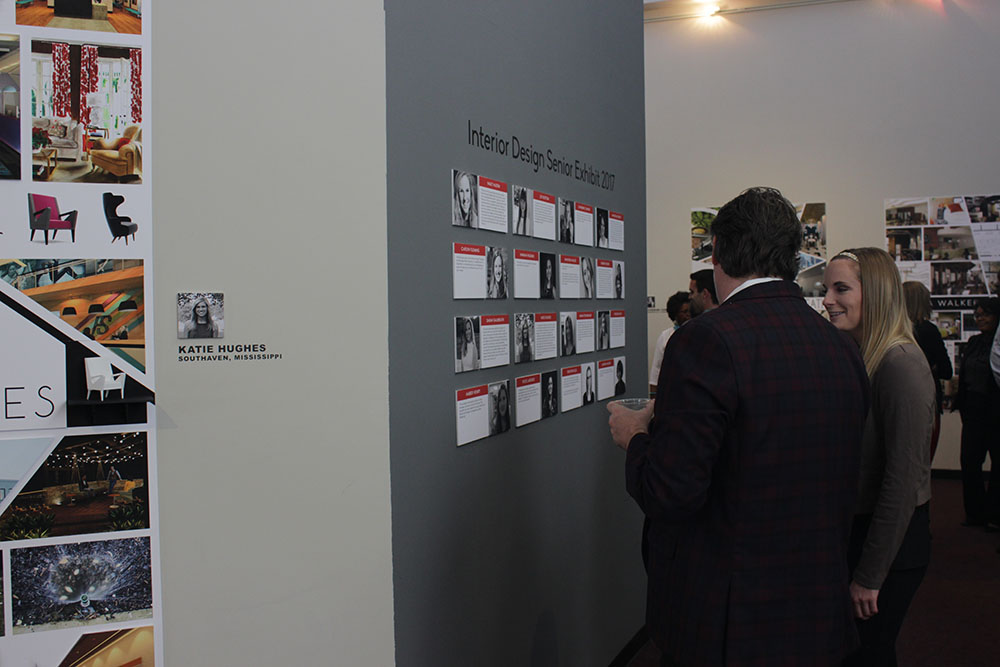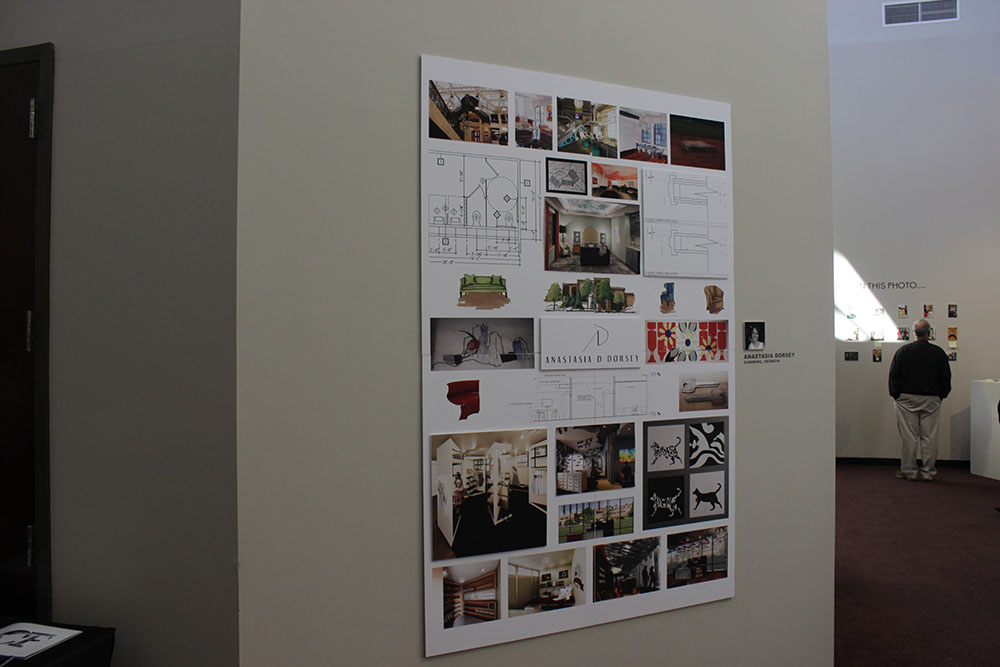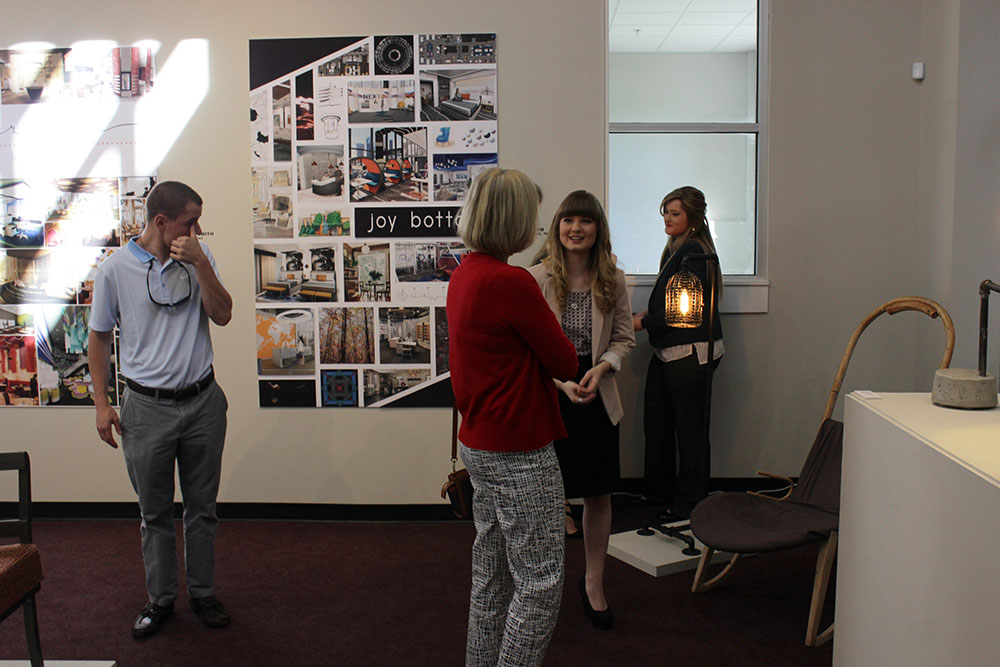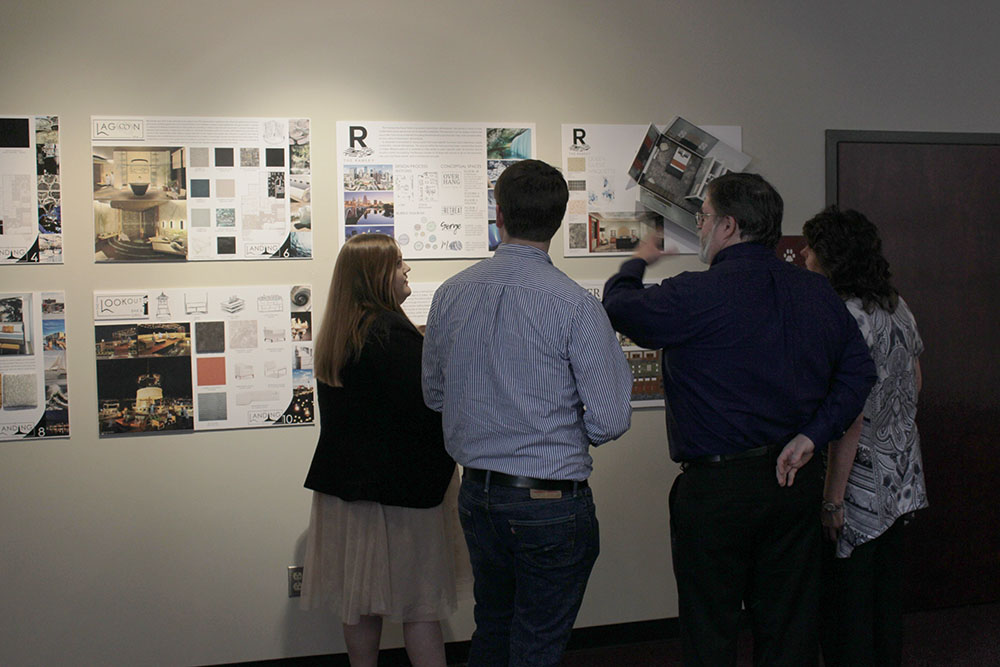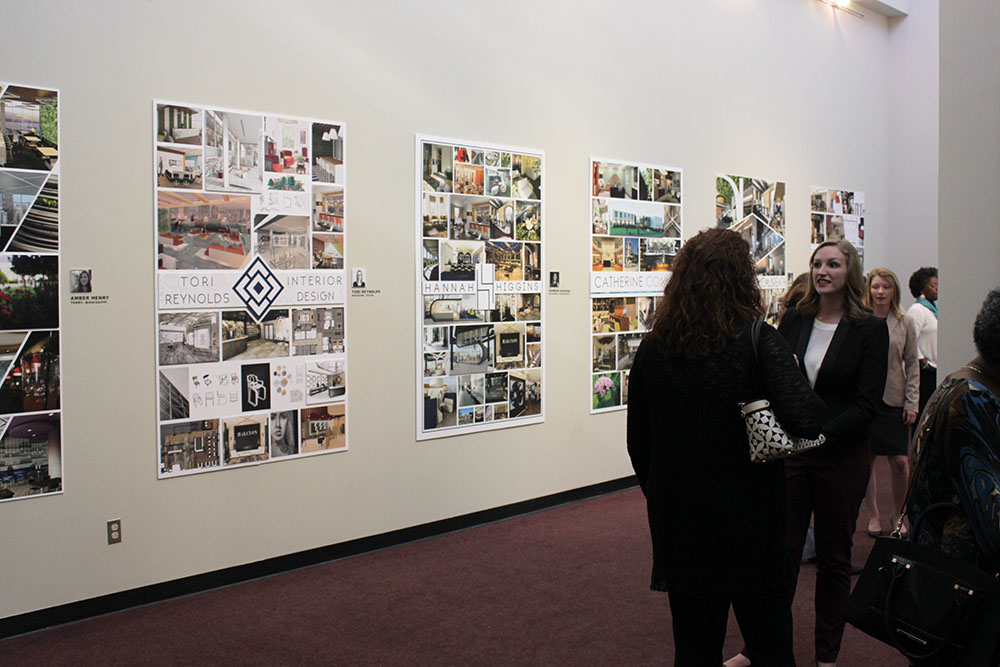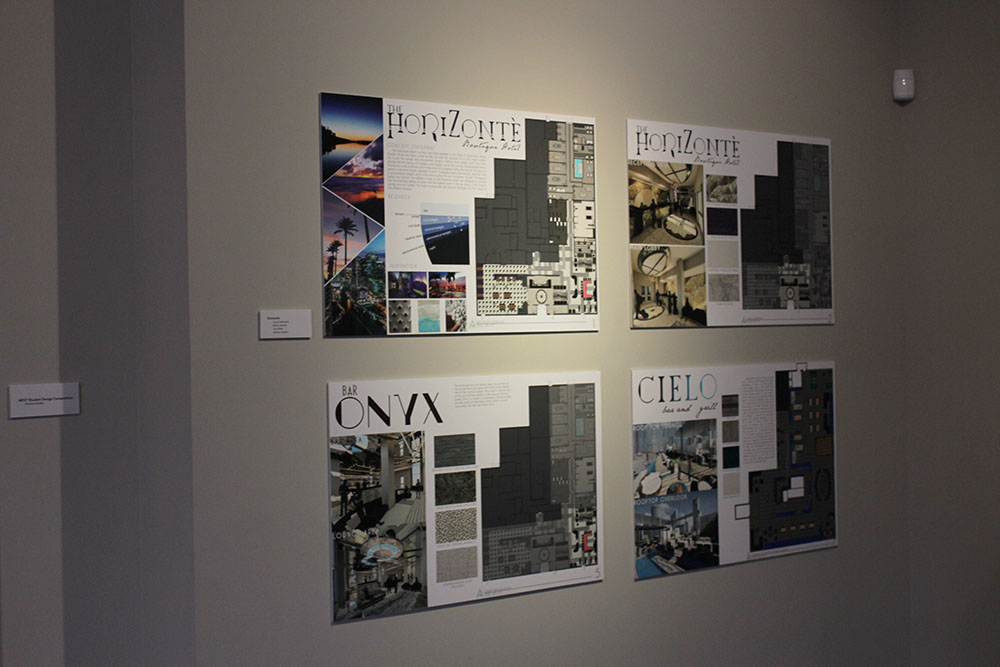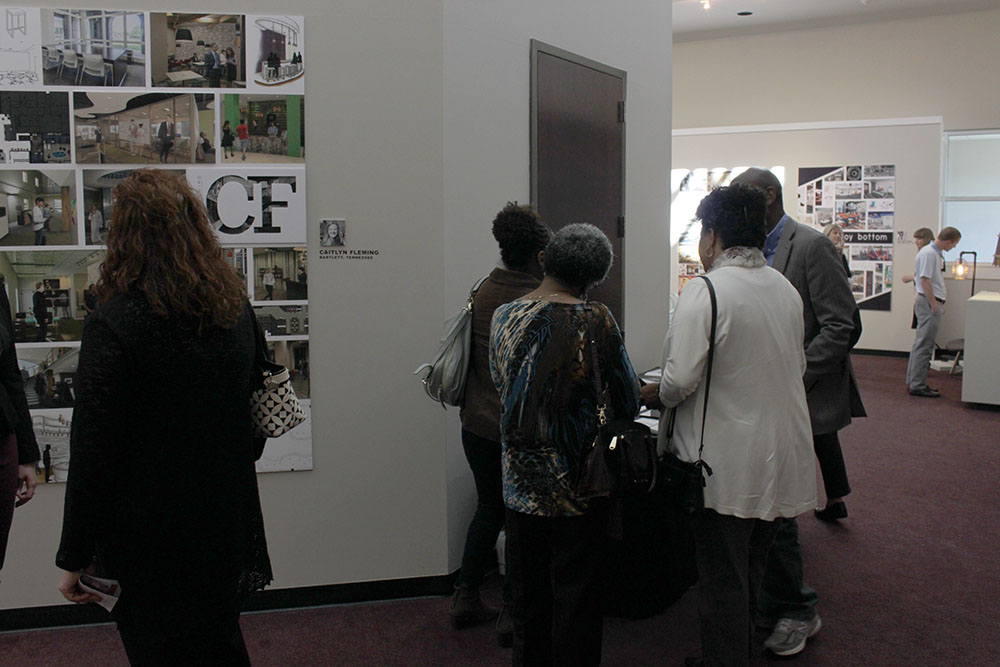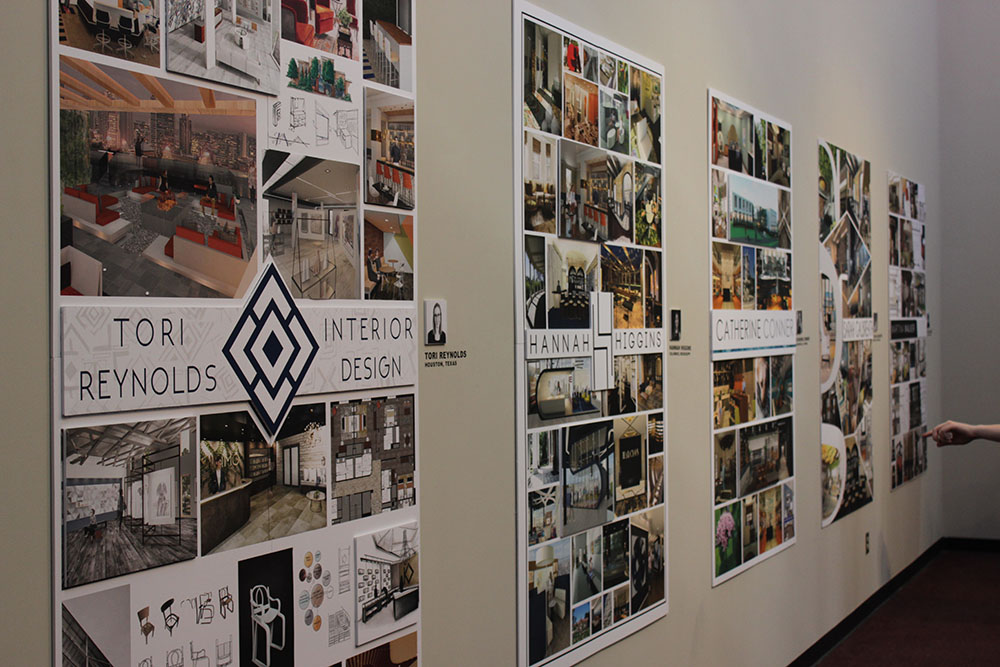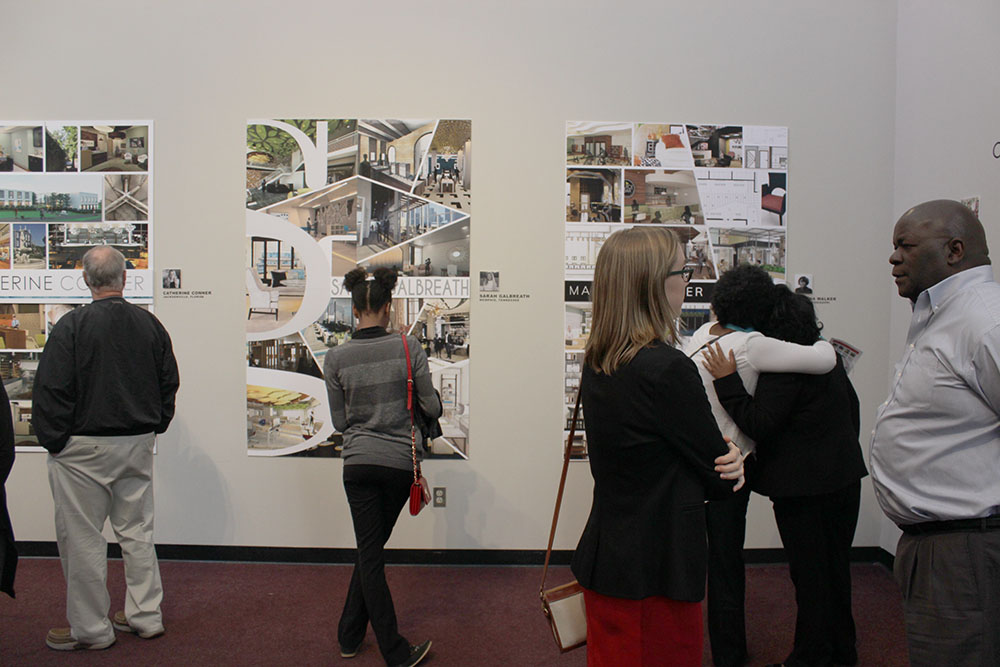 (photos by Kelsey Brownlee)
Interior design creations by 16 graduating seniors at Mississippi State were on display April 7-8 at the university's Cullis Wade Depot Art Gallery.
MSU's 2017 senior interior design exhibitors include (by hometown):
BARTLETT, Tennessee—Caitlyn R. Fleming.
CLINTON—Martina R. Walker. She was chosen earlier this year as one of just five national semi-finalists in the fourth annual Steelcase NEXT Competition.
COLUMBUS—Hannah E. Higgins.
CORDOVA, Tennessee—Sarah A. Galbreath.
CORINTH—Anastasia F. Miller.
CUMMING, Georgia—Anastasia D. Dorsey.
JACKSONVILLE, Florida—Catherine H. Conner.
LONGVIEW, Texas—Caroline E. Smith.
MADISON—Annah K. Pennebaker.
MURFREESBORO, Tennessee—Haley F. Austin.
NEW ALBANY—Bobbie O. Rogers.
NEW ORLEANS, Louisiana—Rylee H. Laborde.
RICHMOND, Texas—Victoria C. "Tori" Reynolds.
SOUTHAVEN—Mary Katherine "Katie" Hughes.
STAFFORD, Texas—Joy C. Bottom.
TERRY—Amber C. Henry.