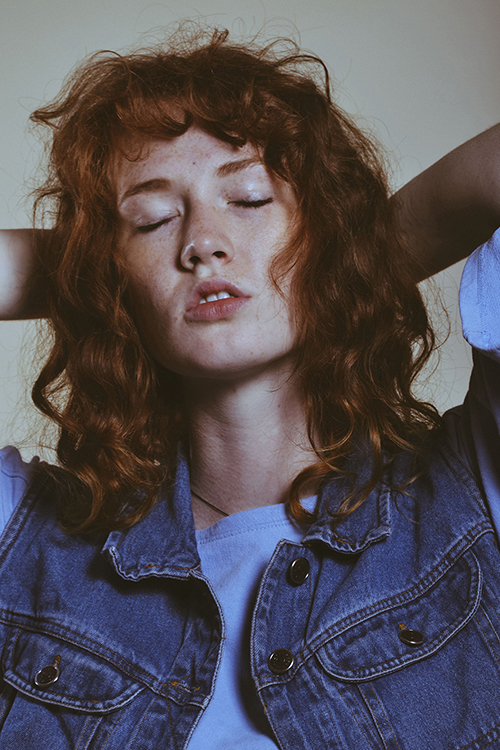 "C. Marascalco for Van Leigh" by Sydney Armer
By Sasha Steinberg | Mississippi State University
Works of a graduating art/photography major at Mississippi State are on display Nov. 22-Dec. 2 in the university's Visual Arts Center Gallery.
Free to all, the "Contact F16: BFA Photography Thesis Exhibition" celebrates the final year of art department studies for Sydney V. Armer of Birmingham, Alabama.
The images reflect Armer's successful conclusion of the department's research, writing and presentation requirements, as well as four years of foundational coursework, survey, art history, and academic and emphasis classes.
Also open to all, a reception in Armer's honor takes place 5-6 p.m. Tuesday [Nov. 22] in the Visual Arts Center Gallery at 808 University Drive on the edge of the Starkville campus. Refreshments will be provided.
Exhibit hours are 1-5 p.m., Monday-Friday, as well as by appointment. For more, visit bit.ly/MSUArtGalleriesFB.
Throughout her time at MSU, Armer has been guided by Professor Marita Gootee and Assistant Professor Dominic Lippillo. Both teach in the department's photography emphasis area, with Gootee as its longtime coordinator.
Armer said her work addresses non-binary identities, and she intends for the images to evoke emotion and push the envelopes of gender and style by incorporating androgyny, sensuality and sophistication.
Additional information on the "Contact F16" exhibit is available from Lori Neuenfeldt, the MSU art department's gallery director, at 662-325-2973 or LNeuenfeldt@caad.msstate.edu.