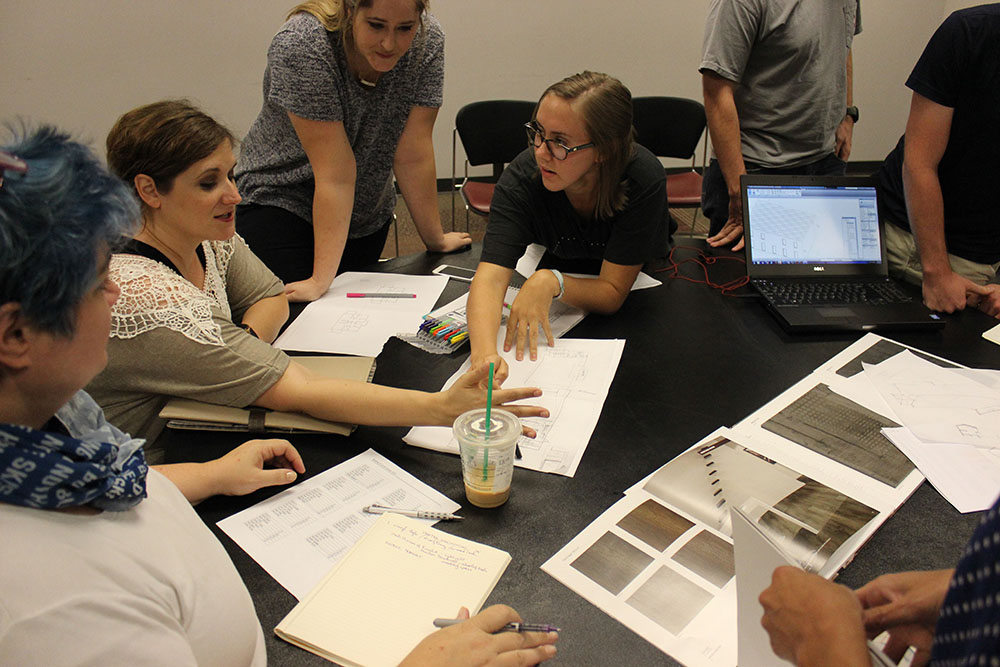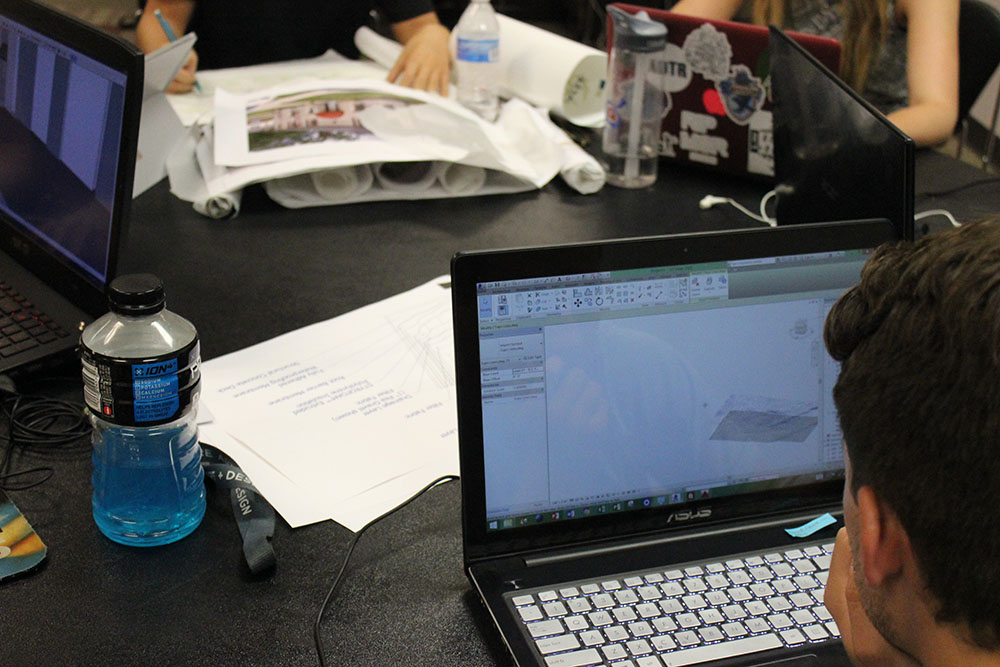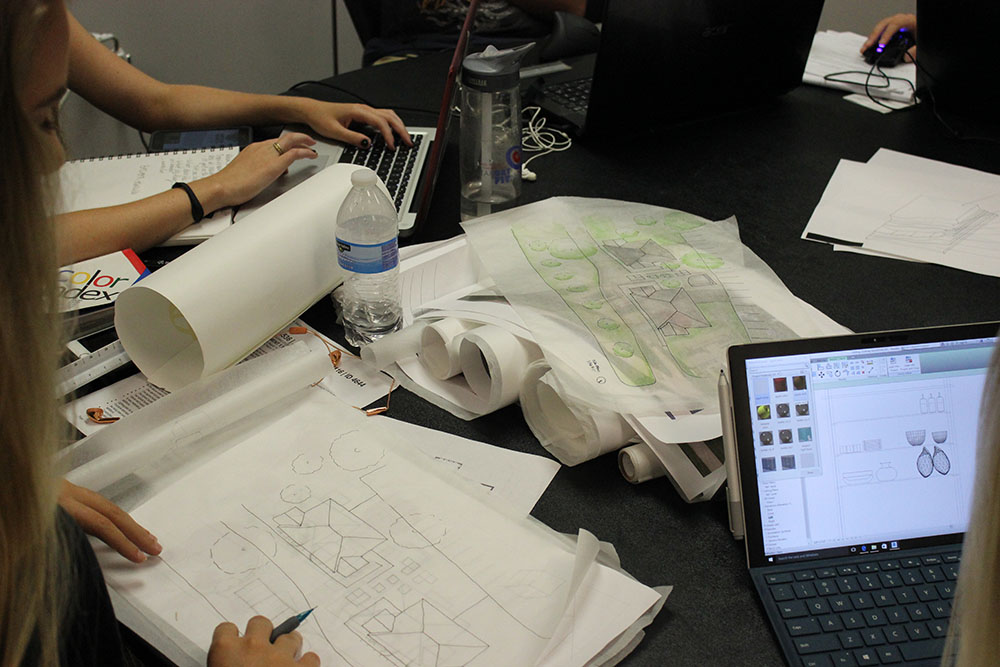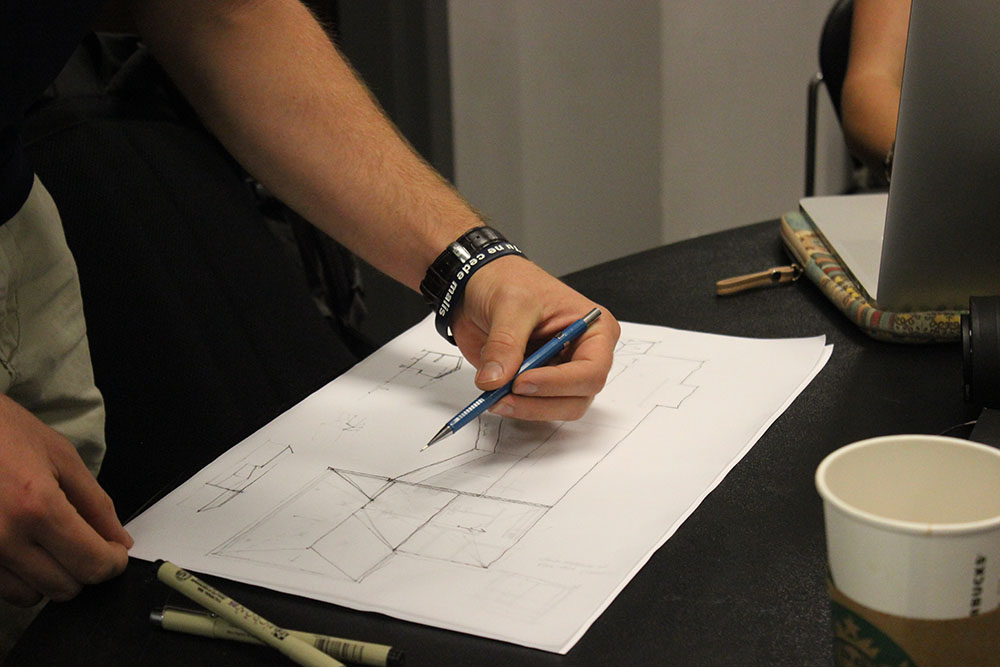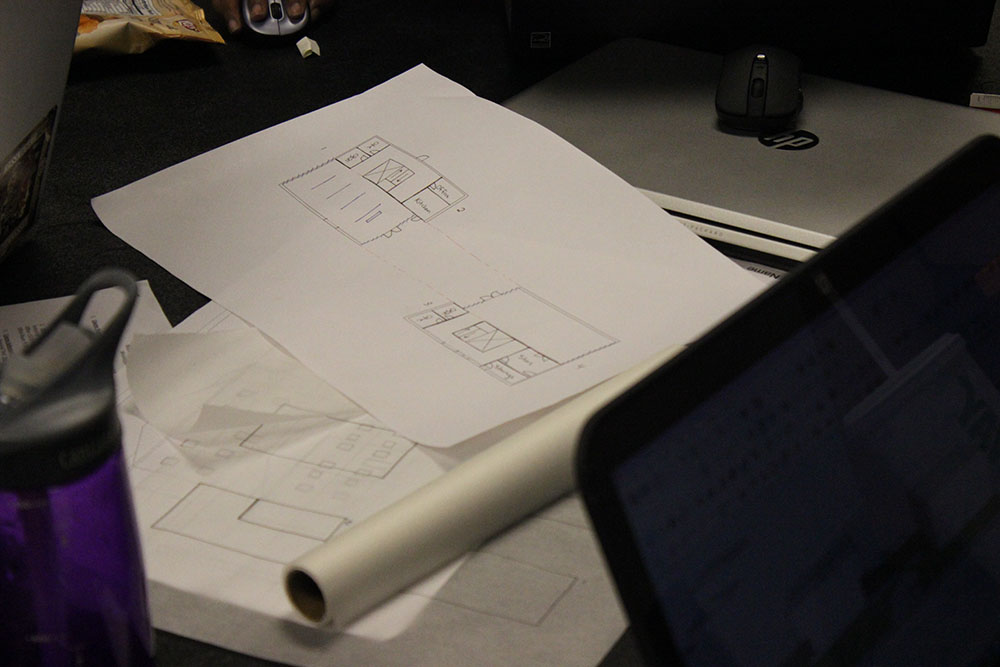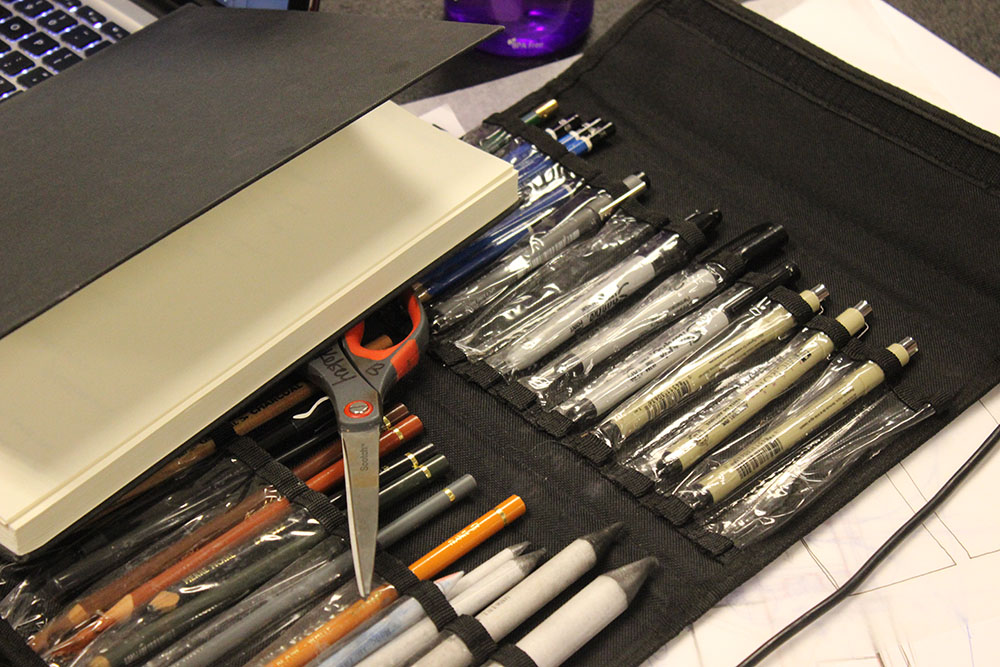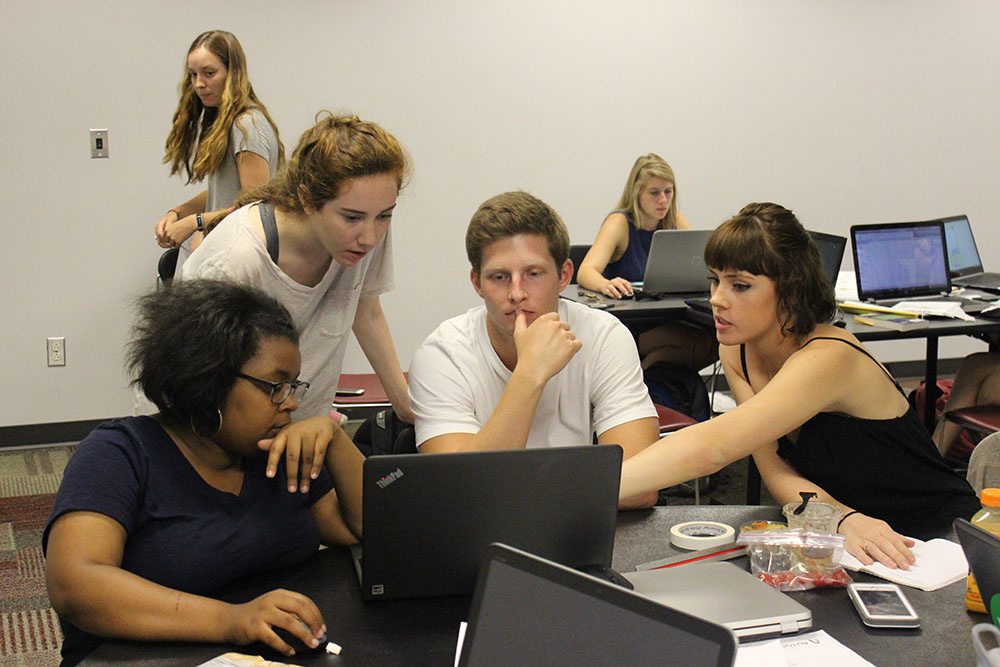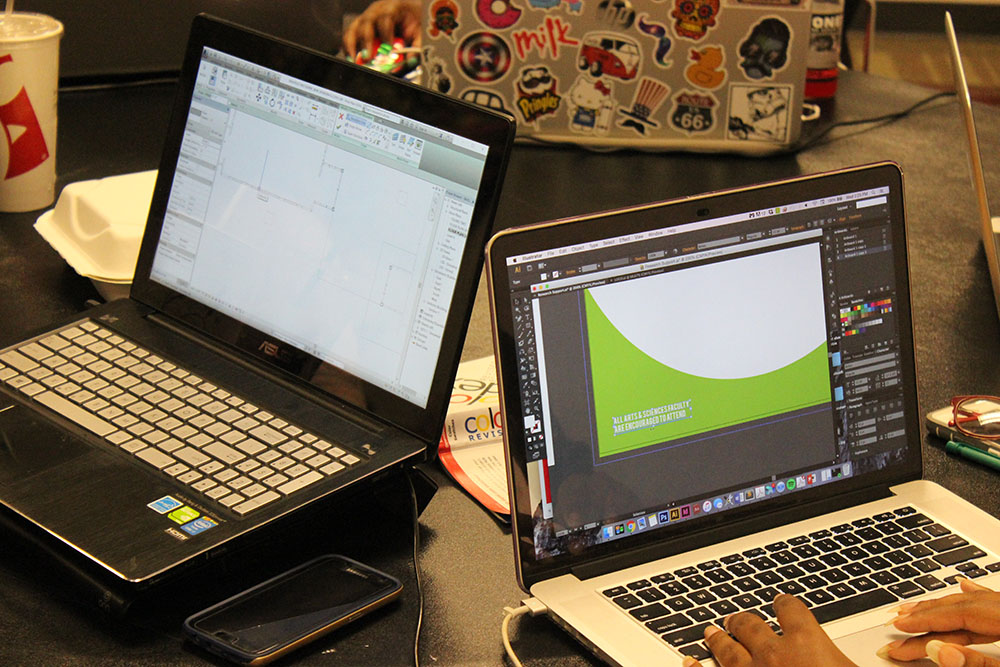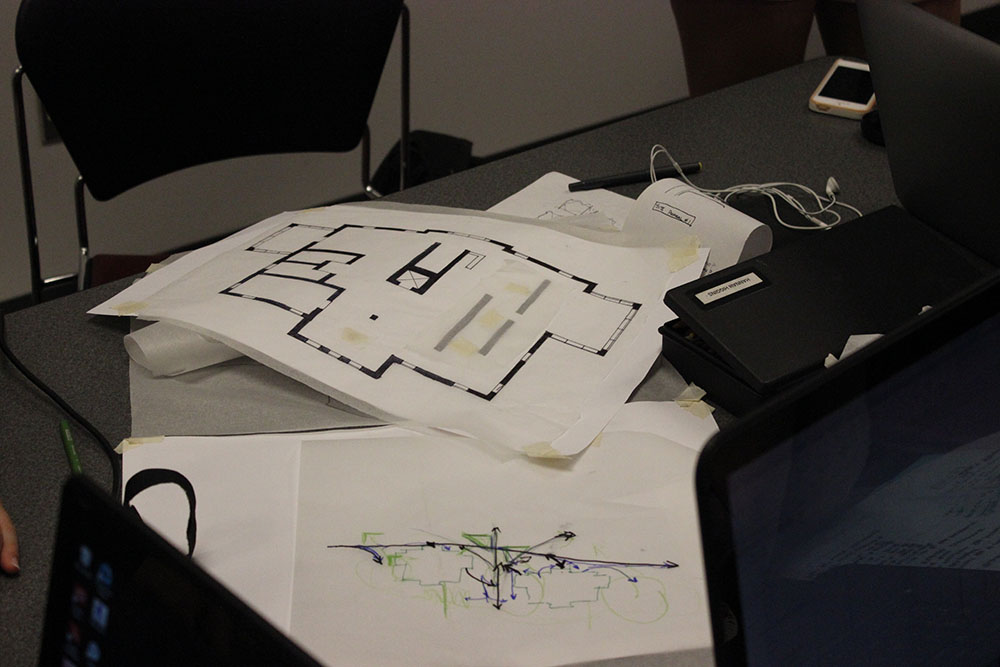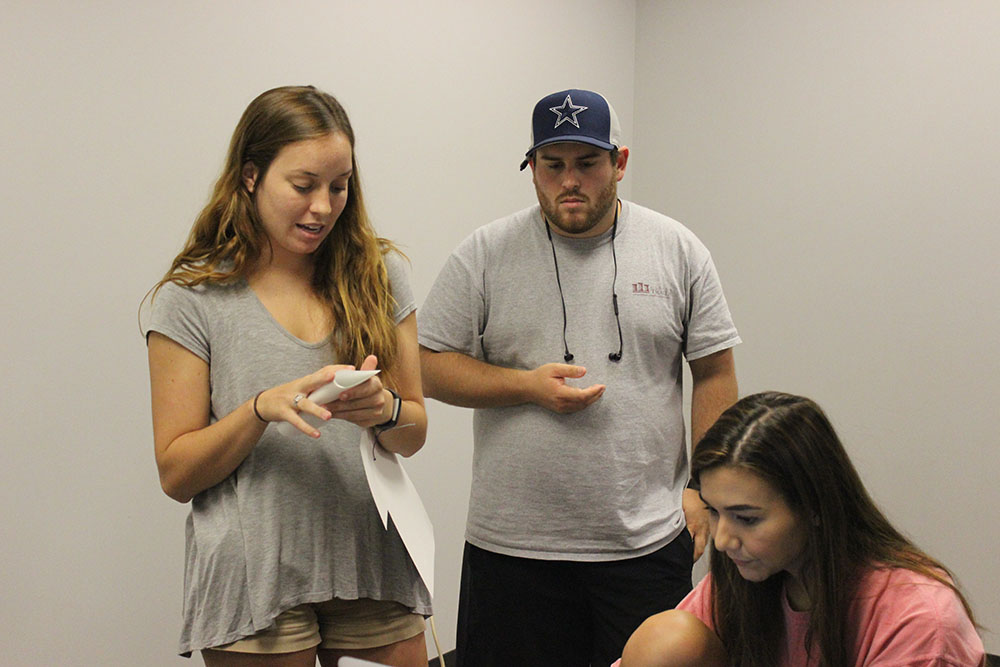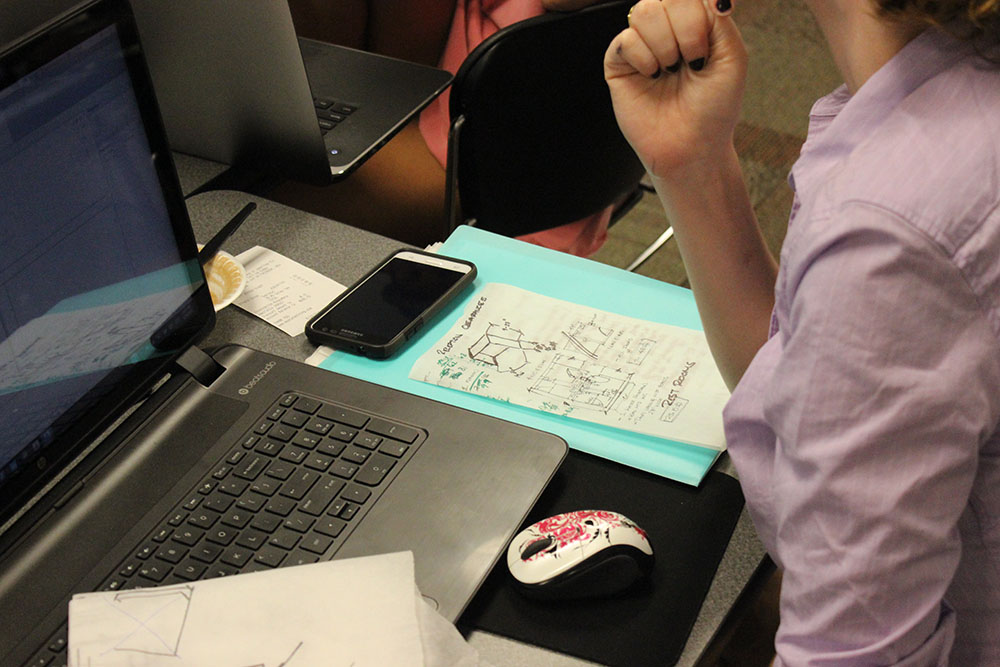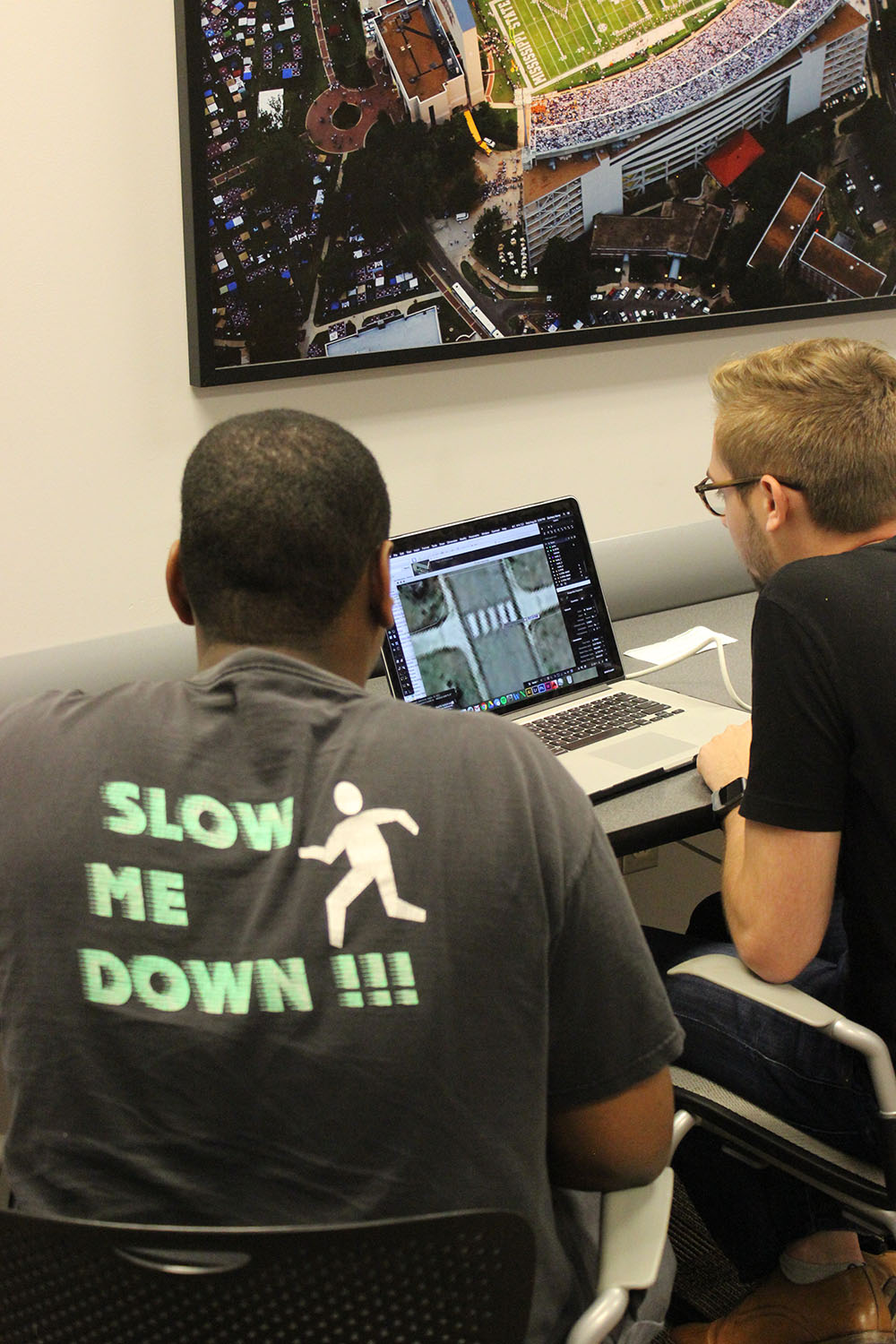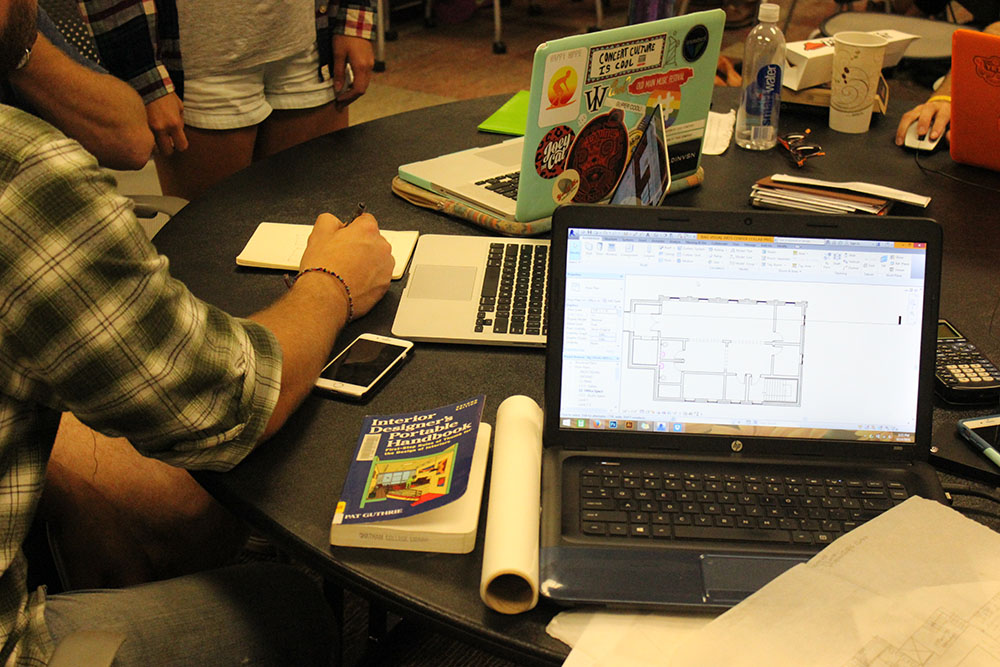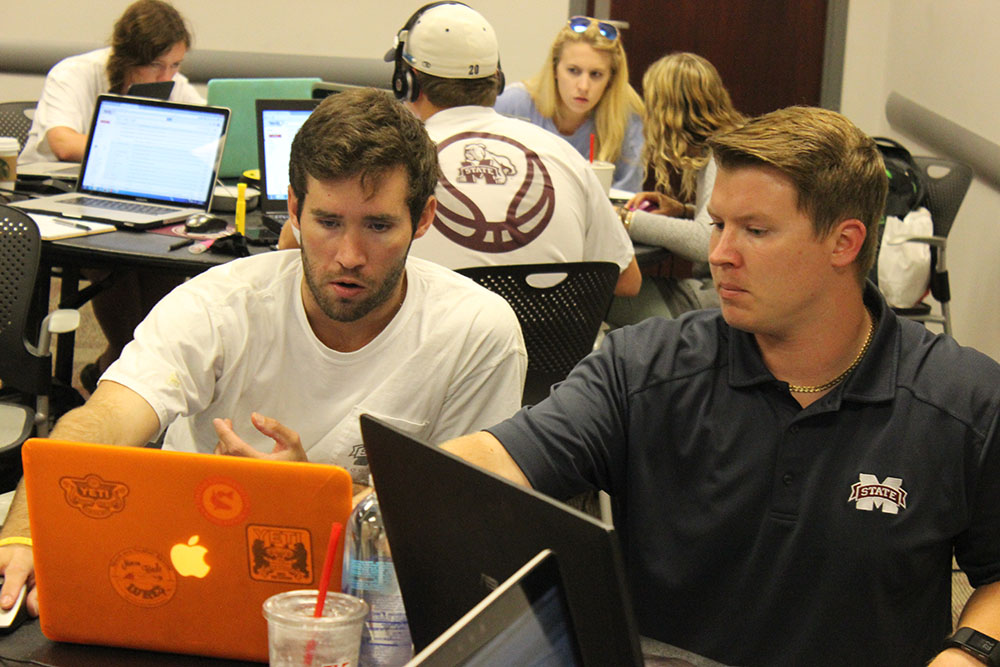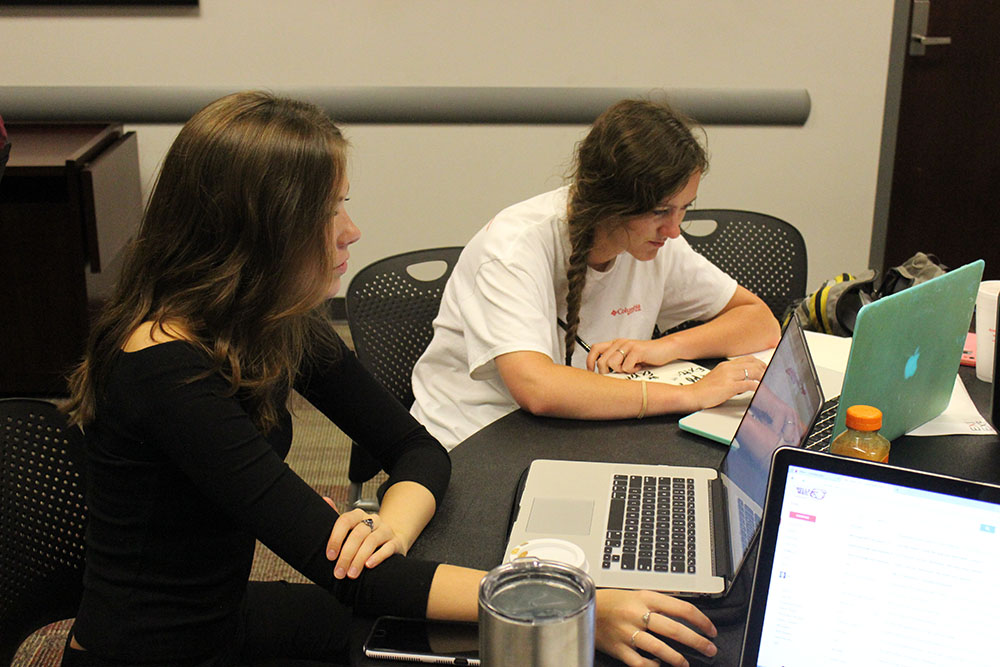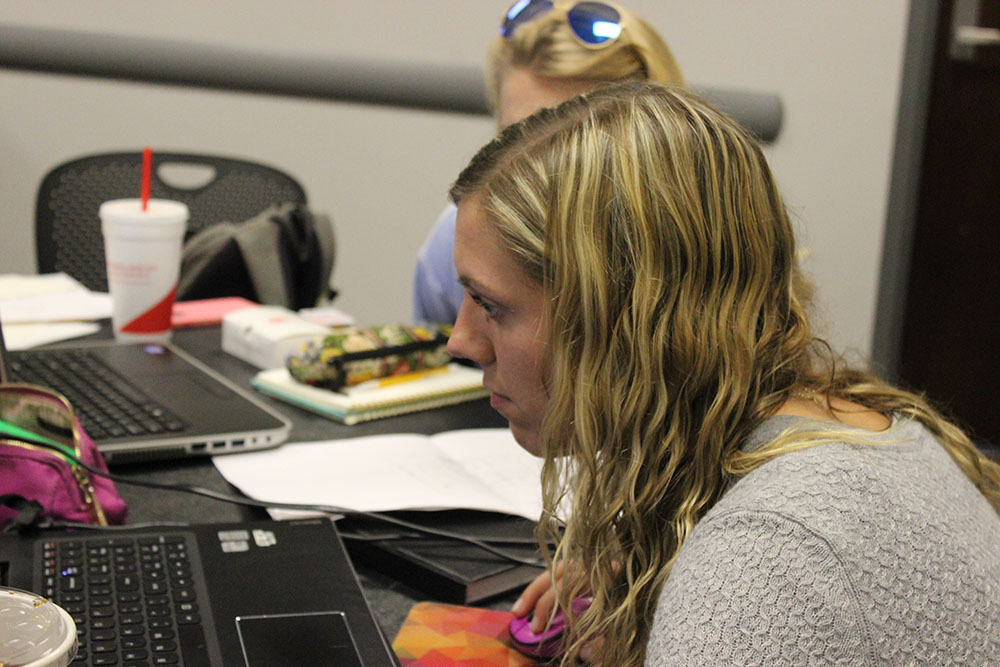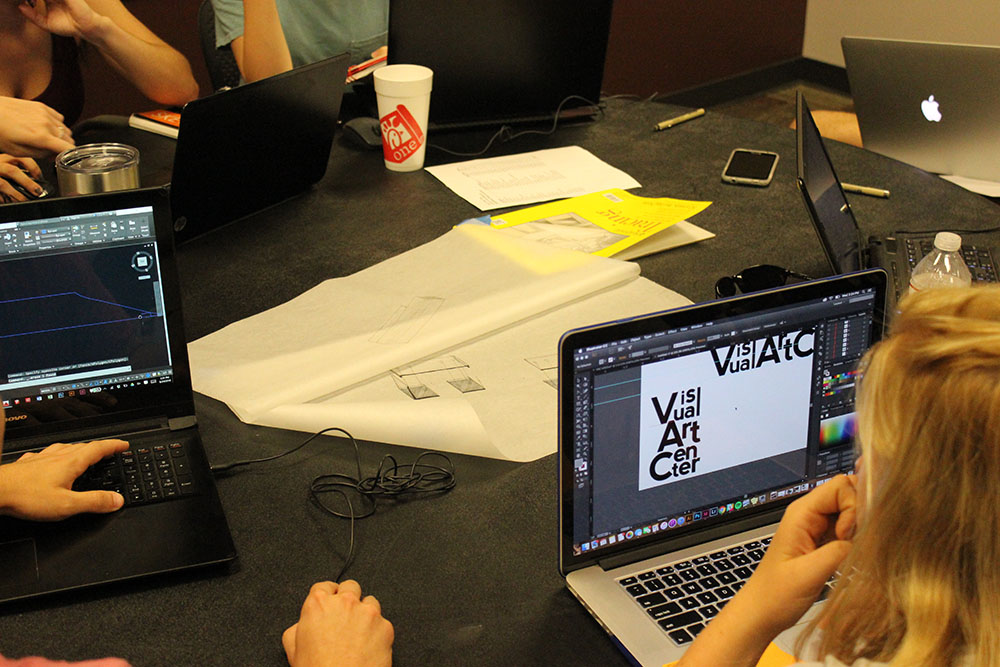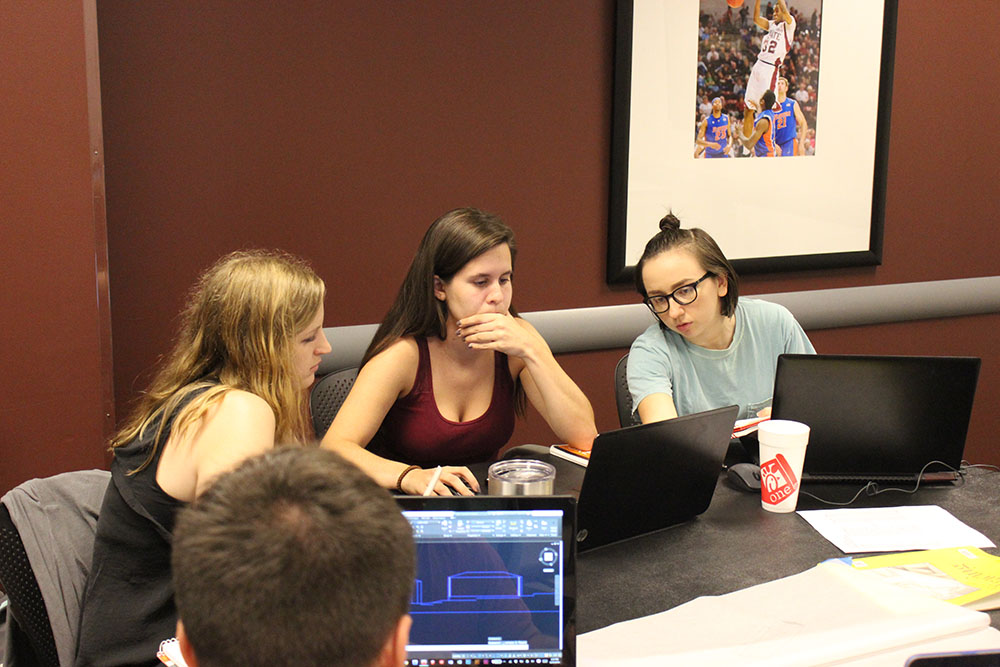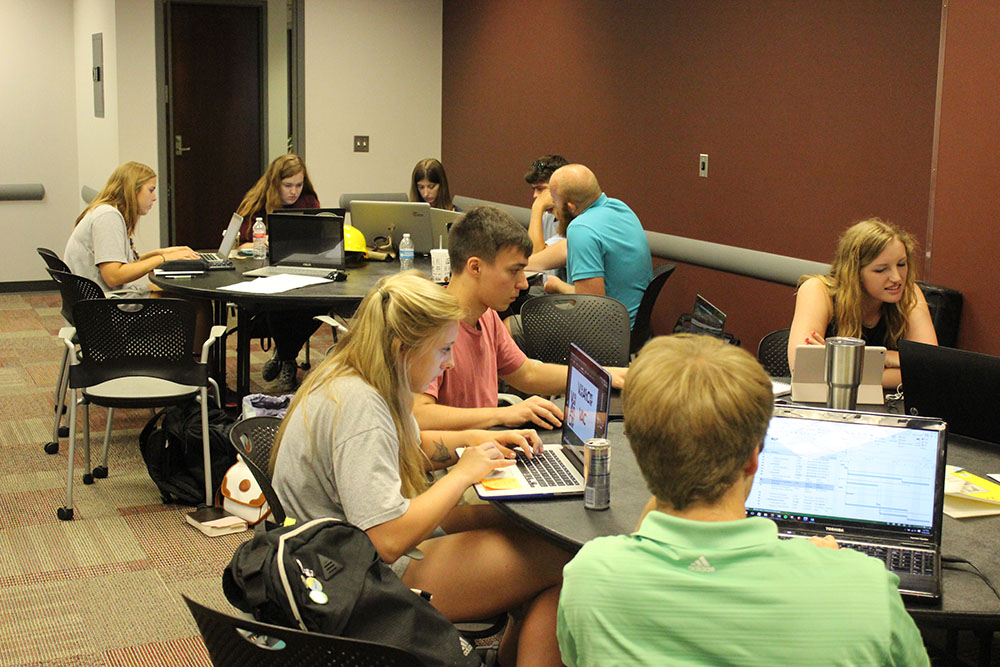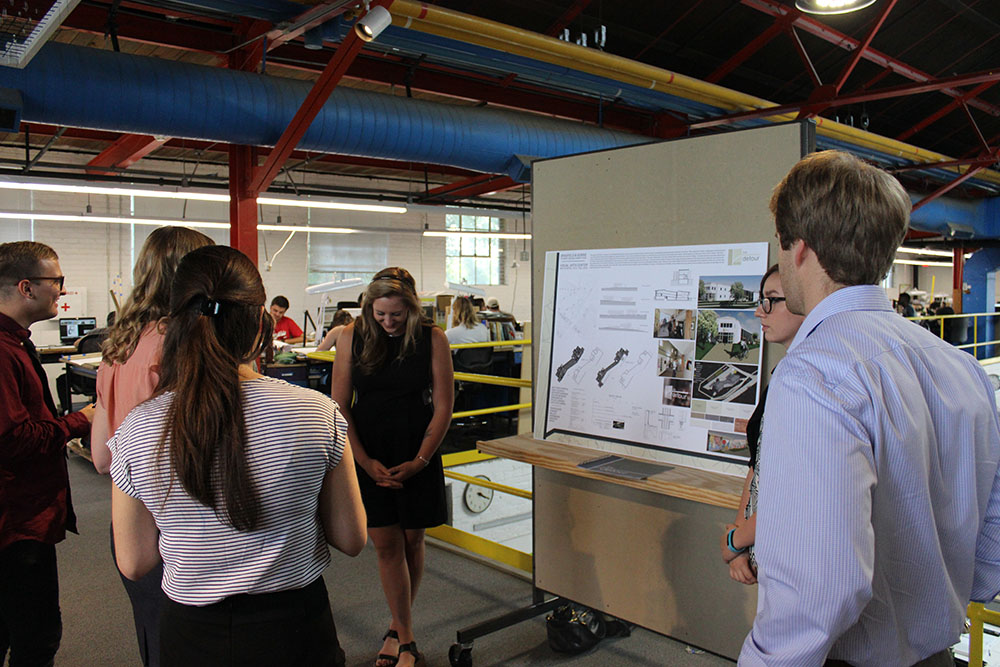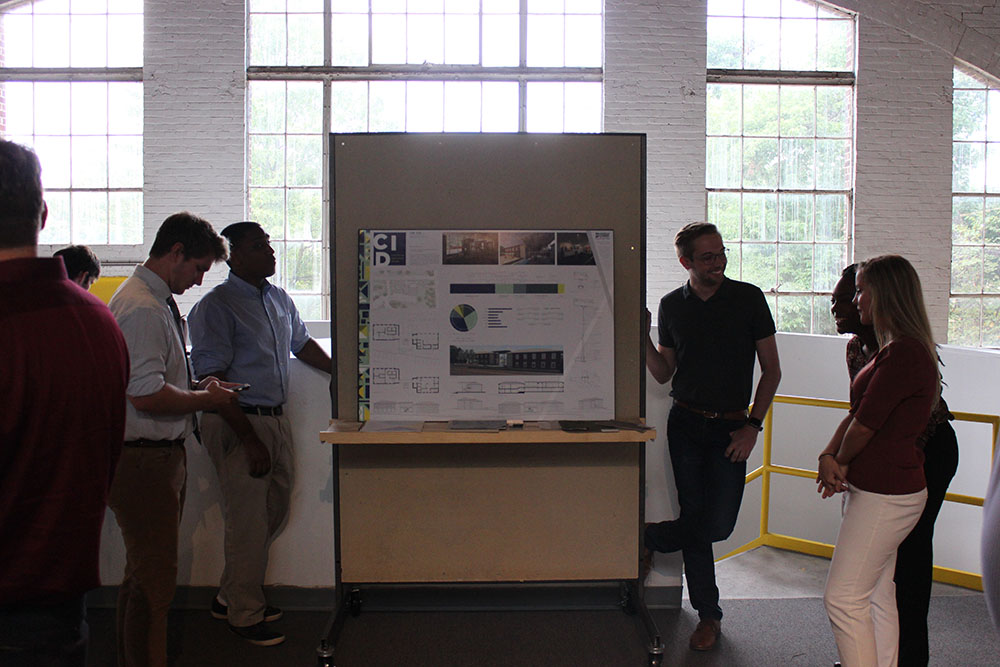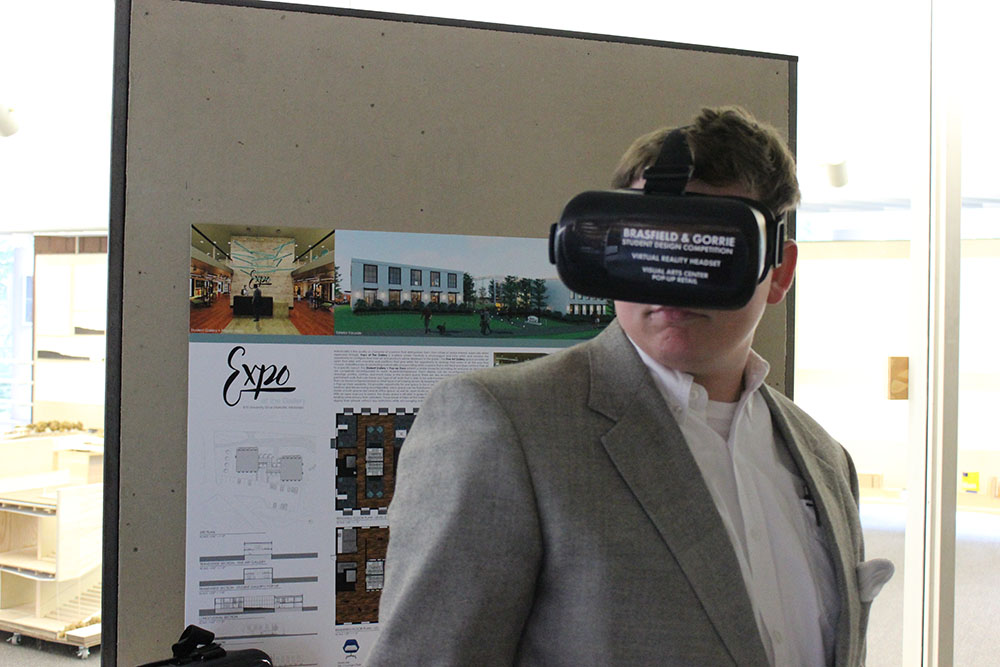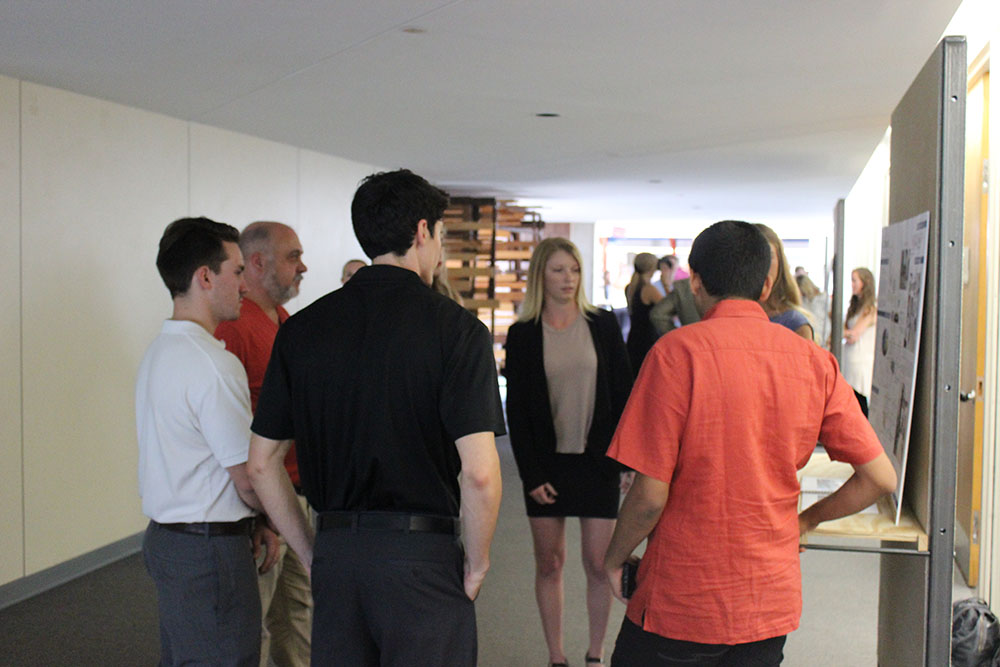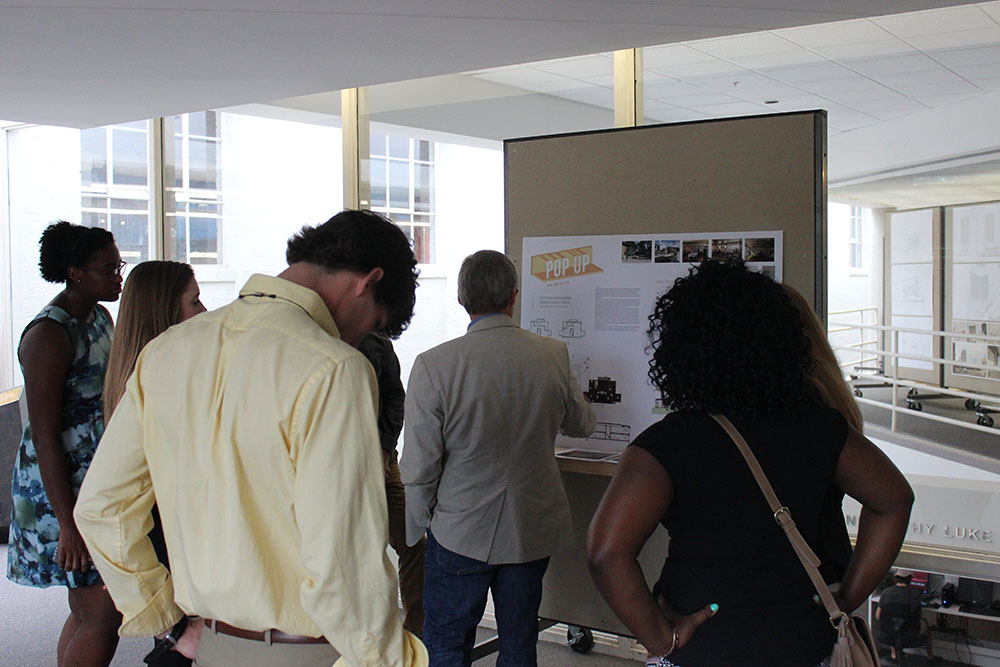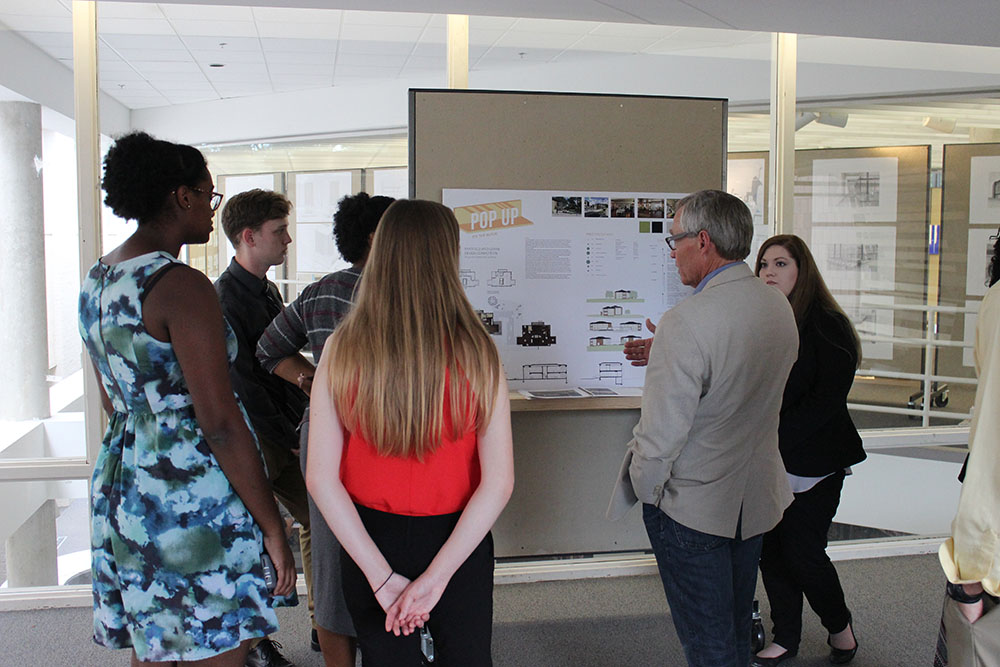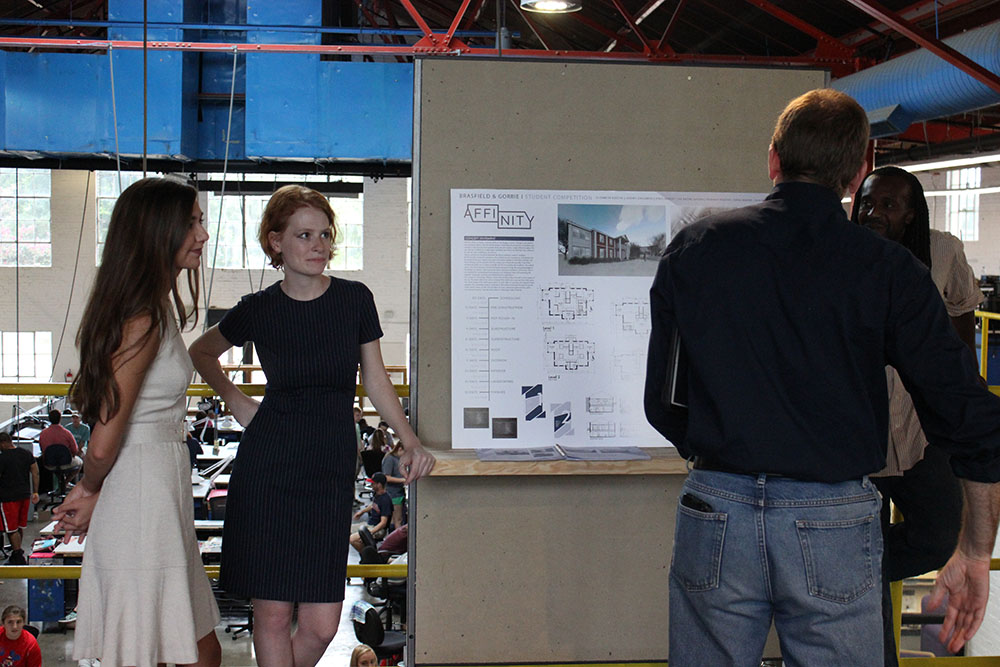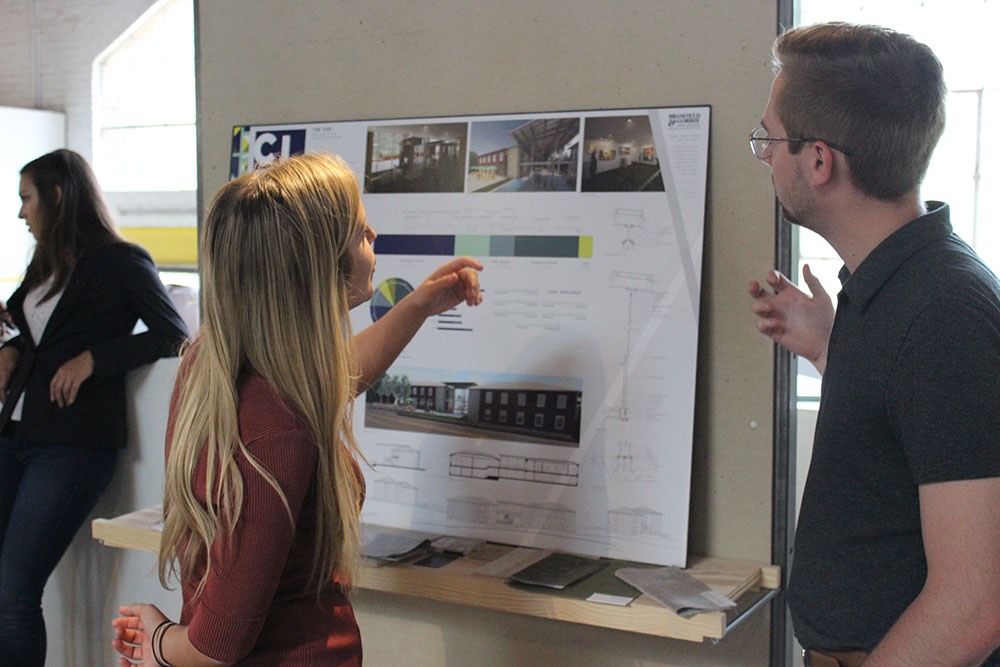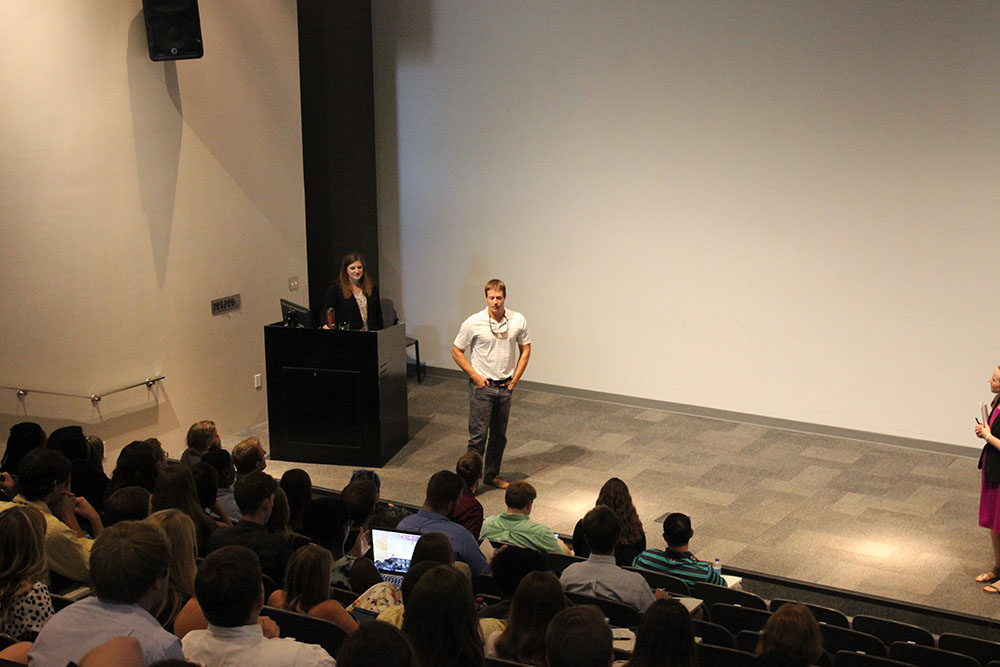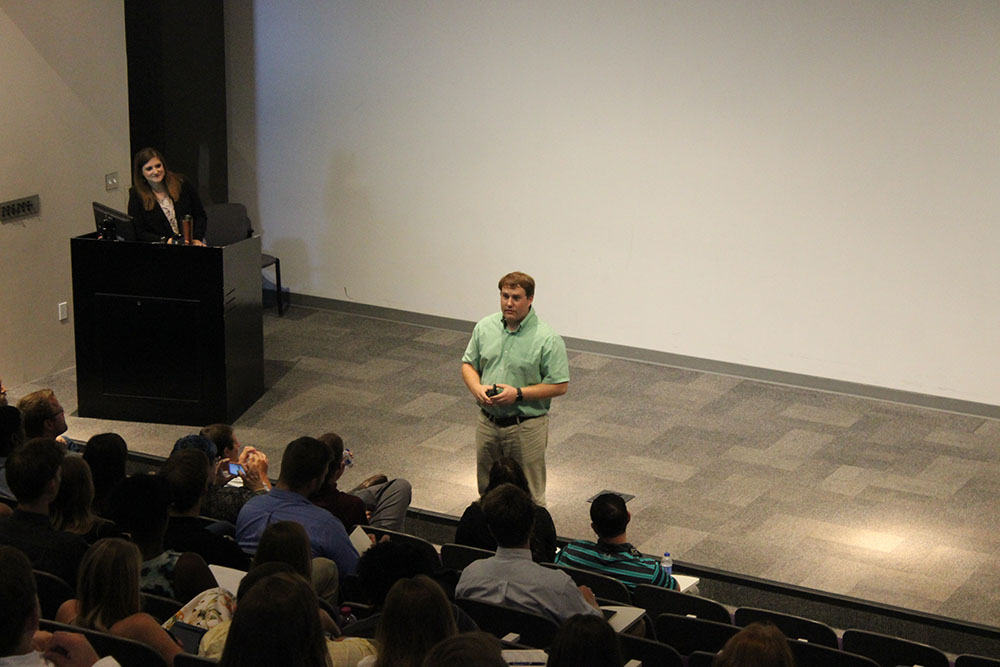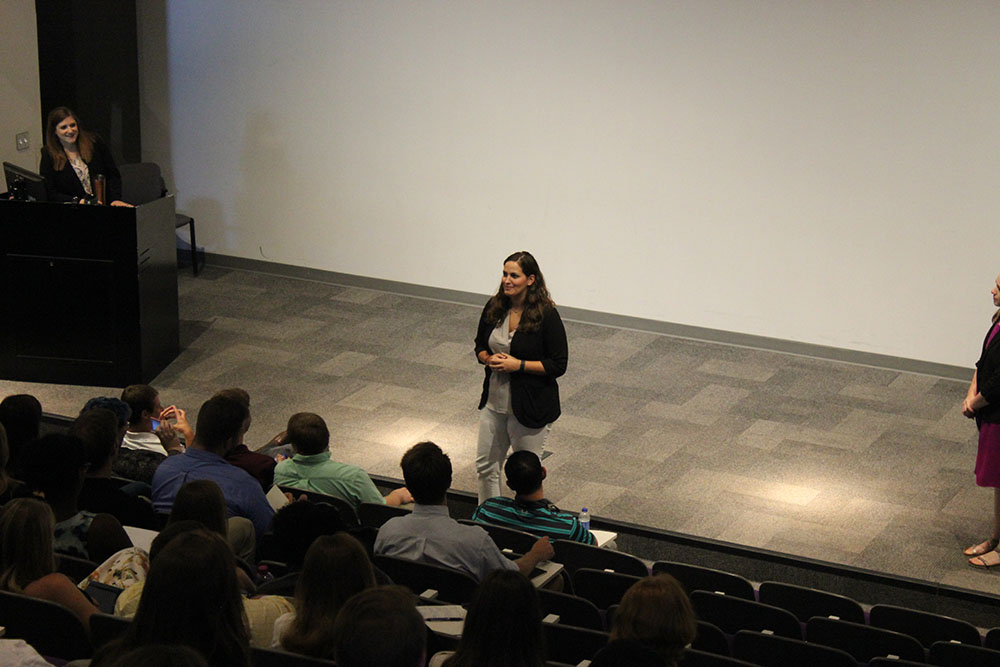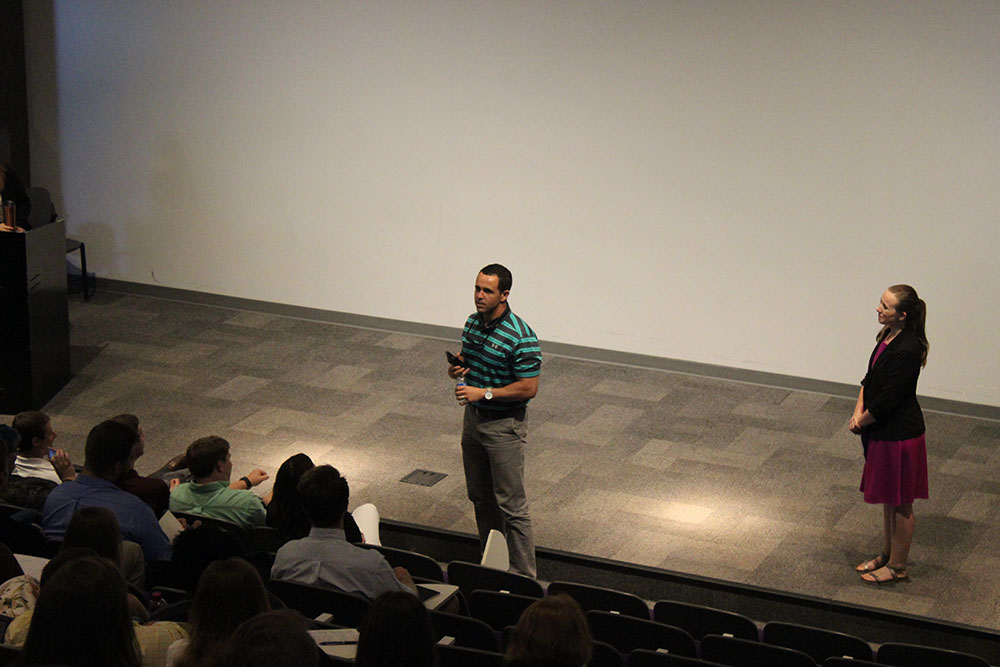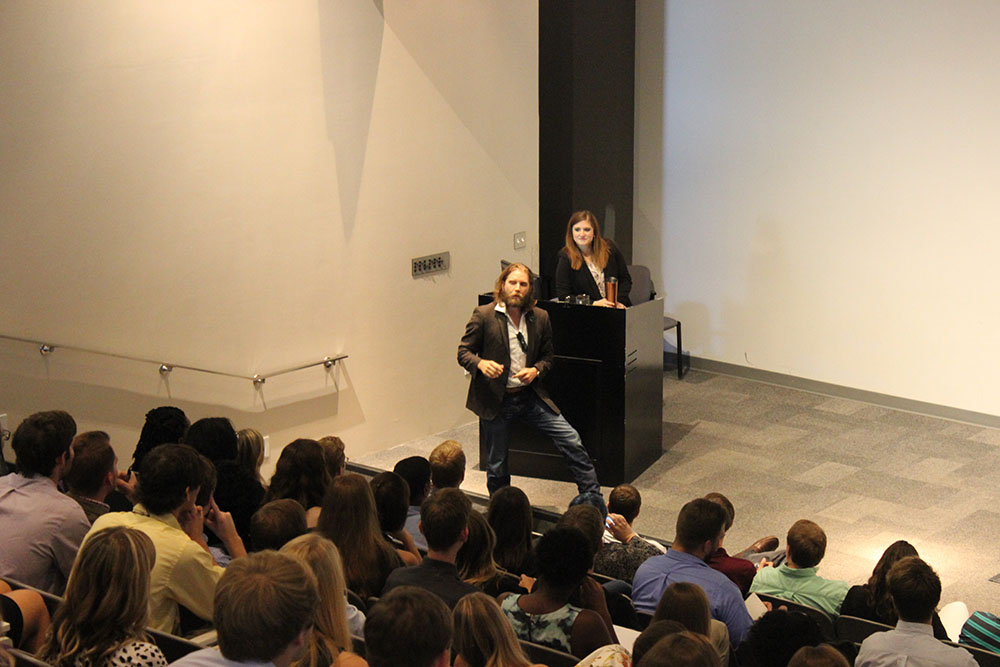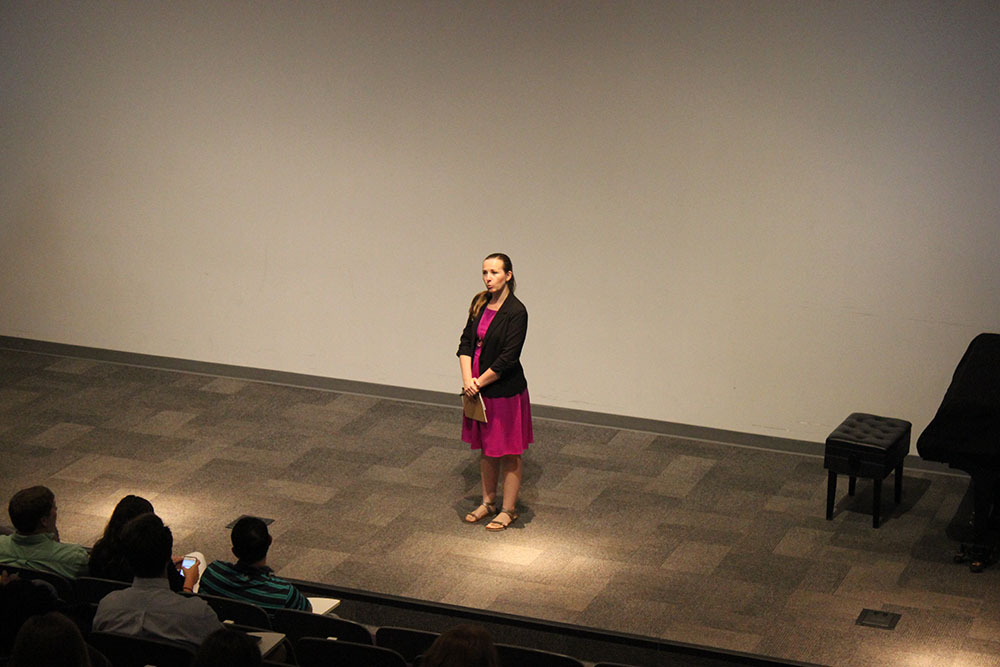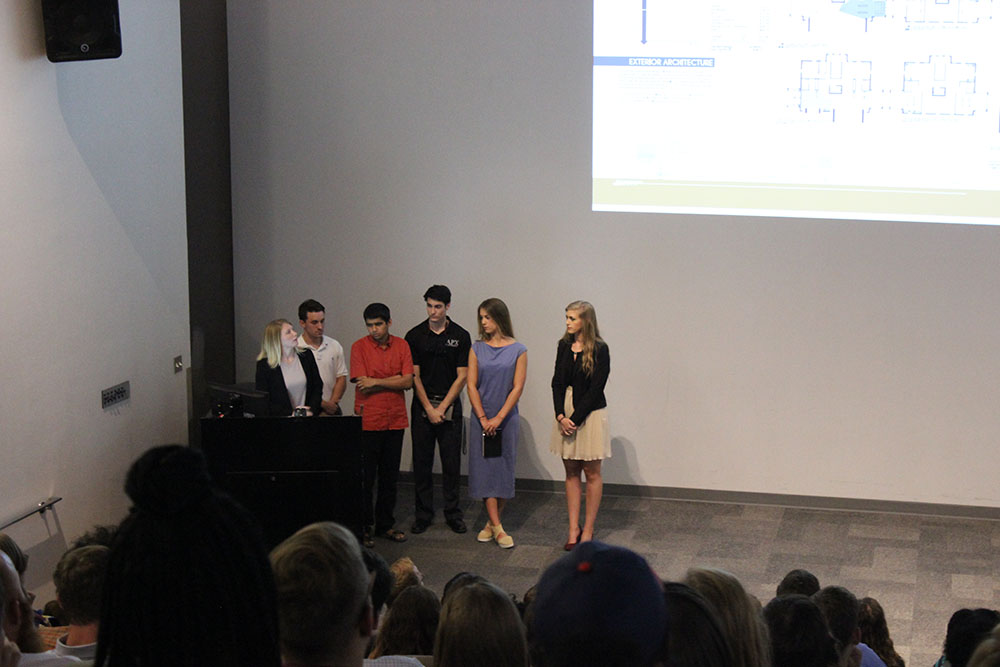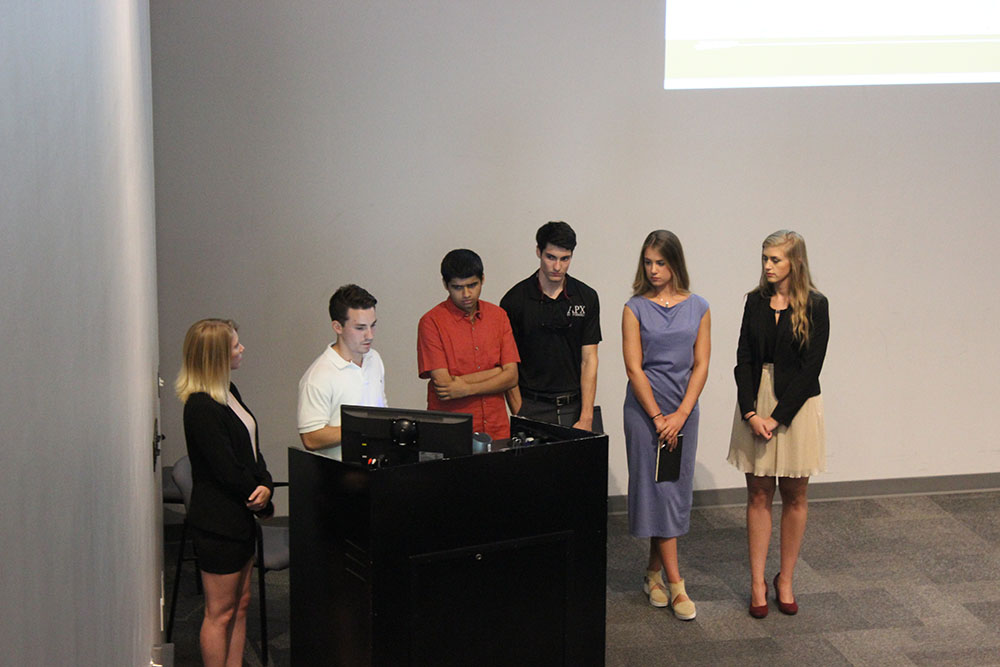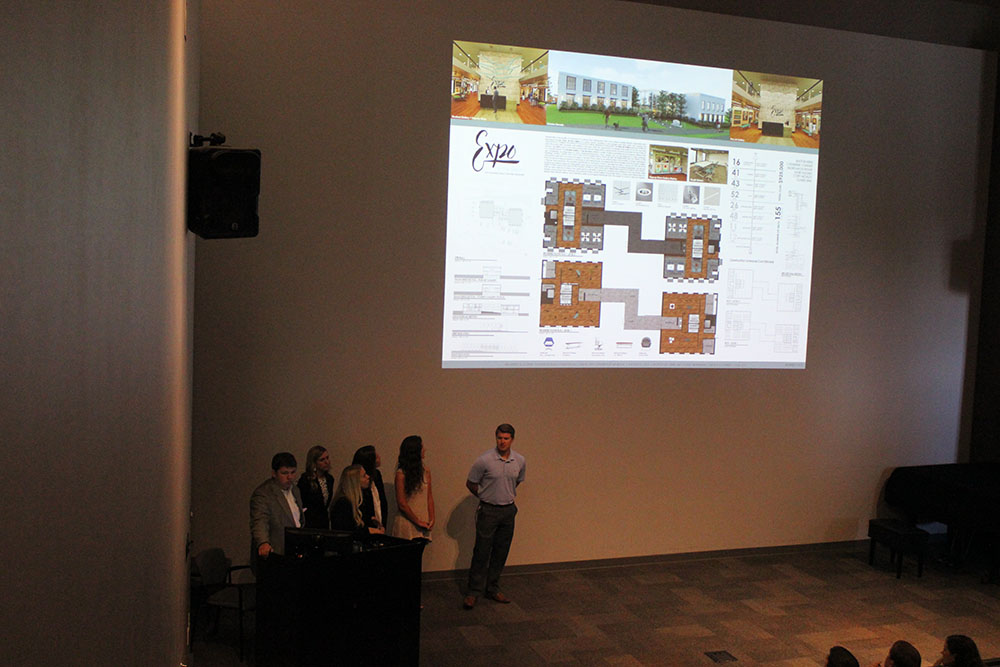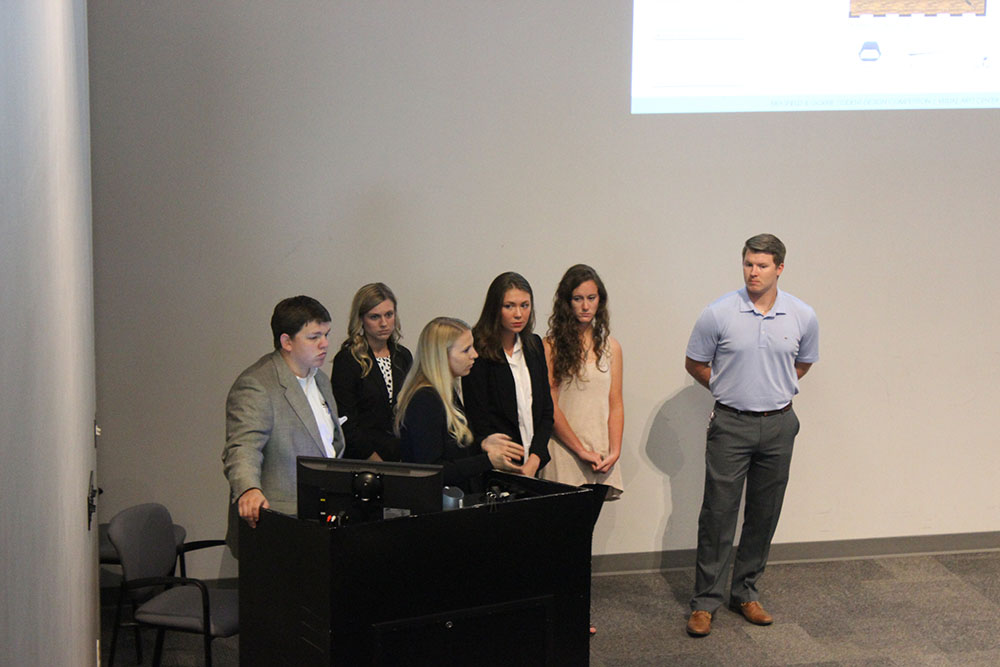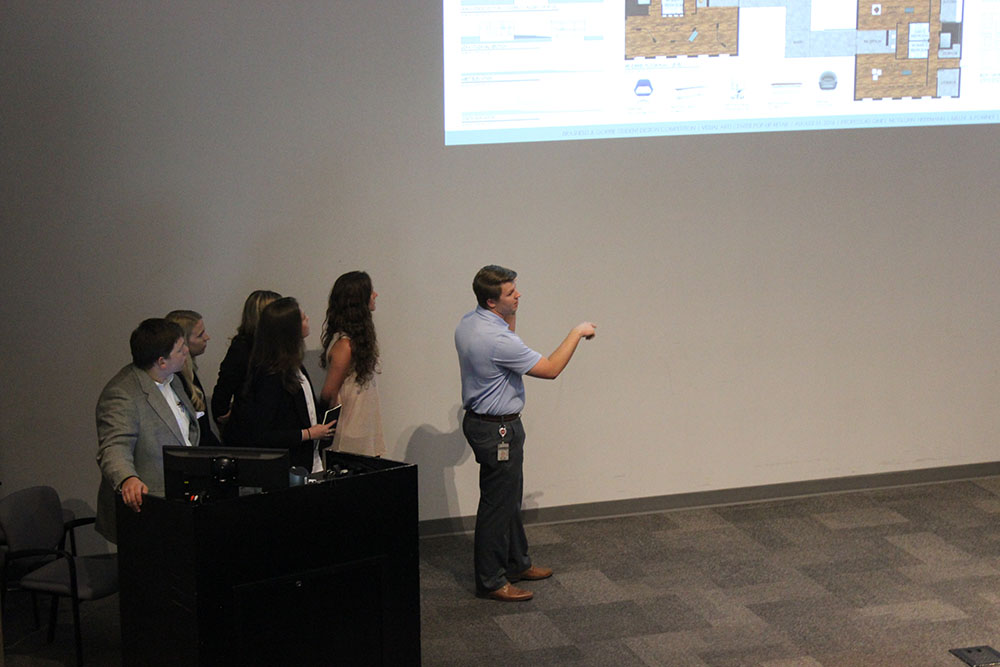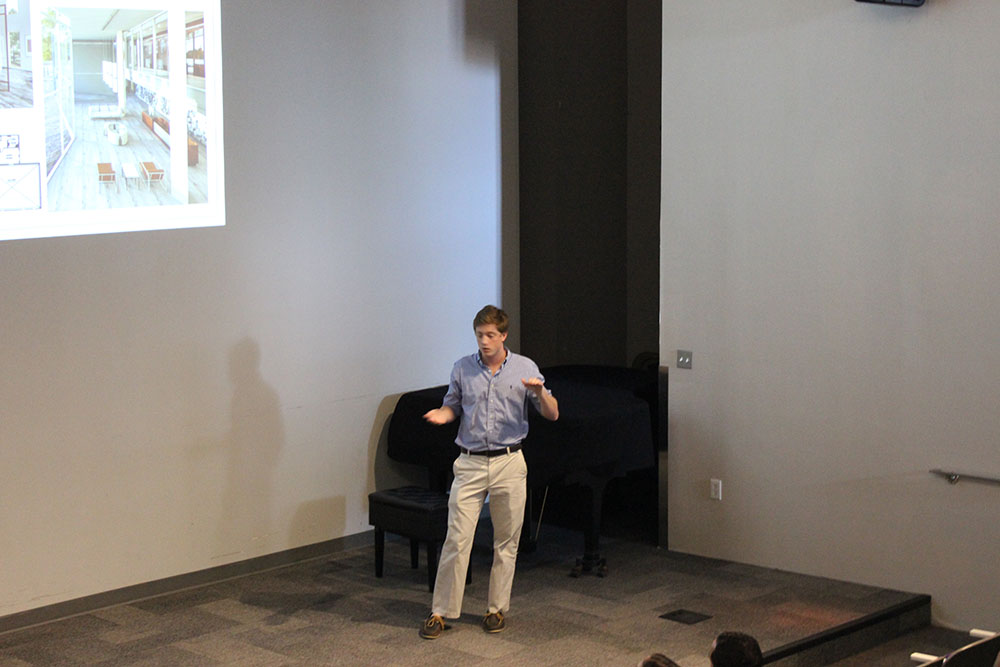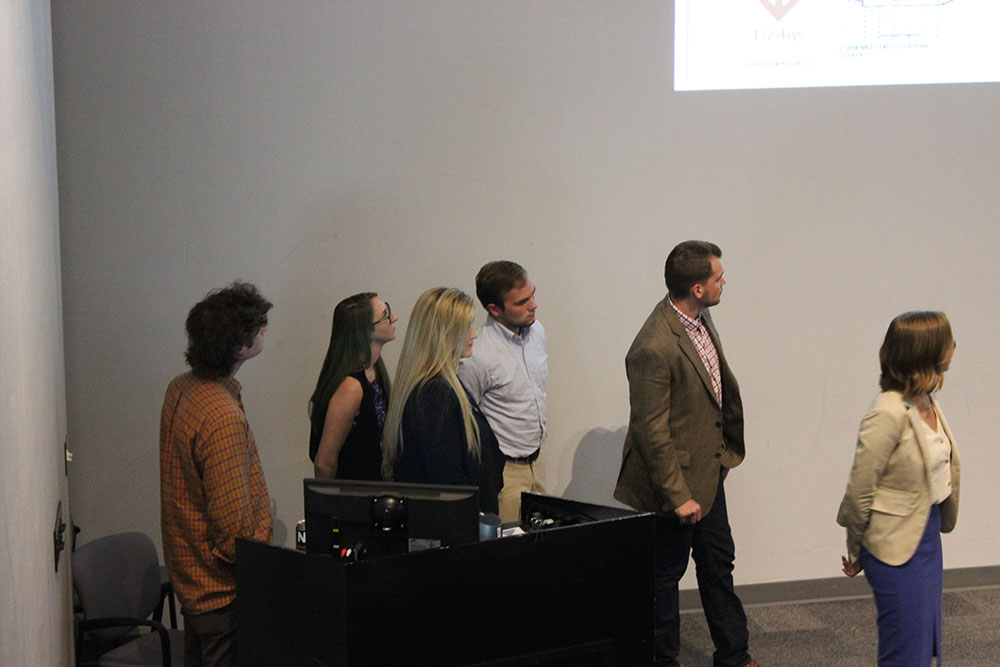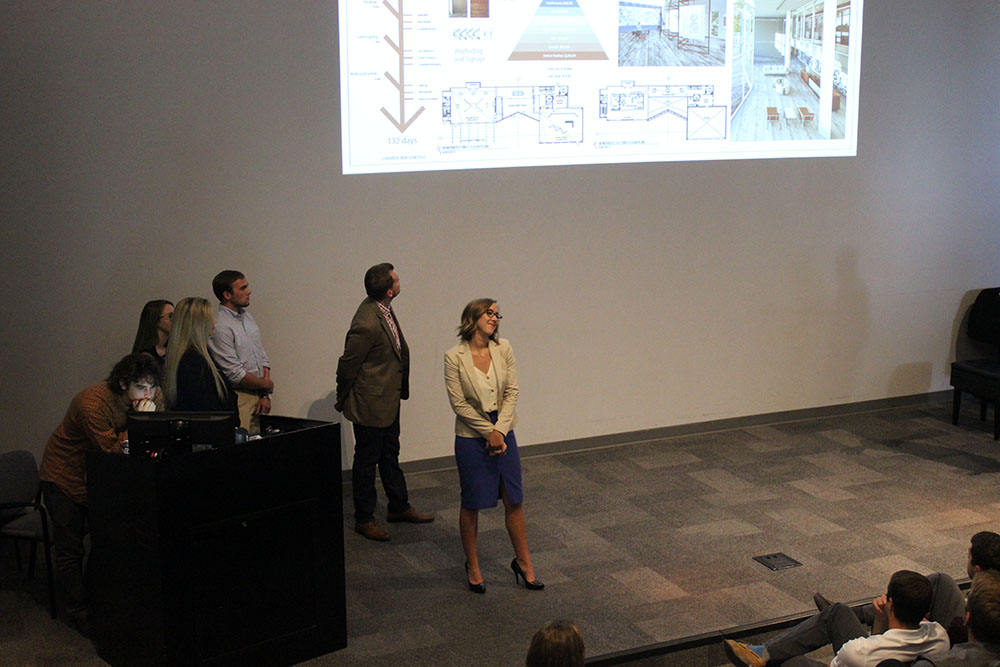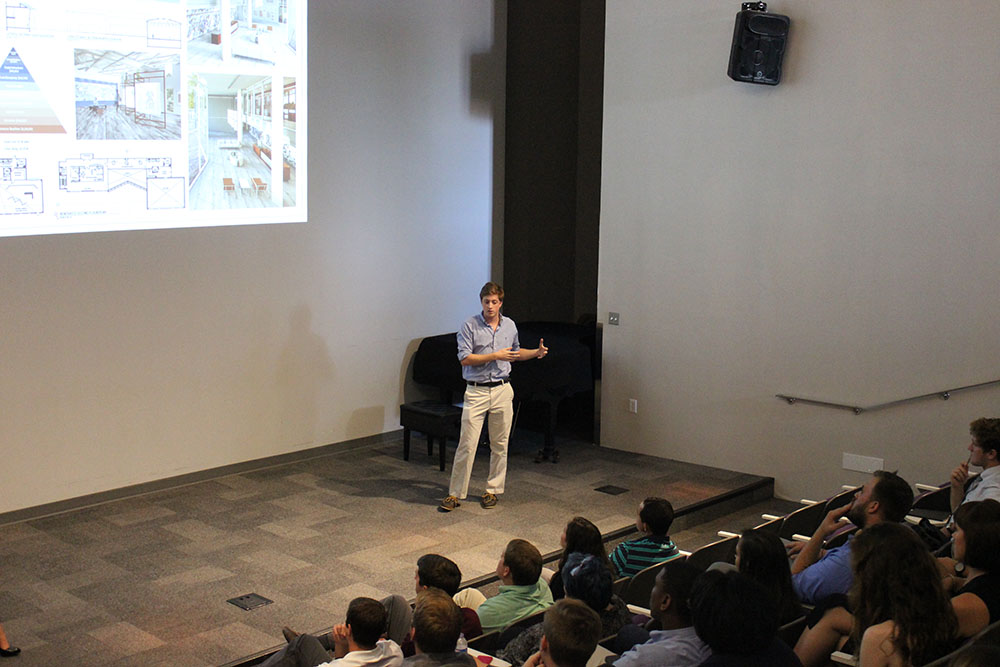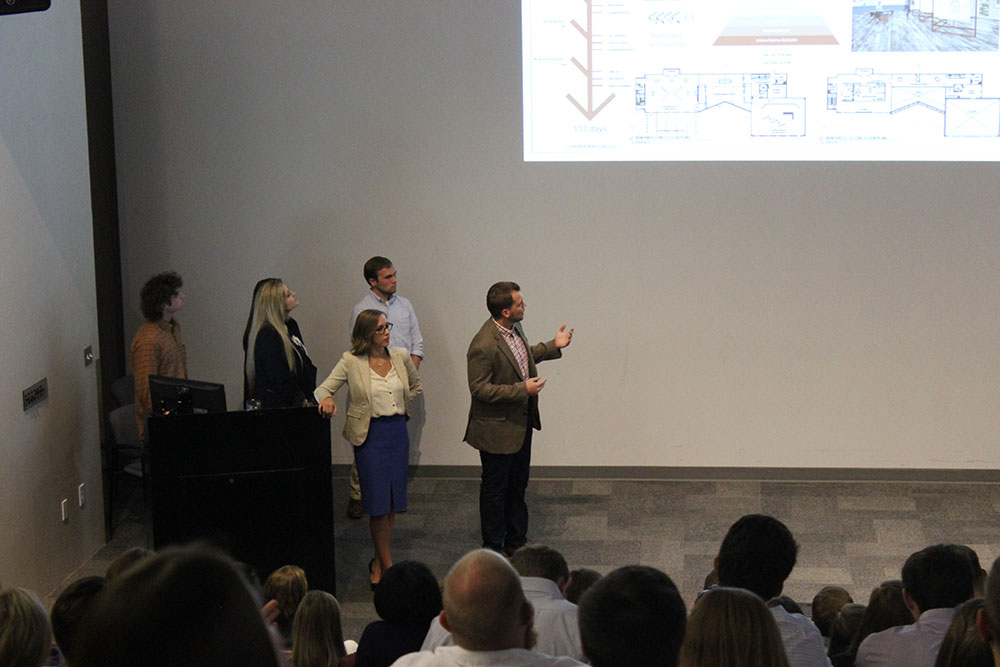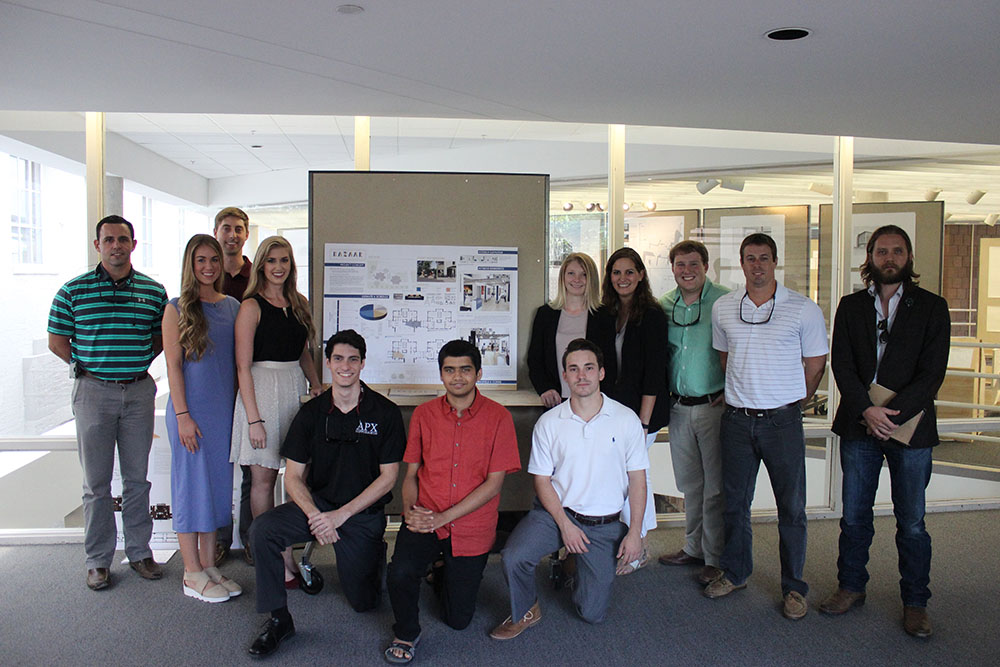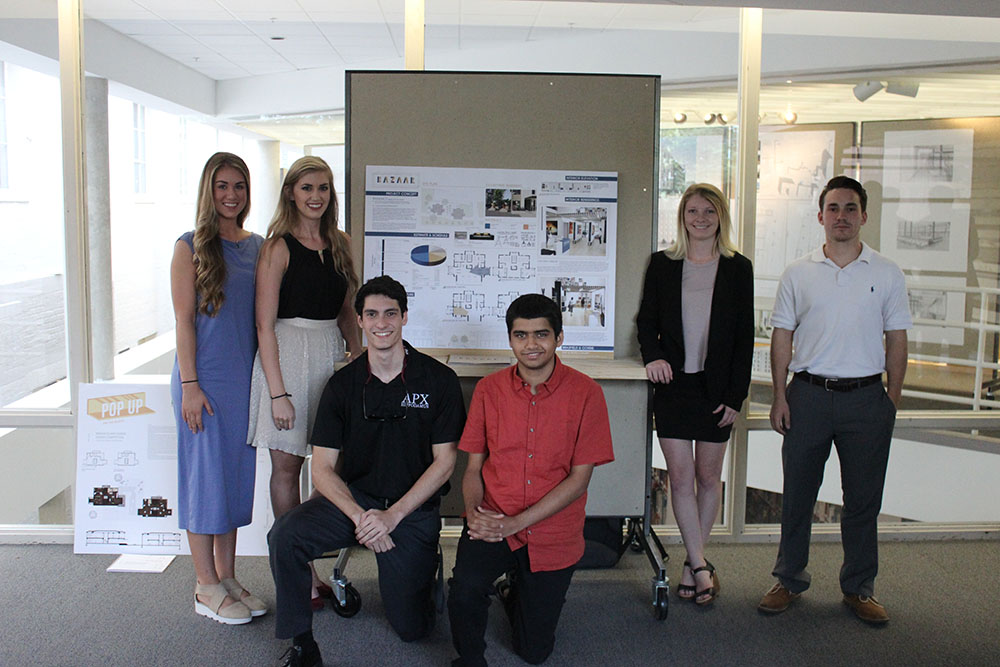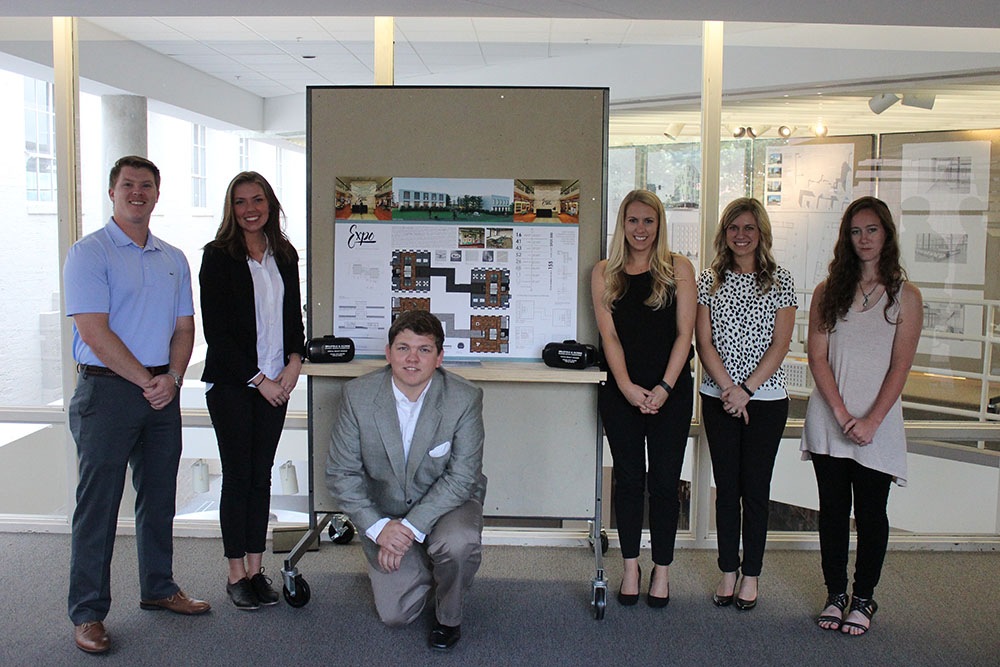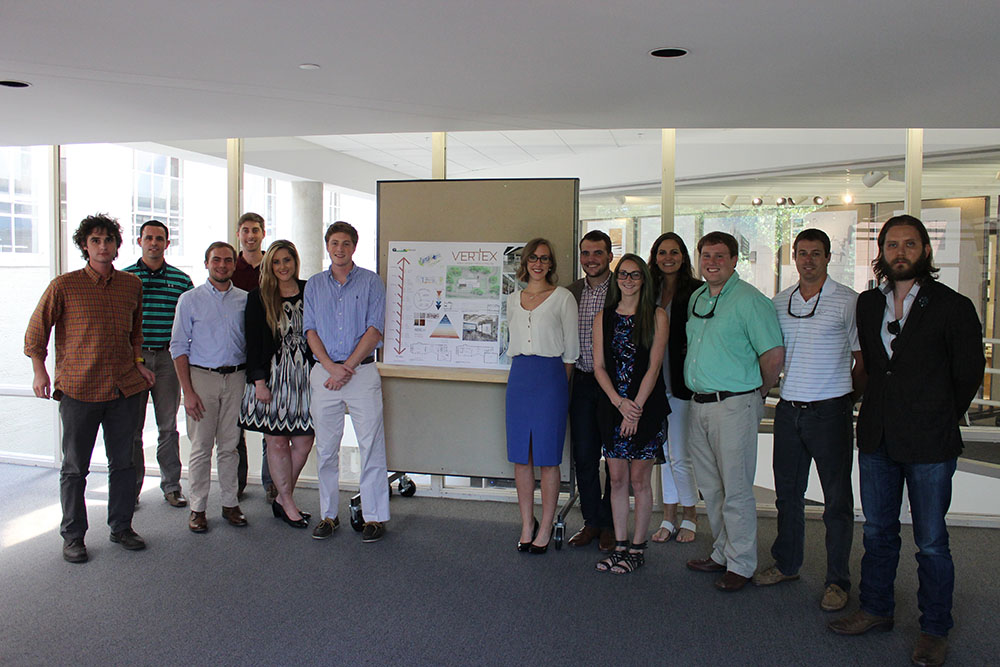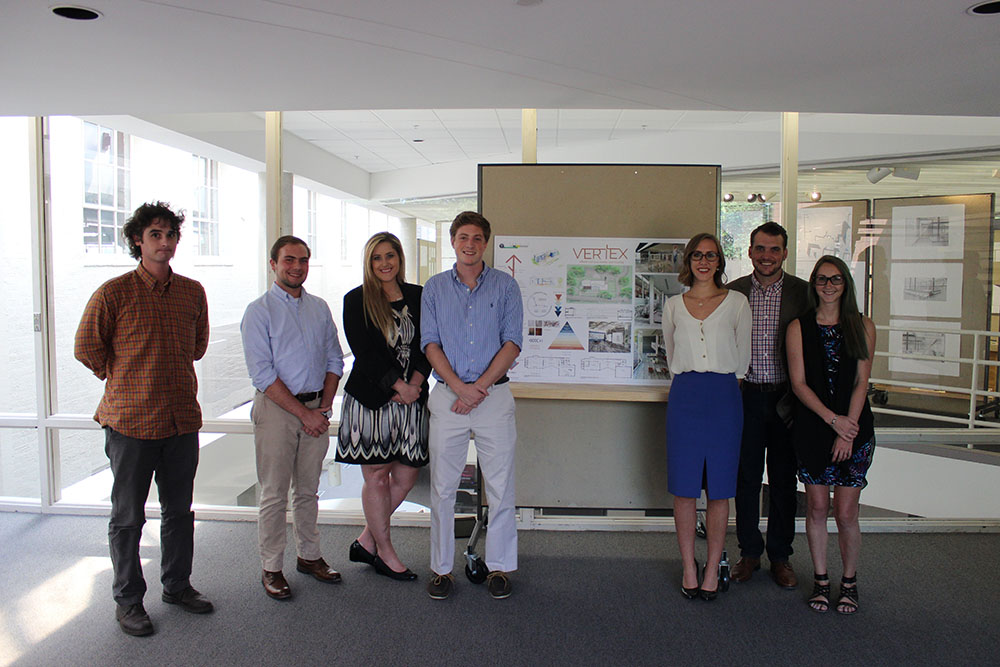 (Photos and story by Kelsey Brownlee)
Students in the College of Architecture, Art and Design participate in the Brasfield & Gorrie Student Design Competition every year at Mississippi State University. The interdisciplinary design competition includes teams of students from each department in college (architecture, art, interior design and building construction science).
The goal is to expose students to an interdisciplinary project delivery system to facilitate the design of a structure that incorporates sustainability, innovation and LEED construction principles. It is the goal of the competition to overcome preconceived ideas of the roles traditionally assumed by the various disciplines in the college. Teams will implement into their design solutions current issues that are impacting the design and construction industry.
Student teams work on the project the first two weeks of the fall semester. This year's presentations were held on Wed., Aug. 31.
For this year's competition, students were challenged to design and create a renovation and construction plan for two existing buildings, as well as a means of connecting the buildings, for the tenancy of the pop-up retail space. Located on University Drive at the edge of the MSU campus, the existing buildings were constructed during the 1930s as part of the Public Works Administration and originally served as faculty housing.
Students were asked to
incorporate accessory spaces such as offices, a receiving area and a catering kitchen in addition to the retail and gallery spaces;
bring the buildings into compliance with current zoning and building codes;
design signage and wayfinding that will direct attention to the building from University Avenue; and
incorporate aspects of sustainability that would allow the project to be designated LEED certified.
First Place (tie):
Team Bazaar:
Annah Pennebaker, interior design
Nick Vezinaw, architecture
Omkar Prabhu, architecture
Lara Lynn Waddell, architecture
Tanner Wallace, building construction science
Sarah Prater, graphic design
Team Expo:
Catherine Conner, interior design
Katie Hughes, interior design
Cory Moxley, architecture
Claire Sims, architecture
Matt Bowen, building construction science
Morgan Donour, graphic design
Third Place:
Team Vertex:
Tori Reynolds, interior design
Ana Miller, interior design
Curtis Reed, architecture
Charles Barlow, architecture
Ben Webster, architecture
Davis Byrd, building construction science
Lauren Lewis, graphic design