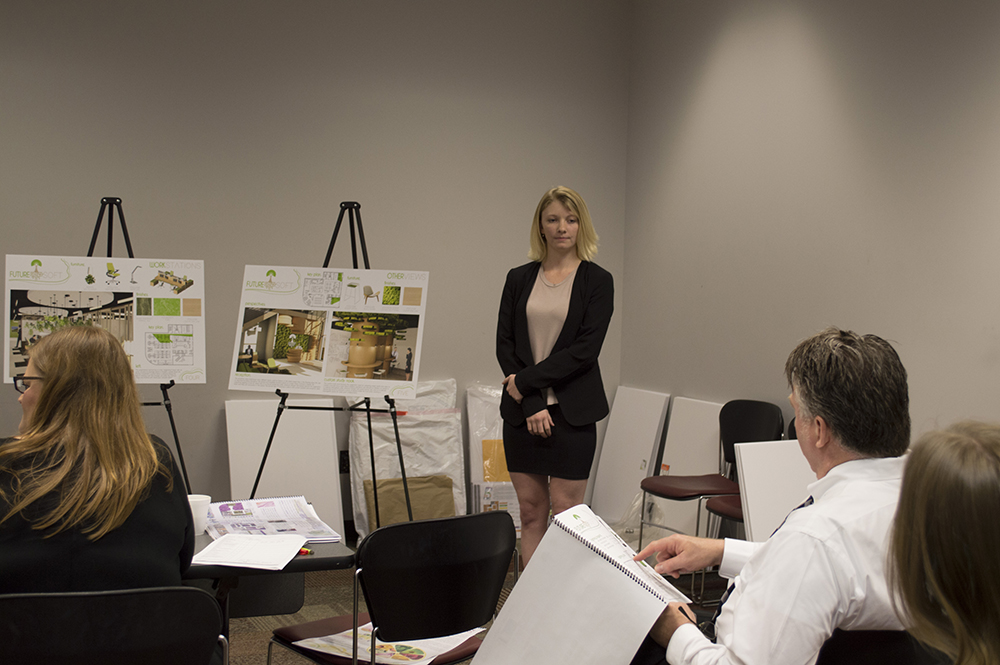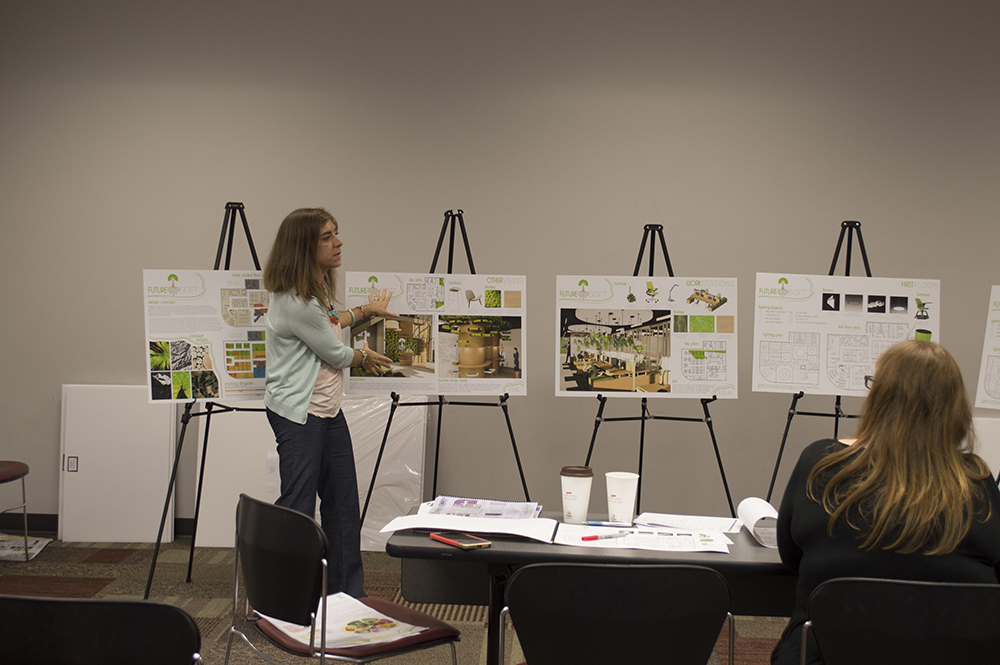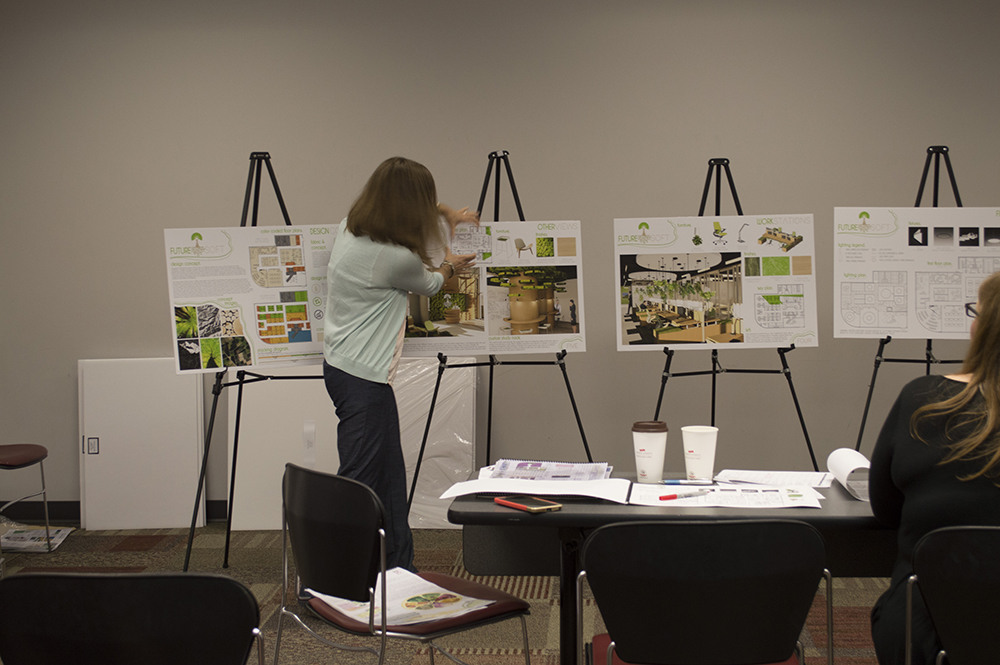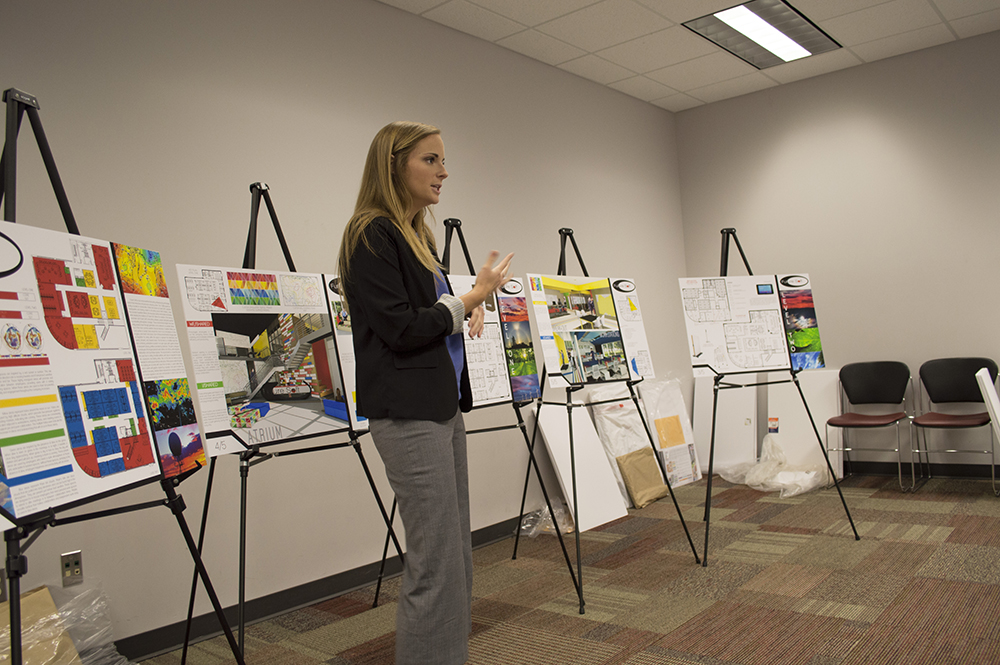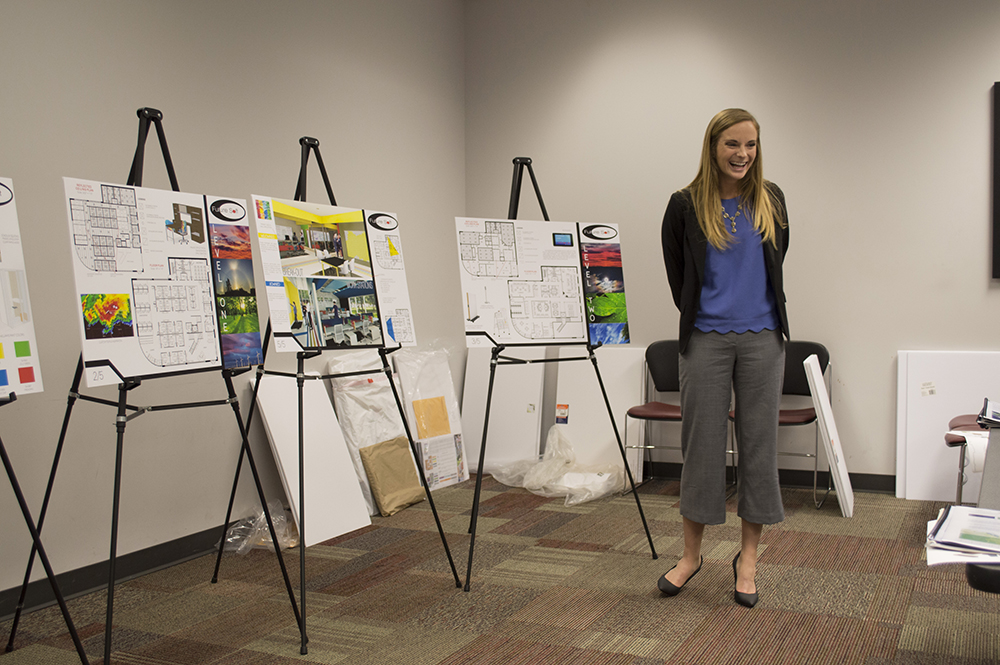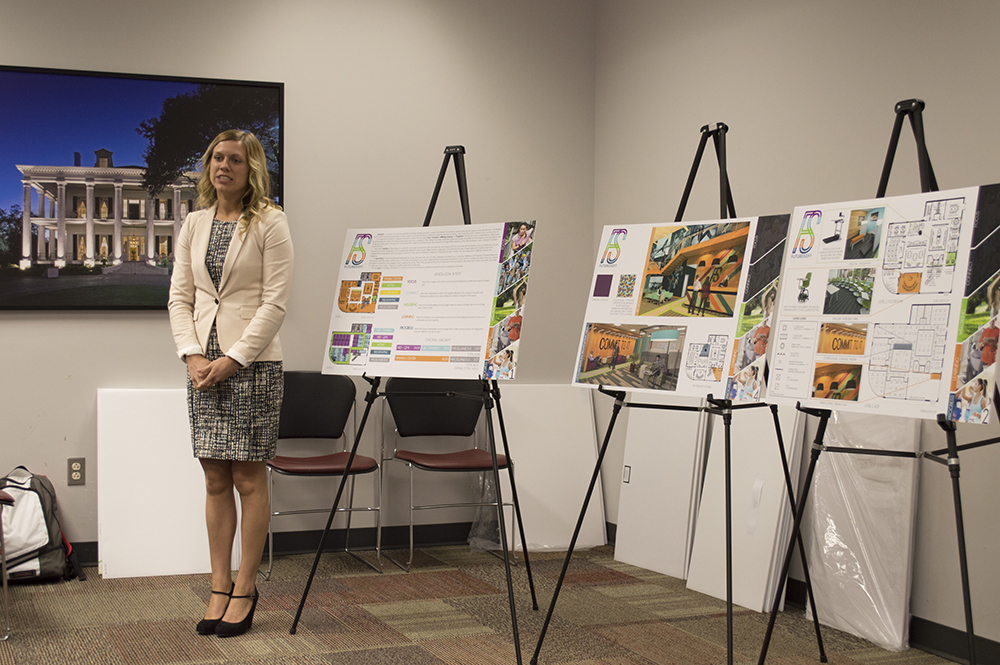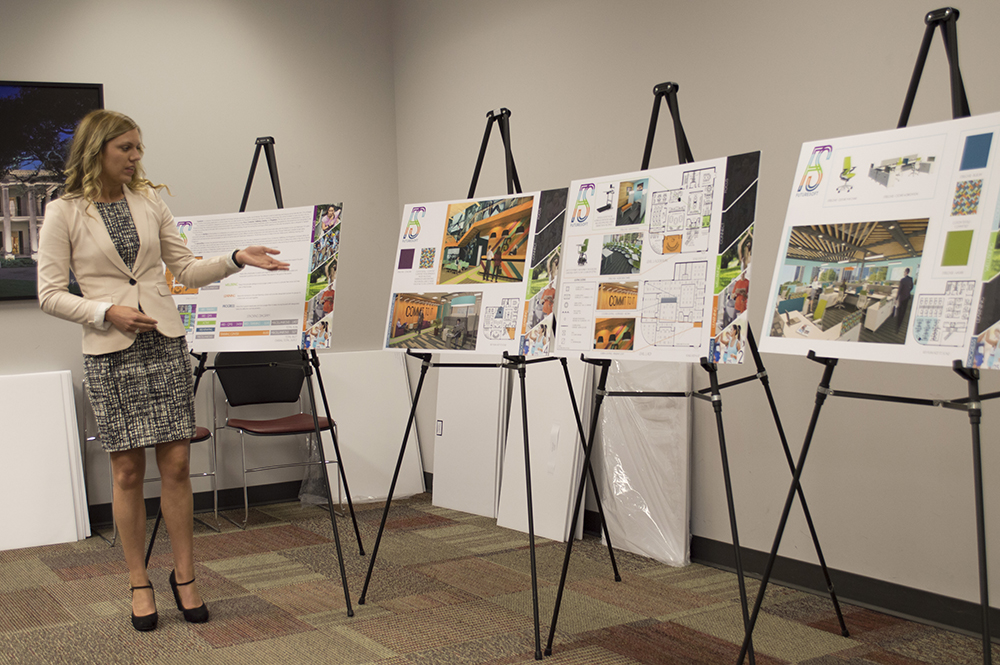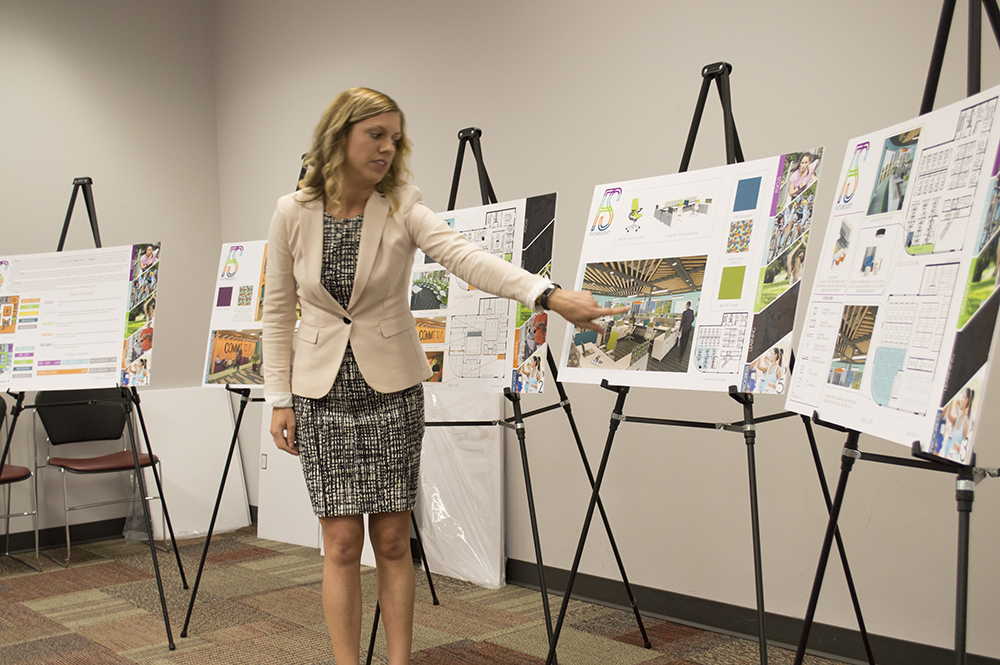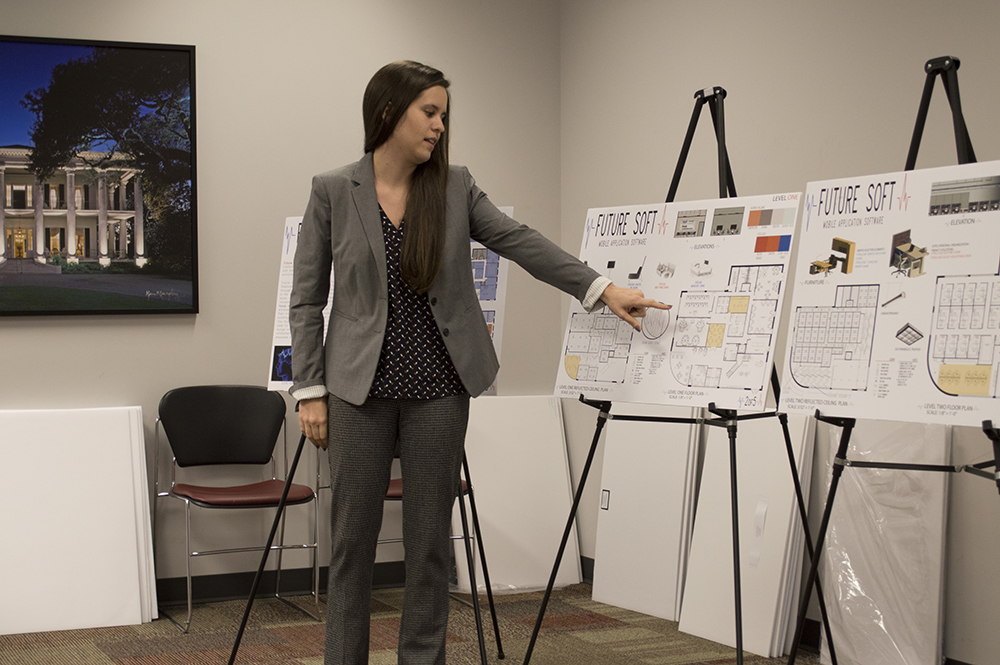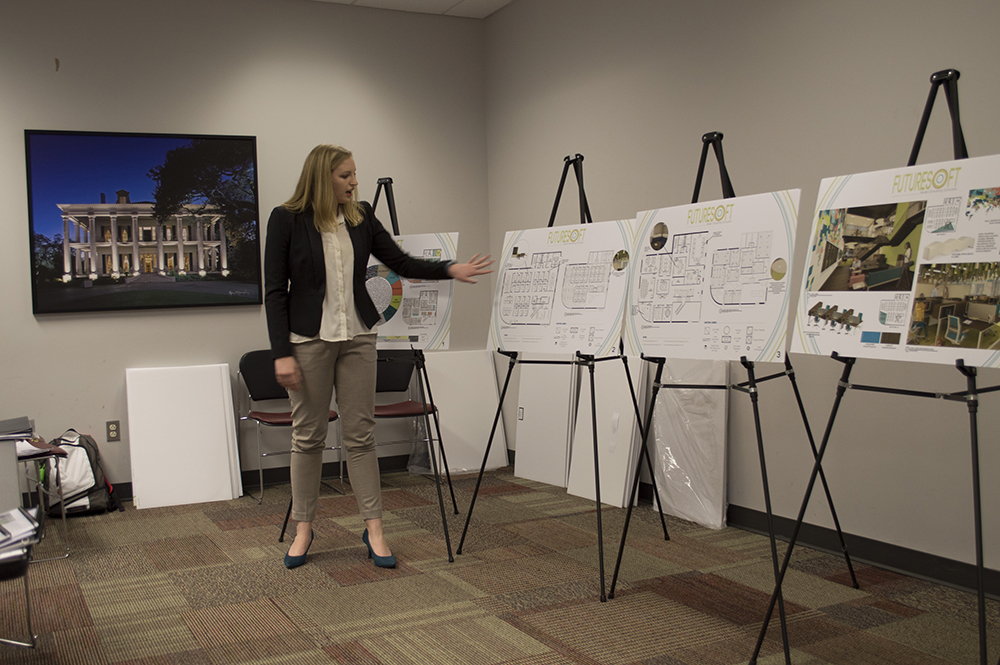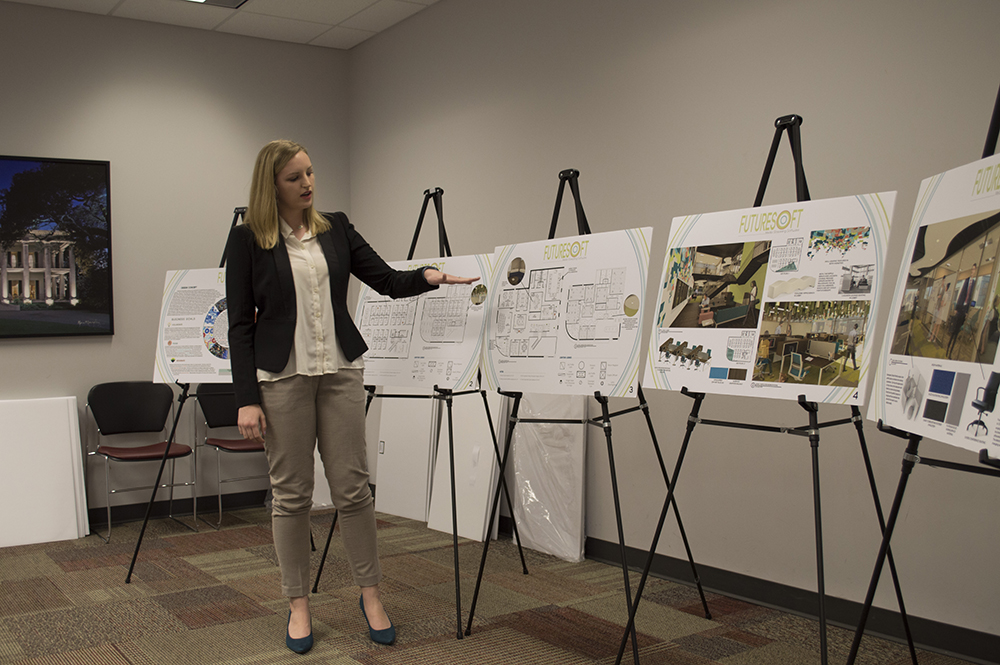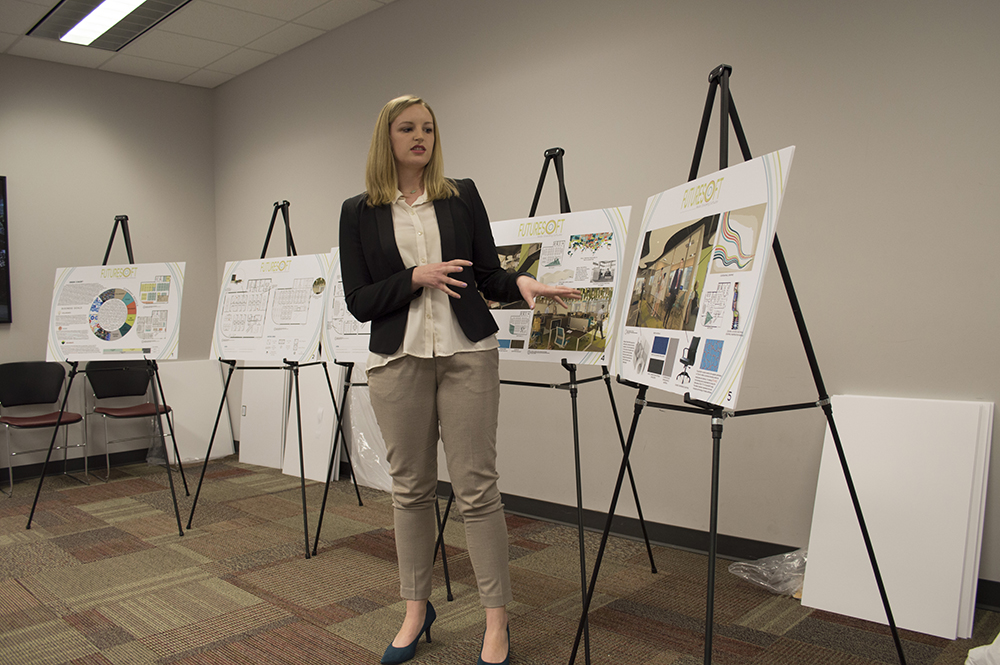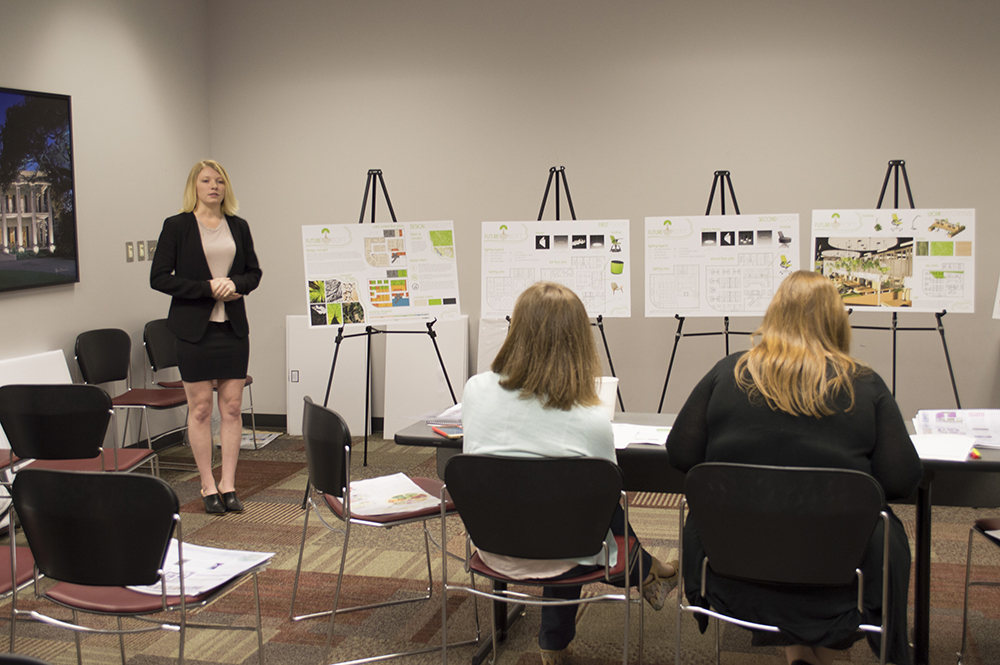 Interior Design students recently presented their Steelcase Competition projects.
This year's project was to design a 16,000 square foot corporate headquarters and training facility for the fictional company FutureSoft.  Each student was allowed to choose what kind of software their company produced to help them develop an appropriate design concept.
The goal of the project, sponsored by Barefield Workplace Solutions in Jackson, is to increase proficiency in planning and designing large-scale commercial interiors. This project focused on the specific issues of general office and training space types and on understanding systems furniture selection and specification. Students were guided through the project in Associate Professor Amy Crumpton's third-year studio course.
Student winners were selected by Emily Kimbrell, interior designer at Barefield Workplace Solutions in Jackson, and Ginger Huffman, RID, IIDA, interior designer for Office Interiors in Huntsville, Ala. Both are alumnae of the Mississippi State Interior Design Program. Additional reviewers included College of Architecture, Art and Design Dean Jim West and Associate Dean Greg Hall, Ph.D., and Director of the Interior Design Program Beth Miller.
2016 award winners: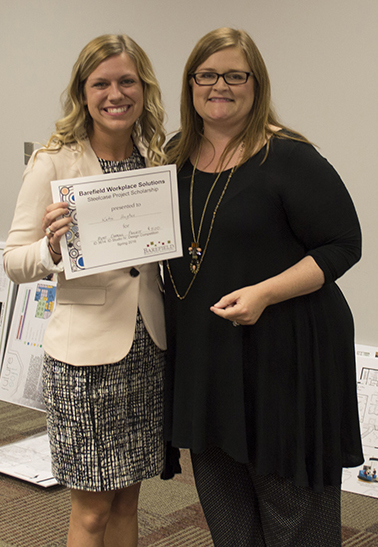 Best Overall Project: Katie Hughes ($500)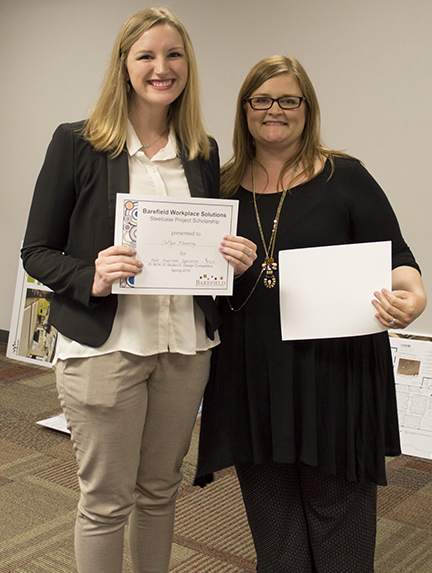 Best Use of Furniture: Caitlyn Fleming ($350)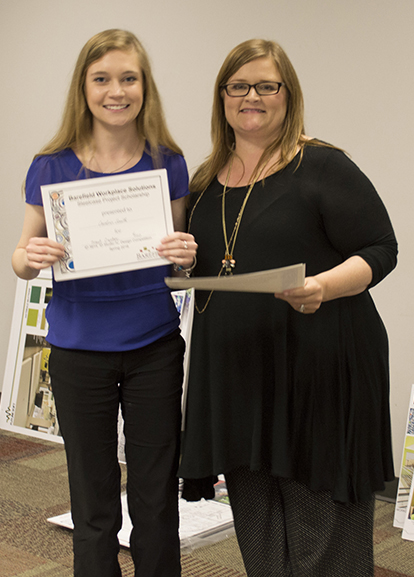 Most Creative: Caroline Smith ($150)
(Not pictured)
Honorable Mention: Concept Annah Pennebaker ($50)
Honorable Mention: Martina Walker ($50)
(Not pictured)
Honorable Mention (Professor's Choice) Amber Henry ($50)
Steelcase Competition 2016 First Place boards (Katie Hughes) by CAADatMSU