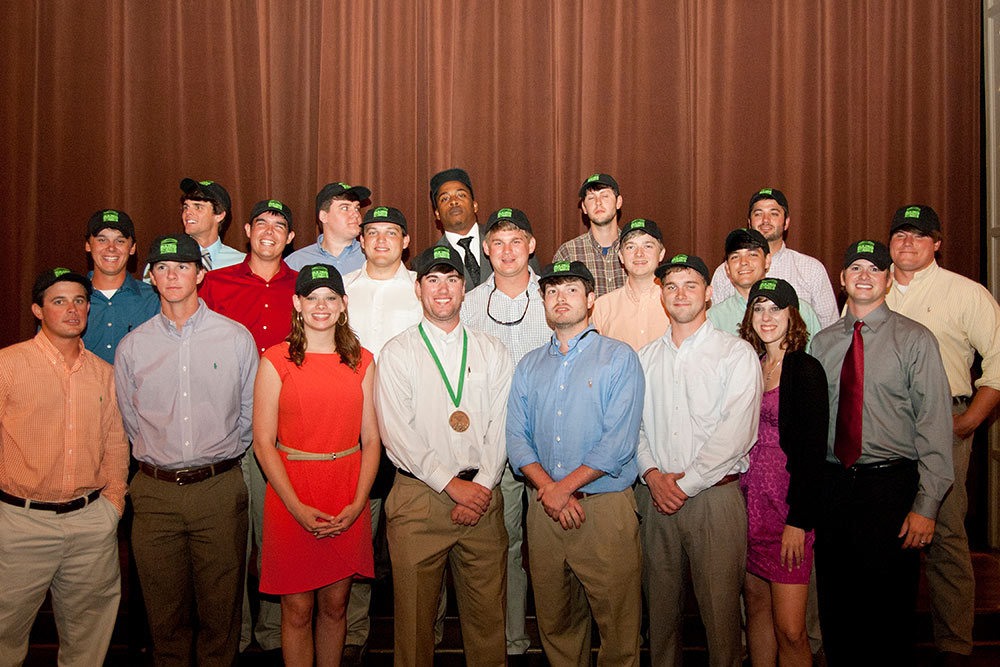 The Building Construction Science Program honored its second graduating class during the annual Awards & Recognition Banquet on Friday, May 11.
Members of the senior class and their parents were invited to attend the banquet at the Ritz Theater in West Point, where the Director's Medallion and Student of the Year awards were announced.
---
Class of 2012
James C. Arnold
Benjamin G. Bennett
Joshua A. Boyd
Abbey L. Burnett
Johnny Lee Crane, III
Steven R. Dobbs
Jeremy R. Doler
Jeremy G. Dunkerton
Matthew T. Dyer
Adam M. Fowler
Samuel D. Ginn
Jonathan M. Harrell
Michael J. Harris
Austin O. Holder
Jonathan M. Horton
Michael J. Kelley
Andrew C. Lewis
Brian D. Little
John T. Logan
Philip P. McManus
Mickey L. McReynolds
Ryan W. Monk
David B. Morrow
Jonathan M. Myrick
Jordan T. Perry,
Kaila M. Pope
Matthew W. Pringle
Christopher P. Ratzlaff
Wesley H. Rayner
Terrance O. Richardson
Justin K. Shorkley
Christopher E. Smith
Justin T. Smith
Michael H. Thomas
Trenton C. Walker
Michael D. Weldon
---
Students of the Year
Students earning the highest GPA from each class are recognized as Student of the Year in their class.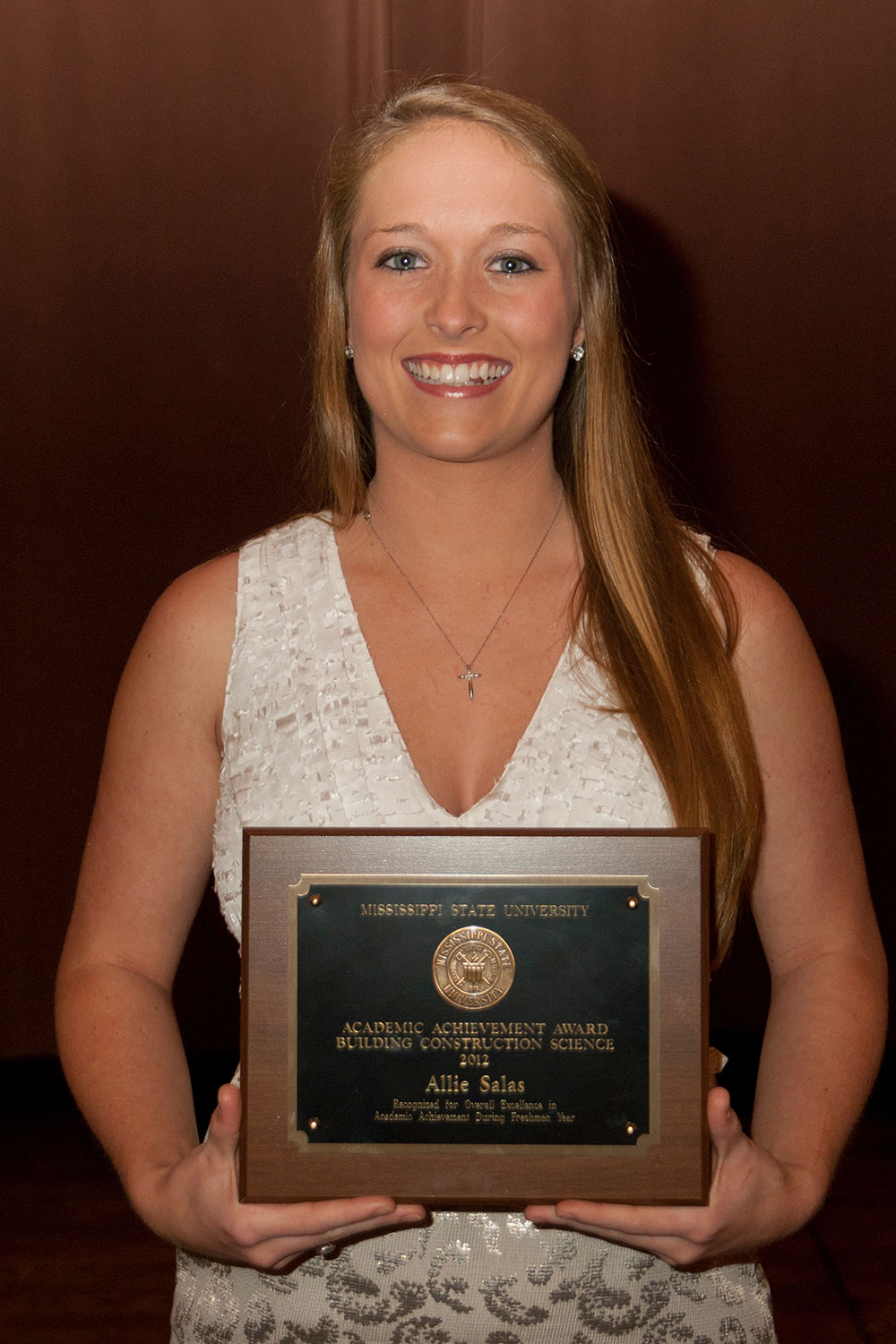 Allie Salas, freshman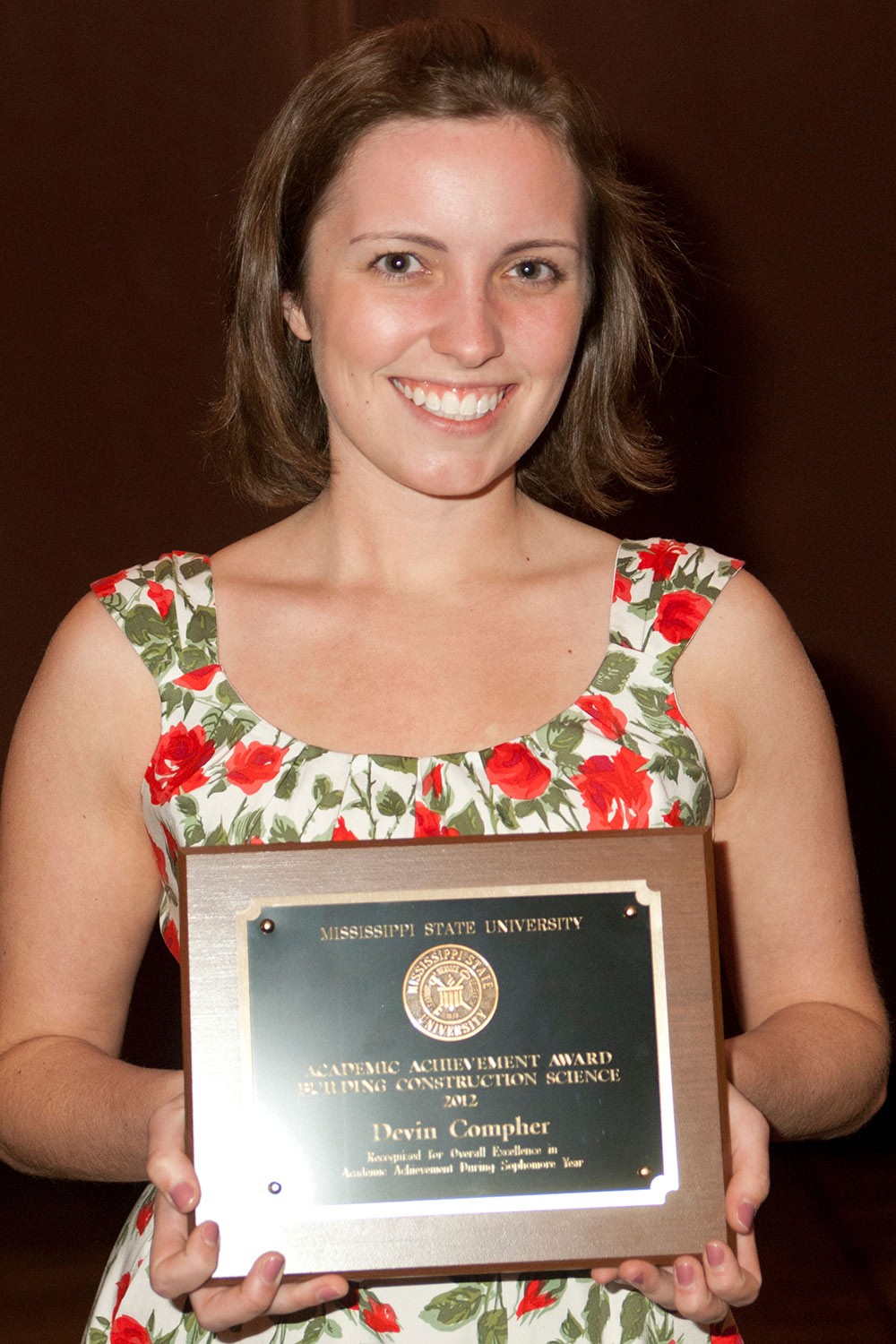 Devin Compher, sophomore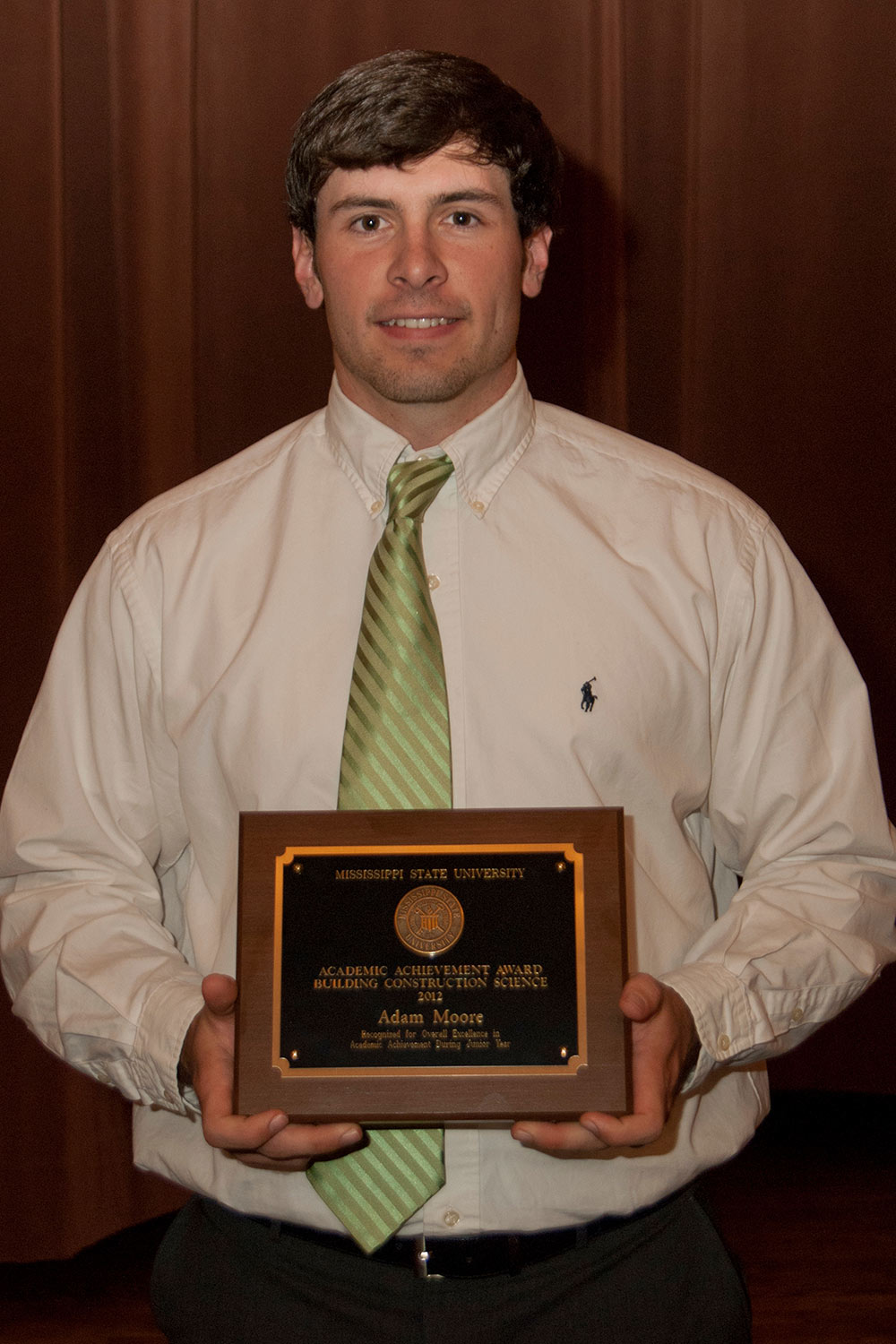 Adam Moore, junior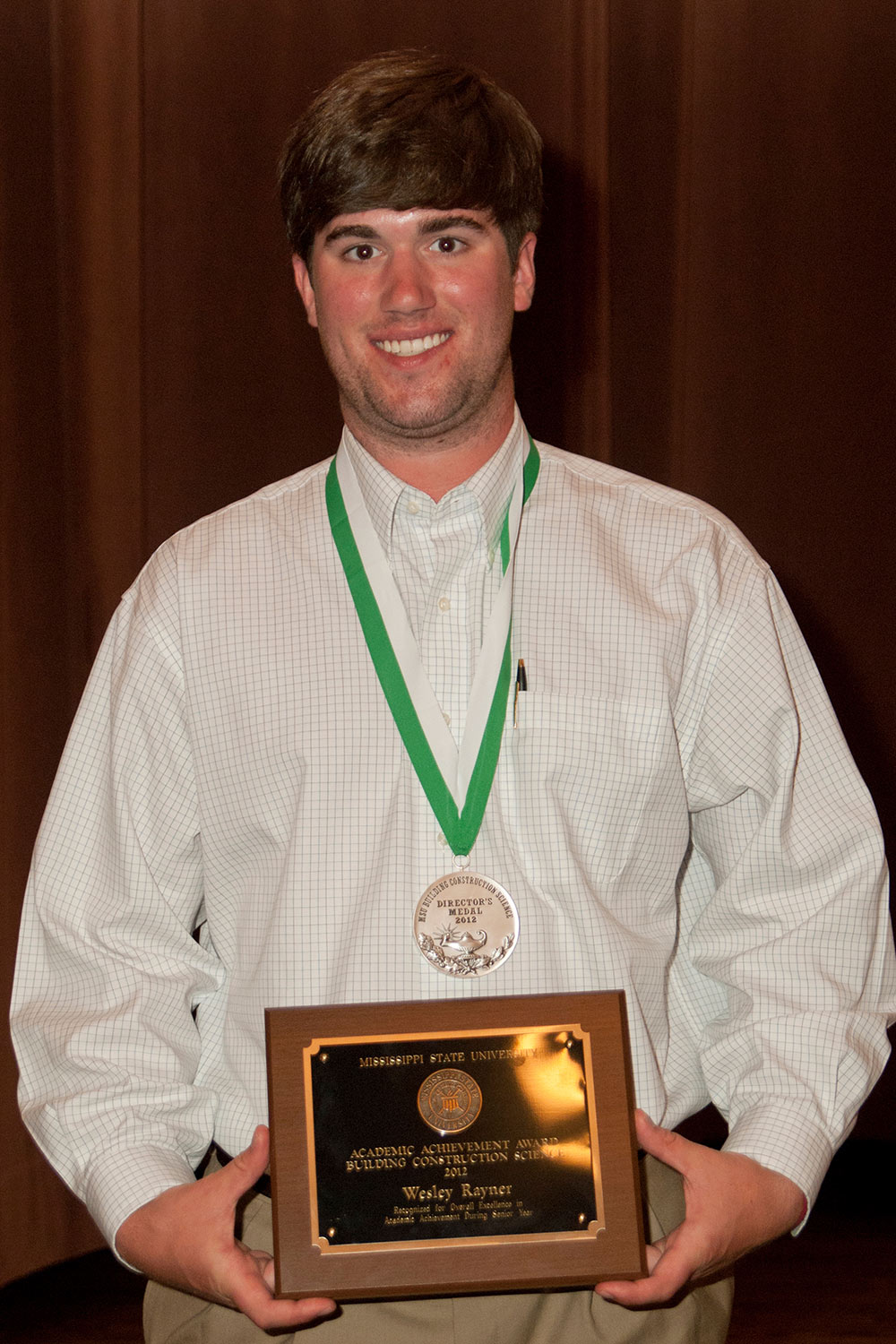 Wesley Rayner, senior
---
Director's Medallion
The Director's Medallion is awarded to a member of the senior class that has shown leadership, participation, performed well academically and developed as a professional during his or her time in BCS program.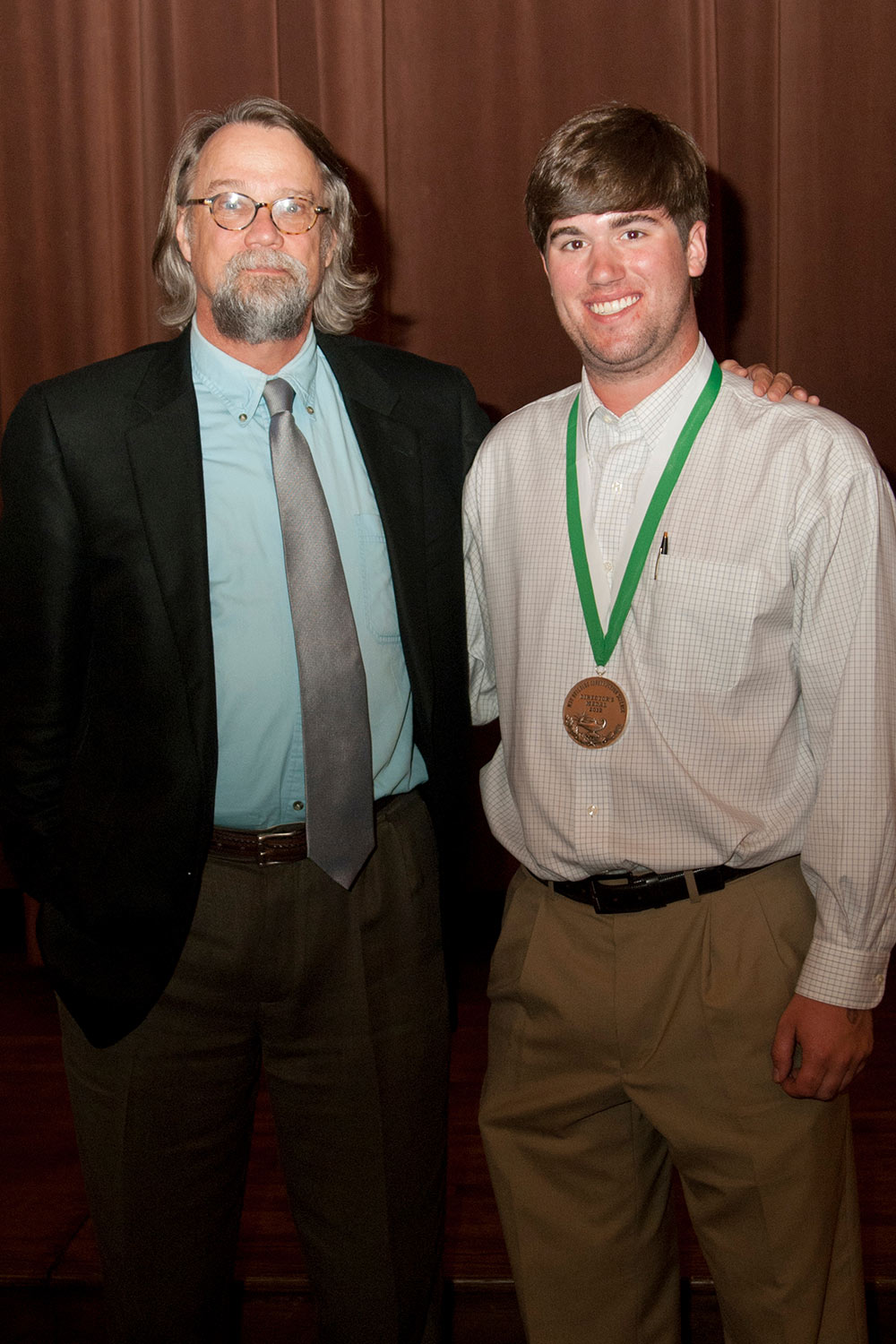 The 2012 Director's Medallion was awarded to Wesley Rayner. He was selected by the BCS faculty and director to receive this honor due to his dedication to the program, and he possessed all the characteristics valued by the program.
---
Congratulations to the BCS graduating class of 2012. We wish you great success in all your endeavors.