October 5, 2023
Location
Cullis Wade Depot Art Gallery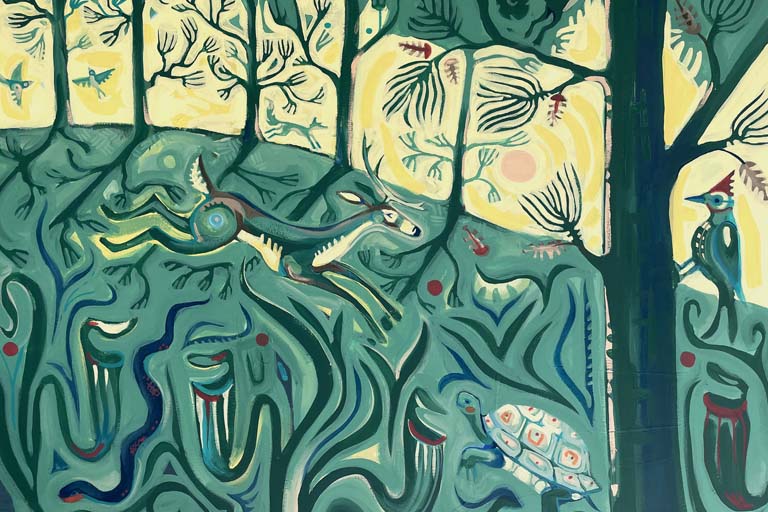 This Fall, the Department of Art is pleased to welcome back alumnus Adam Trest for a solo exhibition at Mississippi State University. From October 5th through November 11th, 2023, several works by Trest are on display in the Cullis Wade Depot Art Gallery. Works included in the exhibit come from his "Mississippi: Lost and Found" series. According to Trest, "It is a celebration of the story of Mississippi and the flora and fauna that make our state unique. Each painting represents a region of our state." Along with the "Lost and Found" paintings, visitors to the gallery will get to see the process of book illustration in a display of original sketches, watercolor illustrations, and publisher's proofs for The Lantern House. This endearing children's book, written by Erin Napier and illustrated by Adam Trest, spent three weeks on the New York Times bestseller list.
Adam Trest is giving a public talk about his artwork on Thursday, October 5th at 2:00pm in Giles Hall Harrison Auditorium. Later that day, from 5:00pm until 6:00pm, the public is invited to a free reception to view the exhibition and meet Adam Trest.
The Cullis Wade Depot Art Gallery is open to the public, Monday through Friday, 9:00am until 5:00pm. The gallery is located on MSU's main campus, on the second floor of the Cullis Wade Depot, next to Barnes in Noble Bookstore. For questions about this exhibit and gallery programming, email Lori Neuenfeldt, Gallery Director at lpn20@msstate.edu.
About the Artist: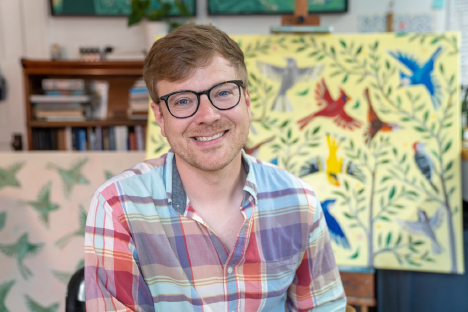 For over a decade, Adam Trest has worked as an artist in Laurel, Mississippi. He graduated from Mississippi State University in 2009 with a Bachelor of Fine Arts and has experience as a set designer, arts educator, product designer, and studio artist. His work has been featured on Hometown, HGTV, and in Garden&Gun and he recently completed exhibits at the Mississippi Arts and Entertainment Experience in Meridian, MS and Lauren Rogers Museum of Art, Laurel, MS. In October, Trest will serve as the keynote speaker for the Mississippi Art Commission's State Arts Conference in Jackson, MS. Trest's work can be found everywhere from Laurel's South Central Regional Medical Center to the homes of collectors all across the United States. He sells both prints and originals and remains resolute in the belief that good art is both inspiring and accessible. Today, he is represented by the Caron Gallery, a collective of Mississippi visual artists. To find out more about Adam Trest, visit adamtrest.com.