January 31, 2022
Location
Cullis Wade Depot Art Gallery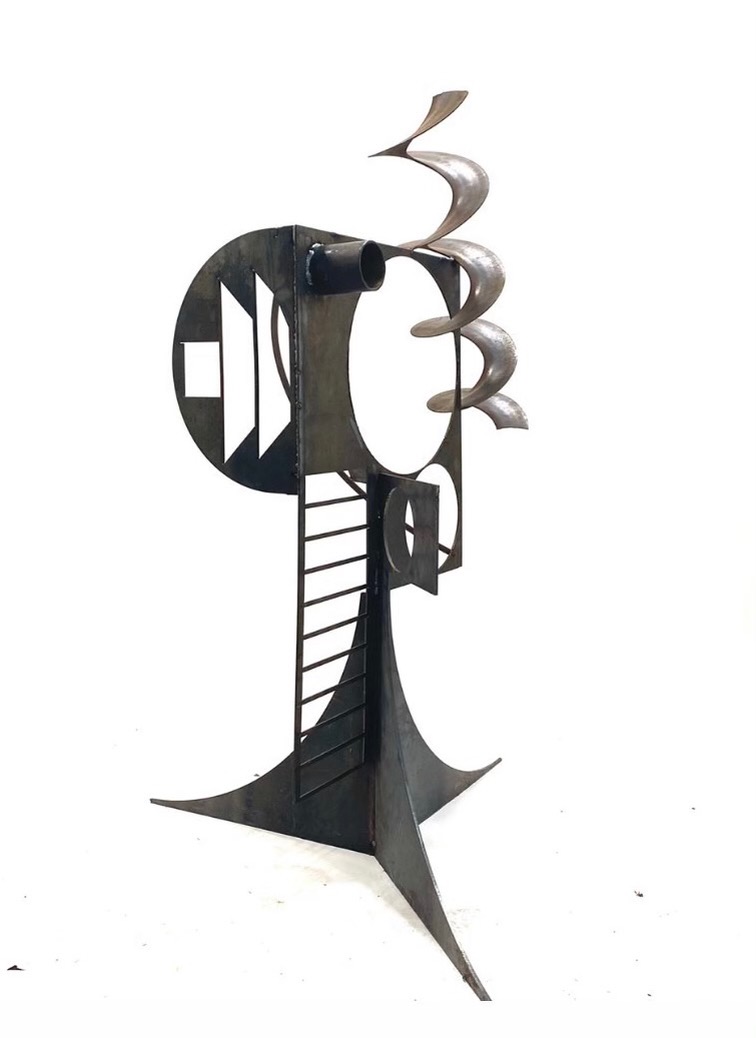 Piecing it Together is an exhibition of sculpture by Mississippi artist Earl Dismuke. On display January 31 through March 11, 2022 in the Cullis Wade Depot Art Gallery, the show features a variety of pieces from Dismuke's two most current bodies of work. One is primarily made of found objects and focuses on storytelling. The other is more formal, concentrating on form and negative space. Included in the exhibit are a selection of Dismuke's large scale works made of fabricated steel.
According to Dismuke, "My compositions are influenced by things I am experiencing in my current season of life, such as goals, relationships, joys, fears, family, and faith. My work tells my story, but I like to leave enough ambiguity in the work that the audience can make their own interpretations. By inviting the viewer to interpret what the work means or what the artist was thinking, the viewer is forced to bring something of themselves into the work. I believe this binds the artist and the viewer."
Dismuke's interest in art began at an early age. He was always creating, searching for new things and ways to entertain himself. He later attended the University of Mississippi, earning a Bachelor of Fine Arts Degree in Sculpture. On a trip to Chicago, Illinois he was inspired by the public art placed around the city. "Growing up in rural Mississippi, I had never been exposed to public art on that scale. I returned home inspired to transform my home state of Mississippi into an art destination." From that inspiration, Dismuke co-founded the Yokna Sculpture Trail, a bi-annual rotating outdoor sculpture exhibition of 18-20 large scale pieces of work from artists all over the nation.
Dismuke's work has been included in several international and national exhibitions, including the Poydras Corridor Sculpture Exhibition, New Orleans, LA, The Walter Anderson Museum, Ocean Springs, MS, The Mississippi Museum of Art, Jackson, MS, Scope Basel in Basel, Switzerland, Lima, Peru, several gallery and museum shows, and private collections.
The Cullis Wade Depot Art Gallery is located on the second floor of the Cullis Wade Depot next to Barnes and Noble Bookstore on MSU's main campus. Hours of operation are Mondays–Fridays, 9:00 a.m.–5:00 p.m., closed university holidays.
This exhibition and its programming are made possible in part from a community grant awarded by the Starkville Area Arts Council and sponsorship from the Starkville Visitors & Convention Council. Thank you!