August 22, 2022
Location
Cullis Wade Depot Art Gallery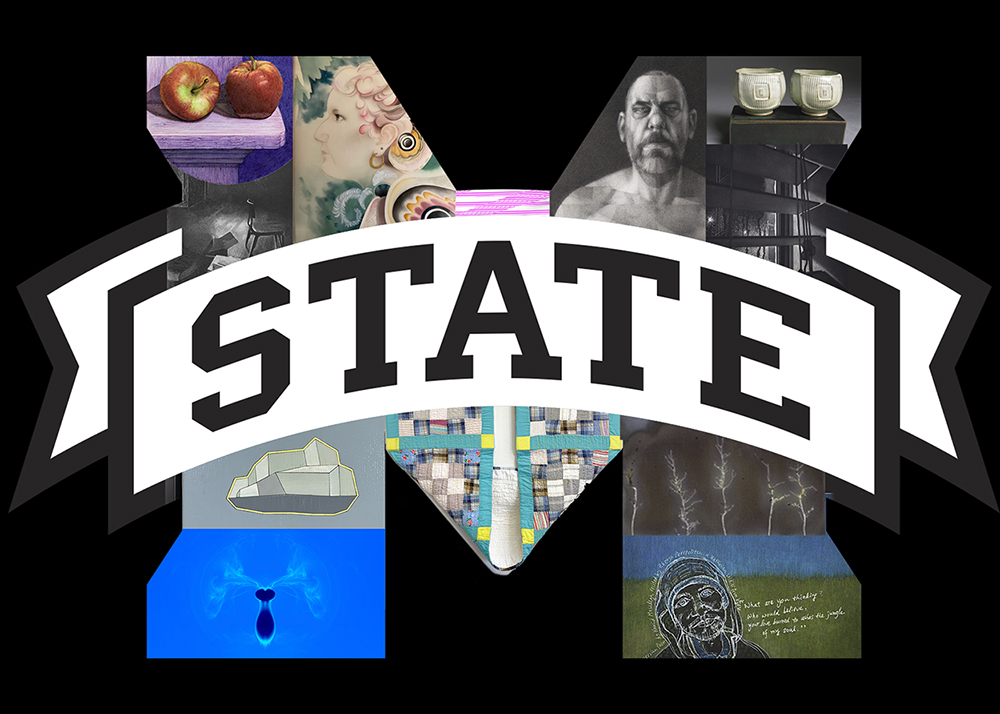 The Bi-Annual Department of Art Faculty Exhibition is back!
Open August 22 through September 16, 2022 in the Cullis Wade Depot Art Gallery on MSU's main campus is a display of recent work by Department of Art faculty and staff. This year, visitors to the gallery will see work by 20 different artists and a variety of mediums including ceramics, drawing, fiber, painting, photography, sculpture, and video.
A public reception is scheduled for Thursday, August 25, 5:00 p.m. to 6:00 p.m. The exhibition is free and open to the public Mondays through Fridays, 9:00 a.m. until 5:00 p.m. daily.
Featured Artists:
Alex Bostic