March 10, 2022
Location
Visual Arts Center Gallery, 808 University Drive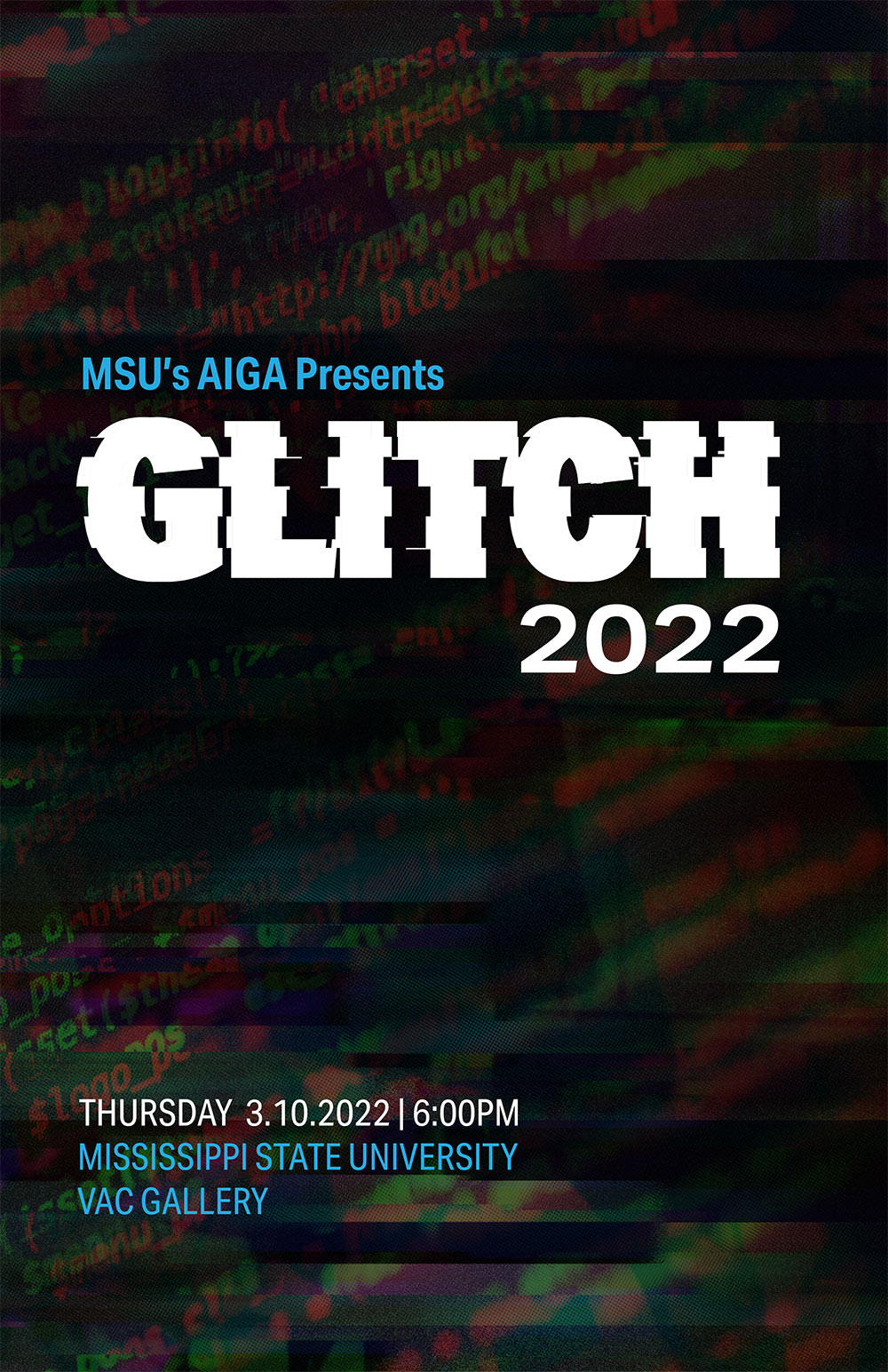 Born through the power of a mishap, an unavoidable accident, a glitch will somehow almost always produce our best work. When you are forced to take a step back and reevaluate, you gain a new perspective. GLITCH celebrates that. 
GLITCH is an exhibition of design work, glitchy or not, selected by a jury of professional designers. Designs categories include:
Branding/Packaging (including logos, visual identity systems, branding collateral, brand guides/brand, brand videos, product shots, dielines, etc.) 
Book/Publication Design (including book covers, magazine spreads, etc.)
Advertising (including single print ads and multimedia campaigns containing print, billboards, commercials/video campaigns, social media ads, guerrilla ads, etc.)
Illustration (single entry or campaigns including digital, painting, photo composites, concept drawings, stand-alone illustrations, illustrated posters, etc.) 
Typography (including typeface design, hand lettering, type posters, experimental type, etc.) 
Interactive (including multimedia pieces such as websites, app design, interactive videos, etc.) 
MSU AIGA will host a reception to mark the opening of a gallery showing to honor all of our GLITCH winners. We'll exhibit the single Best in Show piece, the Best in Category pieces, and all honorable mentions in each category. Join us for a fun evening featuring light refreshments and great work.
The reception will be held on Thurs., March 10, at 6 p.m.
Visual Arts Center Gallery, 808 University Drive