March 19, 2022
Location
Starkville - Main Street and University Drive
The Department of Art in collaboration with the City of Starkville introduces the first-ever outdoor public sculpture exhibition in the City of Starkville.
Residents and visitors to Starkville can see four works by Mississippi artist Earl Dismuke at the following locations around town: the Main Street roundabout outside City Hall, the outdoor plaza at the MSU Innovation Hub, Fire Station Park, and in the Cotton District.
The outdoor public sculpture program was organized by the Department of Art Galleries and the City of Starkville with generous support from the Starkville Area Arts Council (SAAC), and the Starkville Visitors and Convention Council (VCC).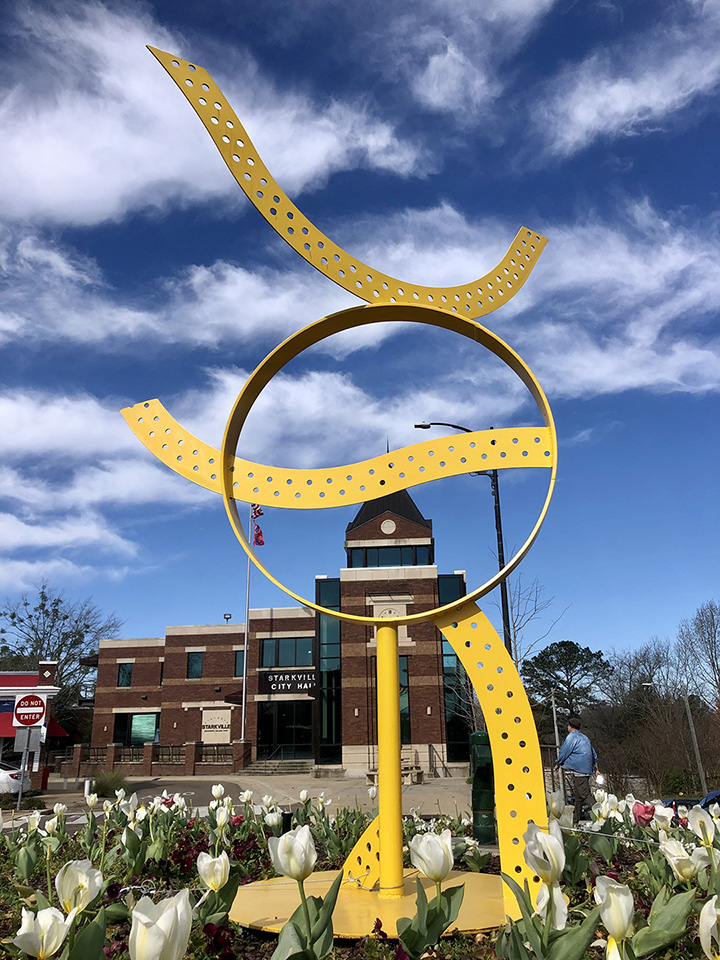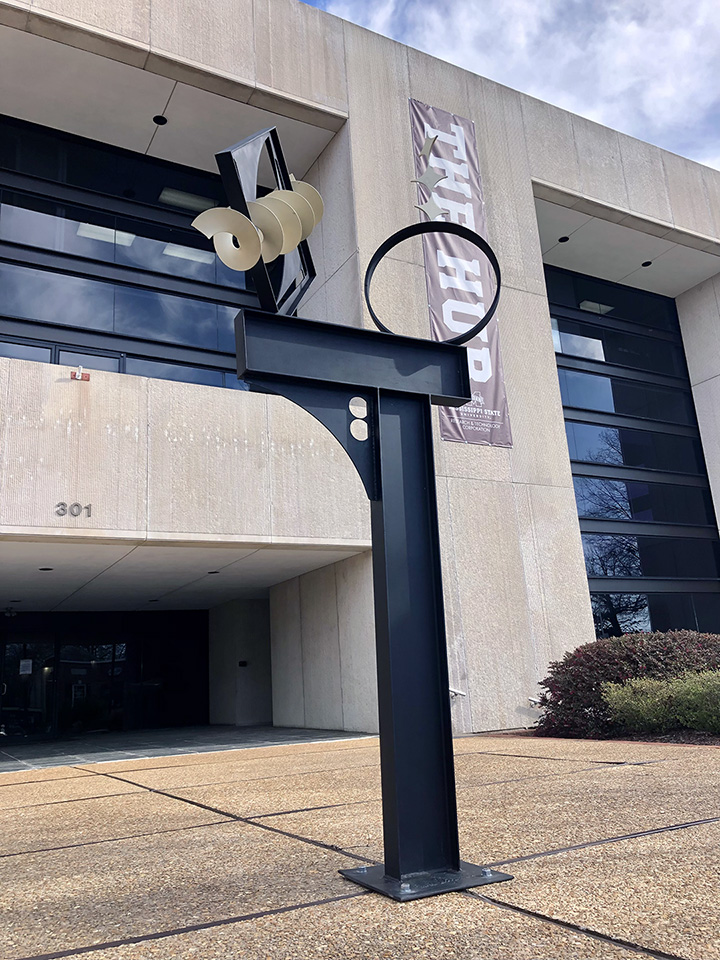 www.caad.msstate.edu/files/inline-images/Stand%20Tall_0.jpg" />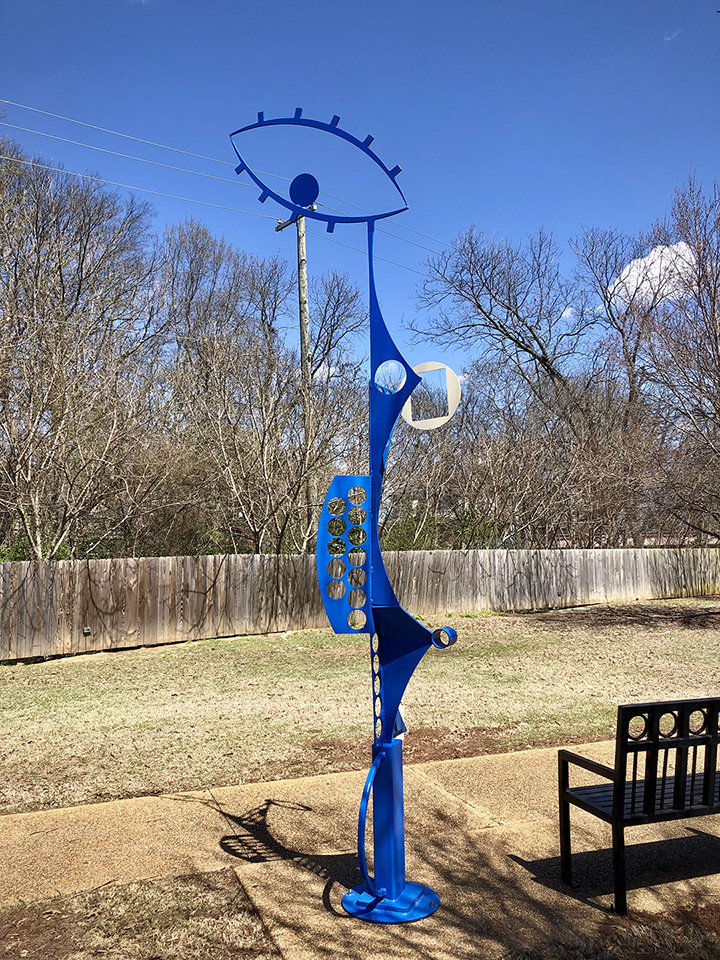 www.caad.msstate.edu/files/inline-images/Big%20Dreamer_1.jpg" />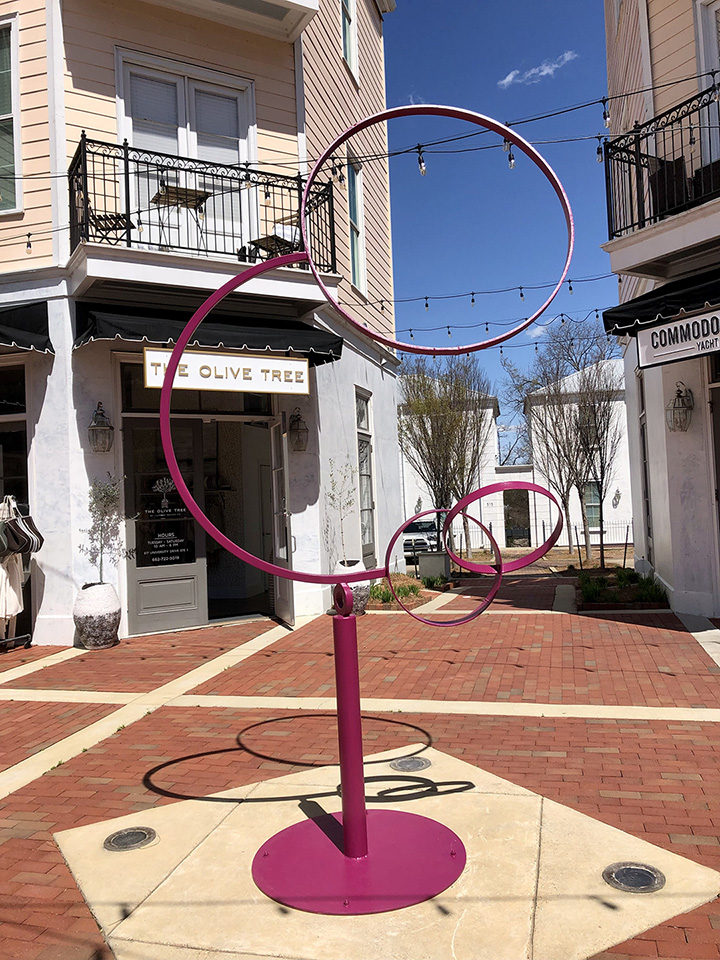 www.caad.msstate.edu/files/inline-images/Molly%20Ringwald_1.jpg" />
According to Dismuke, "My compositions are influenced by things I am experiencing in my current season of life, such as goals, relationships, joys, fears, family, and faith. My work tells my story, but I like to leave enough ambiguity in the work that the audience can make their own interpretations. By inviting the viewer to interpret what the work means or what the artist was thinking, the viewer is forced to bring something of themselves into the work. I believe this binds the artist and the viewer."
Dismuke's interest in art began at an early age. He was always creating, searching for new things and ways to entertain himself. He later attended the University of Mississippi, earning a Bachelor of Fine Arts Degree in Sculpture. On a trip to Chicago, Illinois he was inspired by the public art placed around the city. "Growing up in rural Mississippi, I had never been exposed to public art on that scale. I returned home inspired to transform my home state of Mississippi into an art destination." From that inspiration, Dismuke co-founded the Yonka Sculpture Trail, a bi-annual rotating outdoor sculpture exhibition of 18-20 large scale pieces of work from artists all over the nation.
Dismuke's work has been included in several international and national exhibitions, including the Poydras Corridor Sculpture Exhibition, New Orleans, LA, The Walter Anderson Museum, Ocean Springs, MS, The Mississippi Museum of Art, Jackson, MS, Scope Basel in Basel, Switzerland, Lima, Peru, and most recently the Cullis Wade Depot Art Gallery at Mississippi State University.