November 18, 2021
Location
Cullis Wade Depot Art Gallery and Online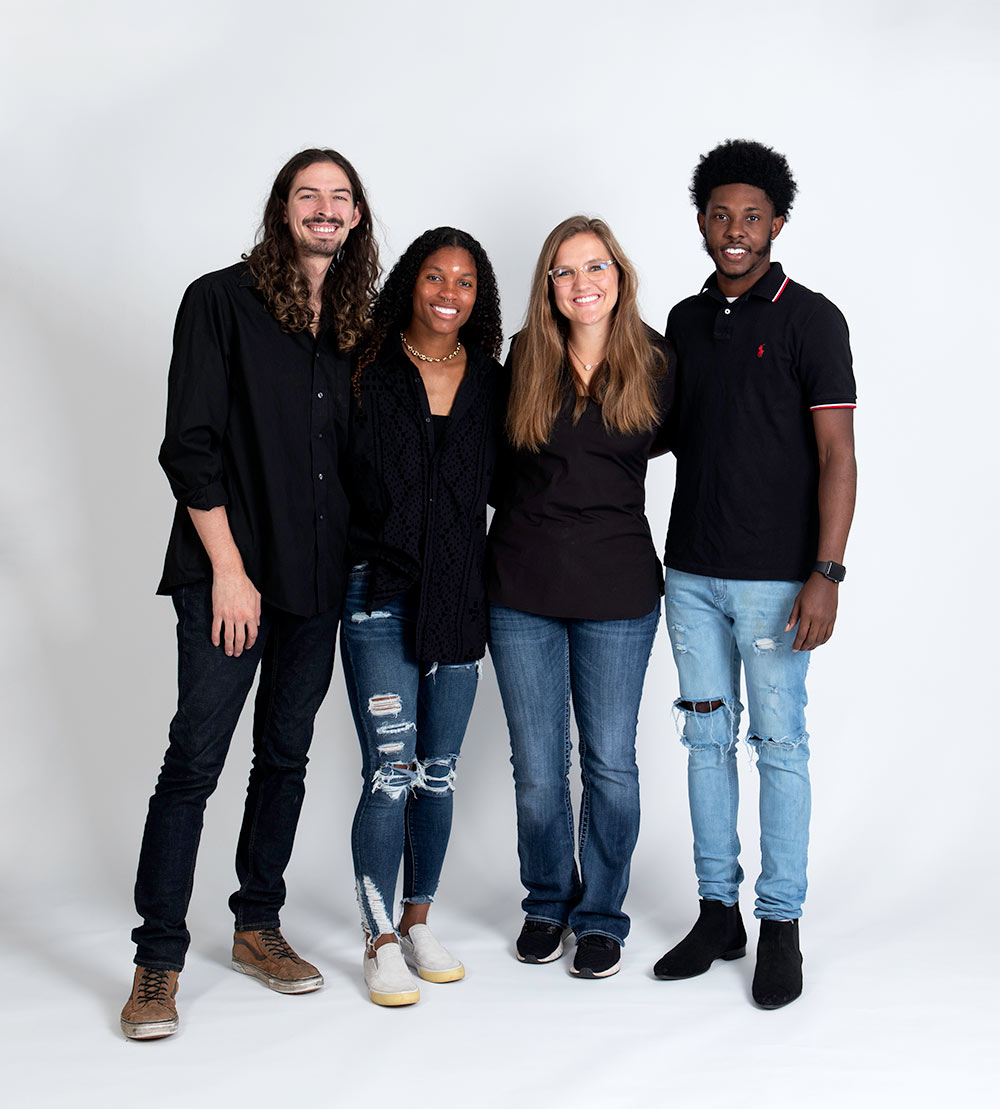 The Department of Art senior thesis exhibition for the photography concentration will be held in the Cullis Wade Depot Art Gallery, located on the second floor of the Cullis Wade Depot Welcome Center, from Nov. 18-23. A public reception will be held on Nov. 18 from 5-6 p.m. at the gallery.
Seniors in the exhibition include:
Sloane Bush
Sloane D. Bush is from Edwards, Mississippi, and is the daughter of Andrew and Shannon Bush.
"Post-Traumatic Stress Disorder (PTSD) is a life-altering disorder, not a life-ending one."  
---
Bryce Camp
Bryce R. Camp is from Amory, Mississippi, and is the son of Bryan and Michelle Camp.
"Death can come in an instant, and how people react can be beautiful. In my series, I would like people to slow down and think of how the objects left by people represent a whole life and not just a cross on the side of the road." 
---
Hailey Farrington-Bentil
Hailey P. Farrington-Bentil is from Milwaukee, Wisconsin, and is the daughter of Robert Bentil and Charonda Farrington.
"My fine art photography is to help people re-evaluate how they perceive their body and the bodies around them before judging. We are as beautiful in creation as the flowers that grow in your garden. Just as we wouldn't criticize, judge, and compare the trees and flowers outside, let us not criticize, judge, and compare our bodies to the ones next to them. Let us be unique and beautiful in creation."  
View Hailey Farrington-Bentil's work.
---
Kyler Moore
Kyler L. Moore is from Columbus, Mississippi, and is the son of Darcel Brandon and Kendrick Moore.
"Throughout my series of photographs, I altered spaces such as domestic settings, public schools, and gas stations. In doing so, I captured common places that have been made strange due to the way I have staged each photograph. In doing so, my photographs acted as open-ended narratives that triggered different emotions and memories."