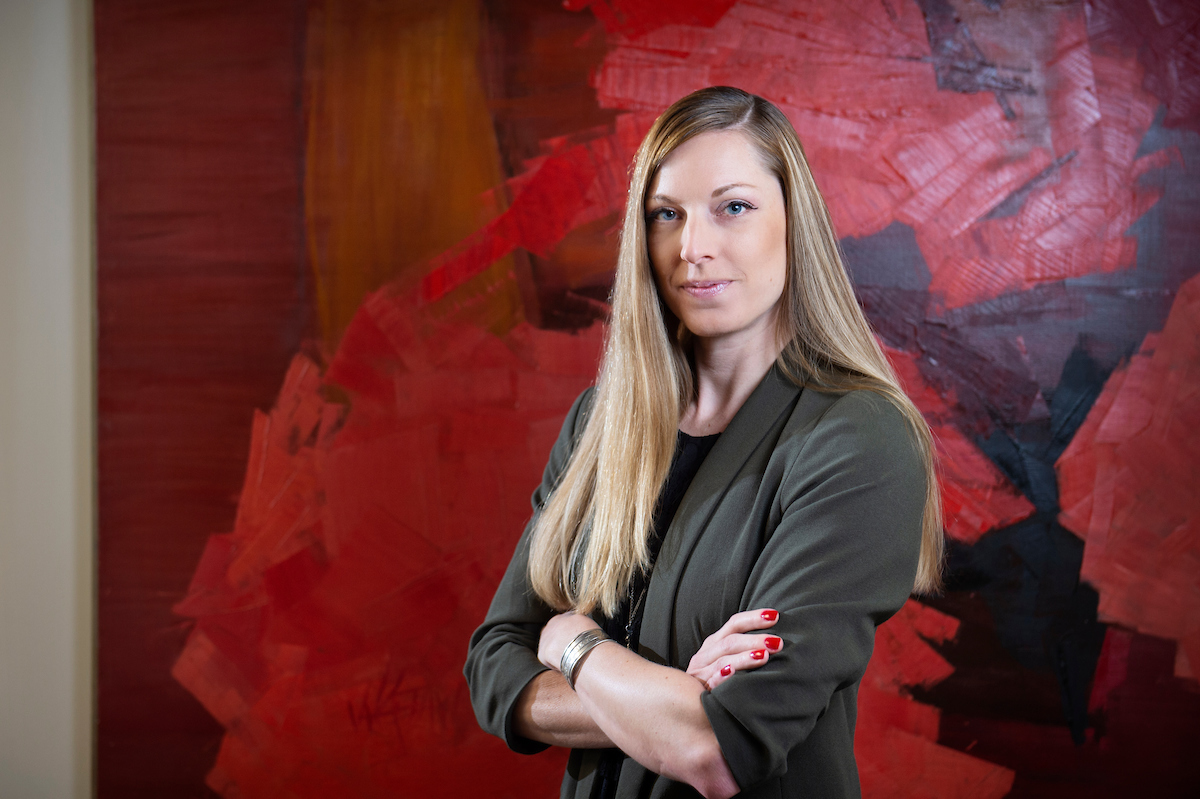 Overview
Summary:
Lori Neuenfeldt is an Instructor and Gallery Director in the Department of Art at Mississippi State University (MSU).

Ms. Neuenfeldt has taught art history at MSU since 2012. Her educational background includes a BS in Studio Art and MA in Art History from Florida State University. She was previously at the LSU Museum of Art in Baton Rouge, Louisiana, and the Cummer Museum of Art and Gardens in Jacksonville, Florida. In the summer of 2009, she completed an internship at the Metropolitan Museum of Art in New York City.

In 2020, Neuenfeldt was appointed for a three-year term as a research associate with MSU's Cobb Institute of Archaeology.

As Gallery Director, Neuenfeldt oversees planning rotating exhibitions and programming for the two Department of Art Galleries: the Cullis Wade Depot Art Gallery and the Visual Arts Center Gallery. To see current and past exhibitions visit: https://www.caad.msstate.edu/exhibitions

In addition to her duties as Instructor and Gallery Director, Neuenfeldt manages the MSU Historic Costume and Textiles Collection in the School of Human Sciences. This position includes the research, exhibition curation, care and preservation of historic objects relating to the material culture of dress. Established in 1985, the Collection houses over 1,500 garments and related articles that illustrate dress from the 19th through the early 21st century.
Education:
Master of Arts (MA), Art History, Florida State University, 2009
Bachelor of Science (BS), Studio Art, Florida State University, 2002
Research interests:
Historic object based research, object analysis, museum collection management, historic costume exhibition
Presentations
Oral Presentation
""Unlocking the Vault"." Popular Culture Association/American Culture Association, , Seattle, Washington. 2016
""Museums, Galleries, and Collections: How to Utilize these Treasures of Mississippi State"." Faculty Luncheon Series, MSU Center for Teaching and Learning, Mitchell Memorial Library. 2015
Other
"Writing Your First Grant Proposal." Mini Series for Graduate Students, Office of Research and Economic Development, Bost theater, MSU campus. 2016
Poster
"Who, What, Wear?: A Collaborative Exhibition"." Costume Society of America, Southeastern Region and Mid-Atlantic Joint Symposium, , Shippensburg, PA. 2018
Webinar
"MSU Historic Costume and Textiles Collection." Dress and Drinks Webinar Series, Costume Society of America, Virtual. 2021
Areas of Expertise
Museums Exhibitions Art Galleries Art History Historic Fashion