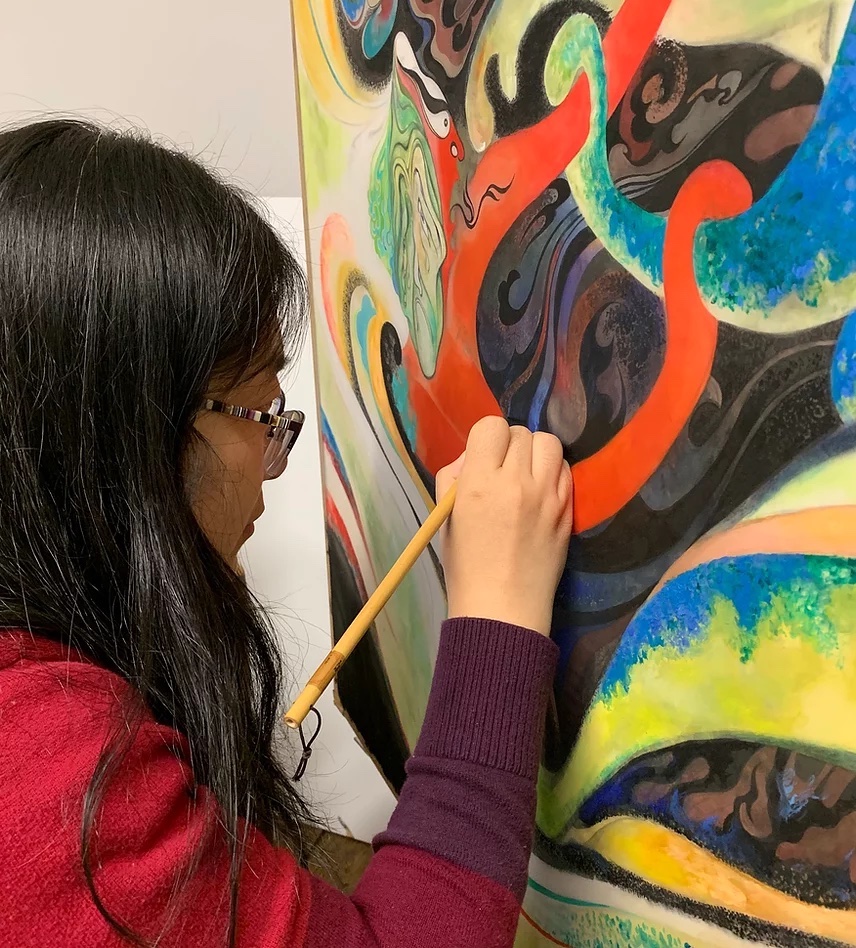 Overview
Summary:
Originating in Shandong, China, Yang earned her BFA from the China Academy of Art in Hangzhou in 2008 and her MFA from the Central Academy of Fine Art in Beijing in 2011, majoring in Traditional Chinese Painting and Drawing at both levels.
In 2011, Yang moved to the United States and got her American MFA in 2022 at the University of Louisville. Now, She is teaching at Mississippi State University.
Jingshuo Yang, is a multimedia artist whose work in silk paintings and paper drawings explores depictions of human emotion and psychological problems and calls people's attention to these problems. She has exhibited both nationally and internationally.