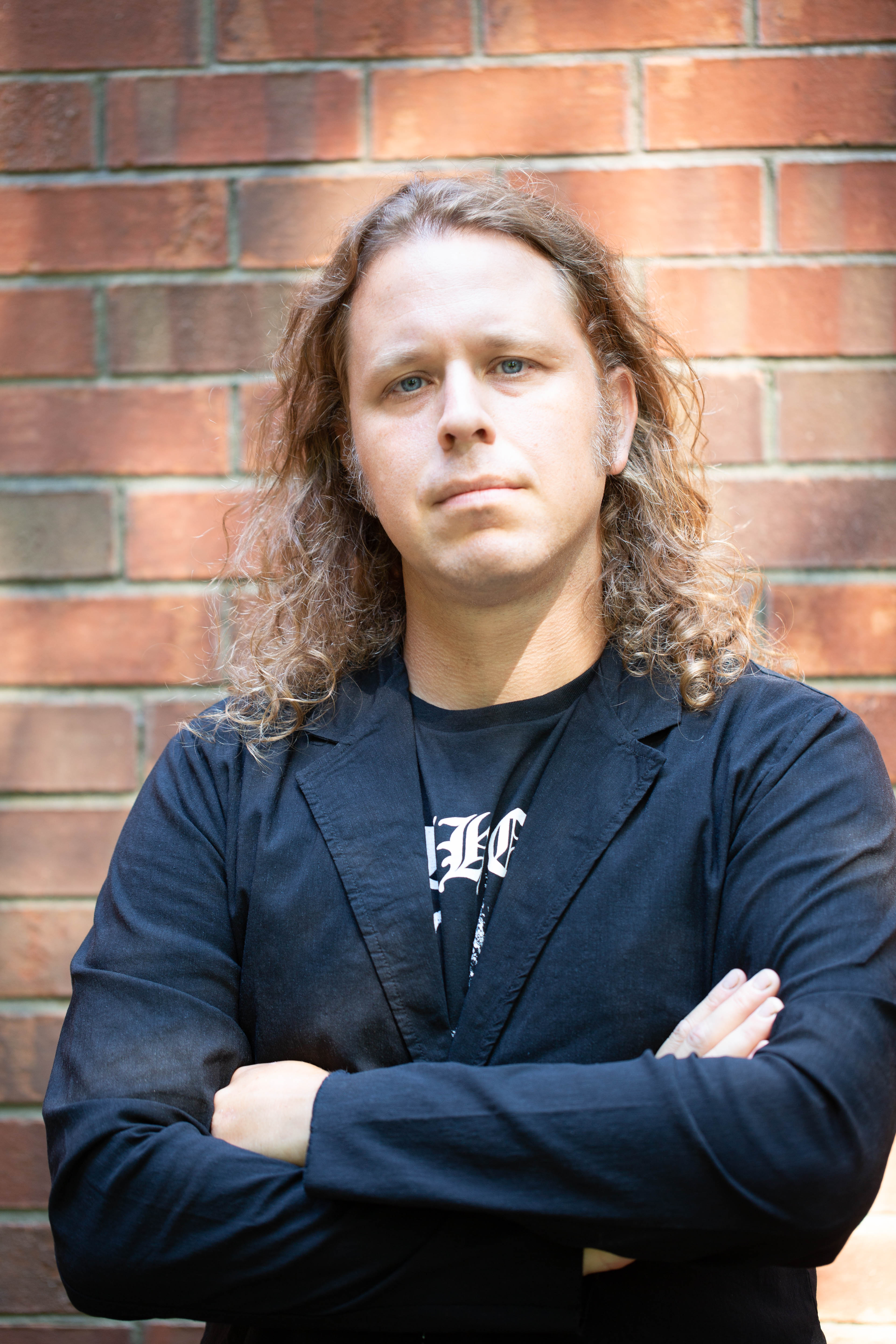 Overview
Summary:
Duane McLemore is an Assistant Professor in the School of Architecture. He is an Architect (CA 38095) and the co-founder of X Over Zero, an architecture and design firm best known for their 3d printed jewelry.
Education:
Master of Architecture, , Univ College of London, 2010
Research interests:
The uses of computation in contemporary fabrication methods and environmental systems. The application of mathematics in computational design. The application of geometry in architectural design and fabrication.
Publications
Conference Proceeding
Visualizing Space Group Symmetries With Modified Stereographic Projection.  Design Communication Association. Volume 2022, Page 8.
Concrete Environments.  Proceedings of the BTES 2021 Conference. Volume 2021. 2022
Concrete Environments.  Building Technology Educators' Society. Volume 2021, Issue 1, Page article 2. 2021
Space Group Symmetry Generation for Design.  Association for Computer-Aided Design in Architecture. Volume 40. 2021
Presentations
Lecture
"Toolmaking." Friday Forum, Tau Sigma Delta, Mississippi State University. 2019
"Toolmaking." n/a, Architecture Appreciation (MS State S|Arc Class), Mississippi State University. 2019
"Instruments and Speculations." , University of New Mexico School of Architecture, Albuquerque, NM. 2019
Oral Presentation
"Algorithmic Community Construction." CAAD Futures 2023, CAAD Futures Foundation, Delft, NL. 2023
"Transposing Marginalized Craft Traditions and Advanced Fabrication - Presentation." ACADIA 2022, The Association for Computer-Aided Design in Architecture, Philadelphia, PA. 2022
"Visualizing Space Group Symmetries With Modified Stereographic Projection." Design Communication Association Conference 2022, Design Communication Association , Auburn, AL. 2022
"The Horta Component Library: Using Space Groups in Grasshopper to Create Novel Honeycombs - Presentation." CAAD Futures 2021, CAAD Futures Foundation, Hybrid - Los Angeles, CA / Online. 2021
"Space Group Symmetry Generation for Design." ACADIA 2020, Association for Computer-Aided Design in Architecture, Online. 2020
Paper
"Concrete Environments." 2021 Building Technology Educators' Society Conference, Building Technology Educators' Society, University of Massachusetts, Amherst. 2021
Short Course
"Transposing Marginalized Craft Traditions and Advanced Fabrication - Workshop." ACADIA 2022, The Association for Computer-Aided Design in Architecture, Philadelphia, PA. 2022
"The Horta Component Library: Using Space Groups in Grasshopper to Create Novel Honeycombs - Workshop." CAAD Futures 2021, CAAD Futures Foundation, Hybrid - Los Angeles, CA / Online. 2021
"Computation and Curation." , The Corcoran School of Arts and Design, Washington, DC. 2019
Areas of Expertise
Geometry Computation Advanced Fabrication