50 Years or Art: Creativity. Collaboration. Unity.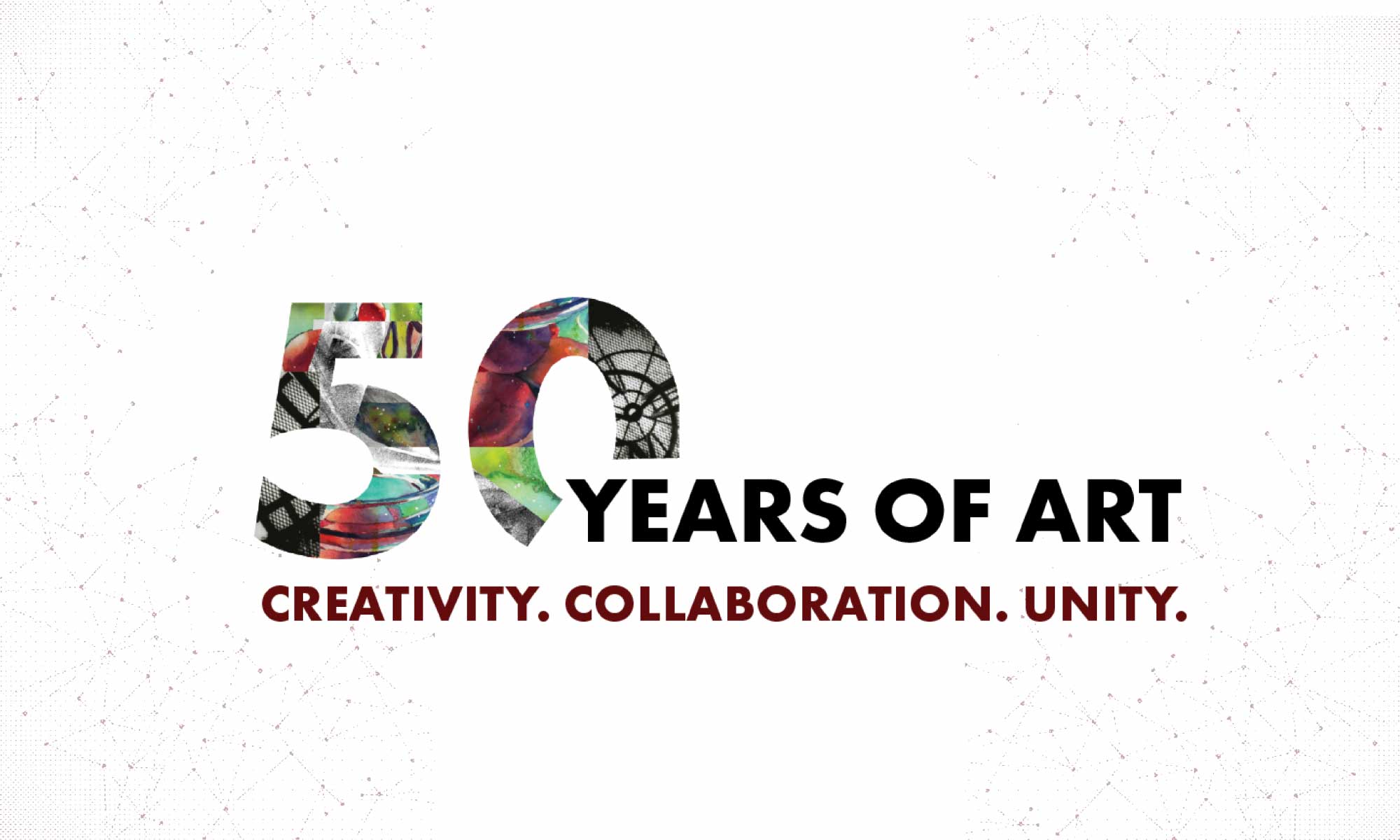 Mississippi State's Department of Art established in 1968, is celebrating its 50th Anniversary.  Our rich program allows students to explore many different concentrations within the field of art, creating a sense of unity across the department.  Come out and be a part of this very special celebration with the following events hosted by the department of art.
---
History
According to a word-of-mouth history passed down over the years, the Department was created after actor Vincent Price asked to see the art department while on a tour of MSU's campus in 1967. When he was told the department did not exist he responded, "Then how can you call this a real university?"
In 1968, Arthur Leonard Farley was hired to create a fine arts program for MSU. Farley, a well-respected artist himself, is known for creating one of Mississippi State's best-known sculptures of a bronze Bulldog installed in 1970 on the north side of the Colvard Student Union. The department's official founding year is 1969 and MSU's first Bachelor of Art degrees in Fine Art were awarded in the early 70s.
Farley served for 13 years until 1982, when Michael A. Dorsey succeeded him as head of the department. Past department heads include Professors Brent Funderburk, Kay DeMarsche, Lydia Thompson, and interim-head Jamie Burwell Mixon. The current Department Head is Dr. Angi Elsea Bourgeois who oversees more than 200 students seeking Bachelor of Fine Arts degrees concentrating in Fine Art, Graphic Design, and Photography.
Since its formation in 1968 the Department of Art has grown from a one room office on the fourth floor of Lee Hall to classrooms, galleries, studios, and office spaces found in eight buildings across MSU's campus.
---
Statements: 50 Years of Making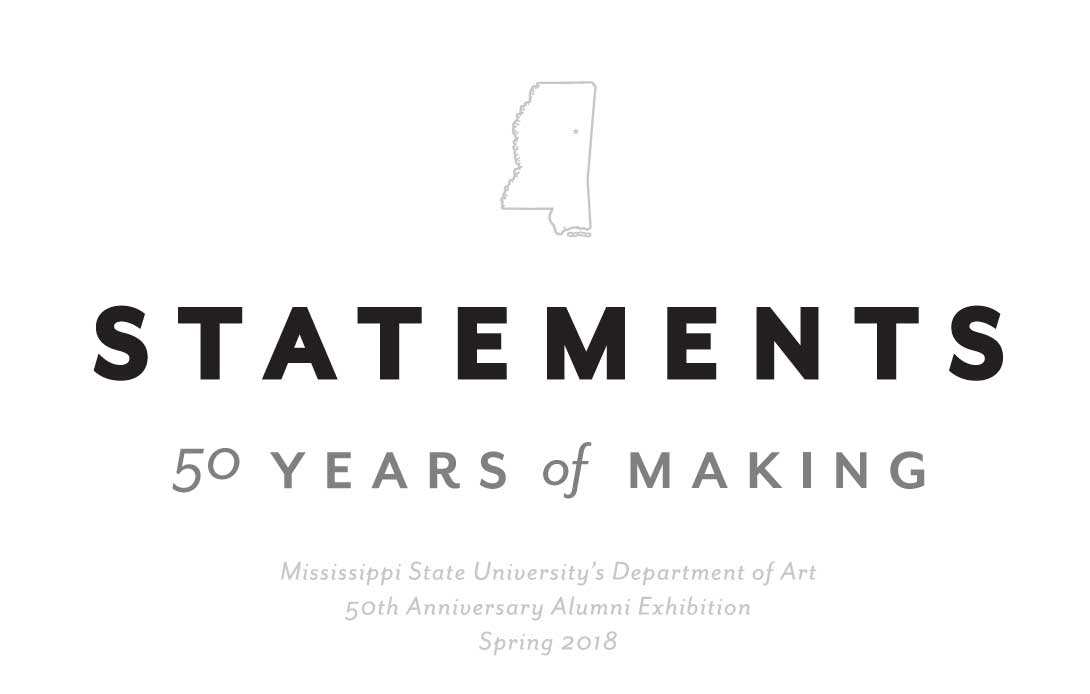 Welcome to the online exhibition gallery for Statements: 50 Years of Making. In this gallery you will see many works of art in a diverse range of media. Each piece is created by MSU alumni excelling in the fields of fine art, photography, and graphic design.
There were over 220 total submissions with 128 final works selected by guest alumni juror Wesley Stuckey. The exhibition opened in the Mississippi State University's Cullis Wade Depot Art Gallery on February 1 and closed April 21, 2018.
Thank you to all alumni, faculty, and students for supporting the exhibition.  Hail State!
Lori Neuenfeldt, Gallery Director