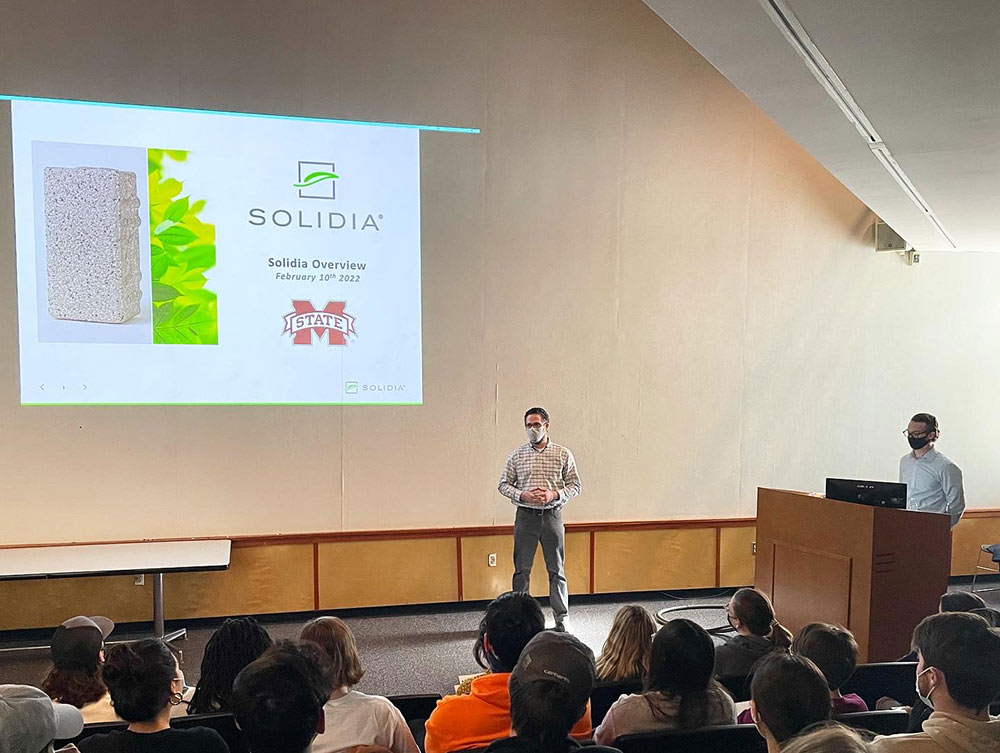 Fred Dunand is investing his resources in the future – not just through his support of the Mississippi State University School of Architecture but also in his career.
In a self-described quest for a green adventure, Dunand recently joined Solidia Technologies as the company's vice president of engineering.
The sustainably-minded company specializes in the carbonization of concrete, creating a greener material.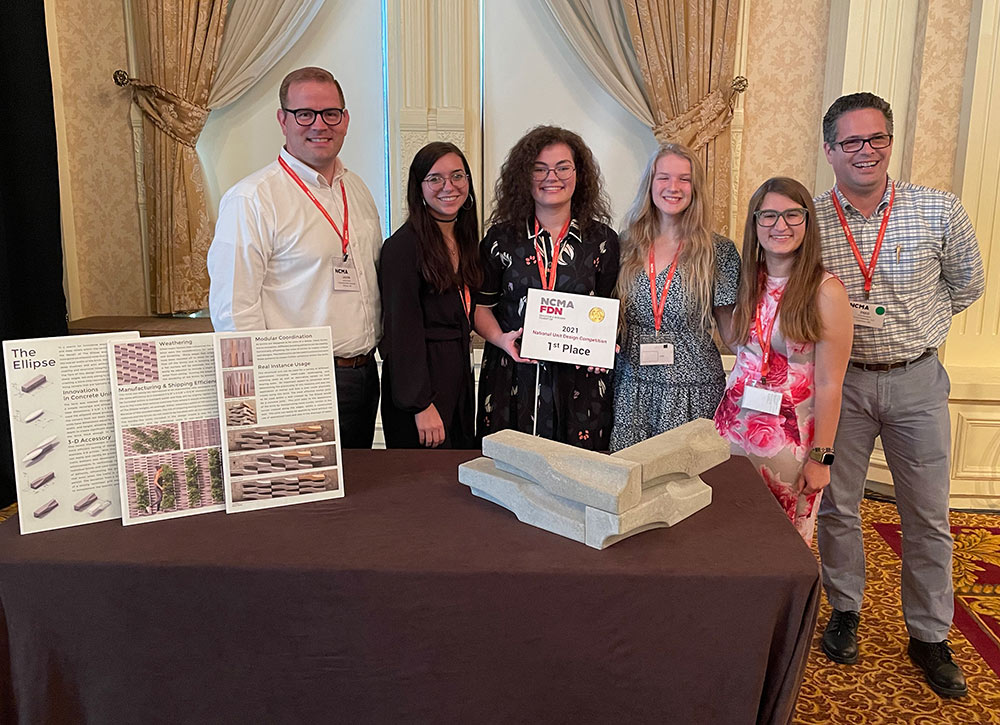 "One of the concerns any architect has about building with concrete is its carbon footprint," said Associate Professor of Architecture Jacob Gines. "If we can work with others that are finding ways to make that a greener, more sustainable material, it's better for our industry because, this day in age, we just have to build better."
Dunand is working to educate those in the industry about materials and technologies available to them and hopes to help bridge the gap between academics and the professional world.
"I believe our universities have a huge role to play in the sharing of knowledge and education," he said. "These students will be the ones designing the future buildings and homes, and they need to know what is available to them to perform."
Dunand and his colleague at Solidia, Senior Commercial Director Devin Patten, recently spoke to students in Gines' materials course about technologies and innovations at Solidia, including CO2-cured concrete.
"It's great for students to hear from professionals in more depth and clarity about sustainable strategies," said Gines.
Dunand and Gines have partnered for several years bringing industry and education together.
Through his previous company, Dunand has sponsored the local Concrete Masonry Unit Design Competition since 2018 and helped student teams compete at the national level each year since.
"He's a critical member of the team," said Gines, who has led four Mississippi State teams to the National Concrete Masonry Unity Design Competition.
Dunand said he plans to continue his involvement with education, supporting future architects.
His advice to them?
"Shoot for the stars. We need to not limit ourselves," he said. "Become an expert and knowledgeable and able to make a difference."
Read more about the MSU NCMA competition teams: