2020 CAAD+CALS Exhibition
During the Fall 2020 semester, MSU undergraduate art students participated in a juried exhibition of 2D media (drawing, painting, and printmaking) sponsored by the Mississippi State University College of Agriculture and Life Sciences (CALS) and in partnership with MSU's Department of Art.
Organized by Assistant Professor of Art Ming Ying Hong and Associate Professor of Landscape Architecture Cory Gallo, the subject matter of the online exhibition focuses on the university's dedication to agriculture. Final selections of the student work are from the following courses: ART1213 - Drawing 1 taught by Jordan Kornreich, ART1213 - Drawing 1 taught by Gregory Martin, ART2233 - Drawing 3 taught by Soon Ee Ngoh, ART3053 - Watercolor Painting taught by Alex Bostic, and ART4143 - Letterpress for Design taught by Suzanne Powney.
All of the participating professors provided assignment guides to direct students to incorporate specific crops such as corn, soy beans, and cotton into the finished works of art. For example, the aim for the final projects in Jordan Kornreich's Drawing 1 class was to demonstrate students' ability regarding their use of formal representational drawing ideas (proportion, perspective, heightened value, etc.) using a still life arrangement that included corn, soybean, and cotton with hopes of making the resulting work relevant to agriculture. In Drawing 3, led by Professor Ngoh, students were tasked with creating engaging drawings showcasing one or more crops from North Farm, in a format, style, and materials (mixed media) of their choice. Professor Powney's project for Letterpress for Design was to design a 1 or 2 color poster to promote farming and agriculture in the state of Mississippi. Some styles students explored were art prints, expressive linoleum block prints, and farmers market posters. The finished results are bold graphic images printed from carved linoleum blocks that work as wall prints or pieces of fine art.
Invited jurors from the College of Architecture, Art, and Design and the College of Agriculture and Life Sciences selected awards announced online on November 20. The jurors are: Dr. Angi Bourgeois, Dean of the College of Architecture, Art, and Design, Critz Campbell, Head of the Department of Art, Dr. Darrin Dodds, Head of Plant and Soil Sciences, and Dr. Scott Willard, Associate Dean of Animal and Dairy Sciences.
Many of the works in the online exhibition are available for sale. Contact the Department of Art for purchases at 662-325-2970 or email msuartgalleries@msstate.edu.
AWARD WINNERS
BEST IN SHOW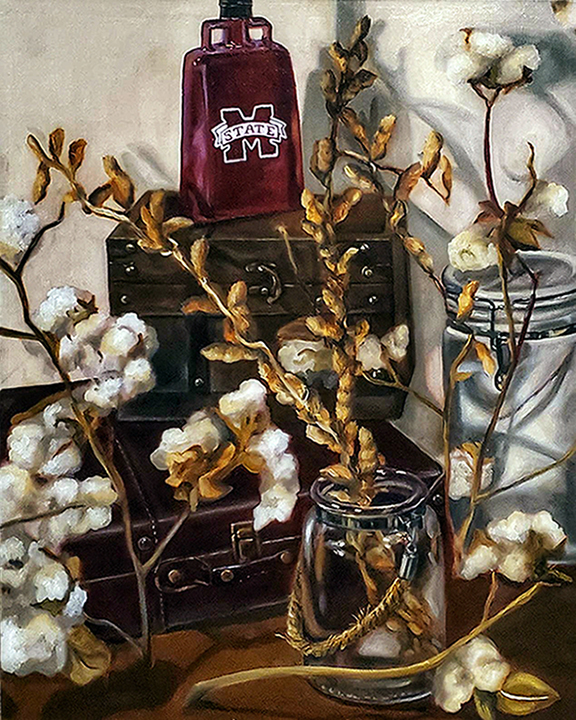 HONORABLE MENTIONS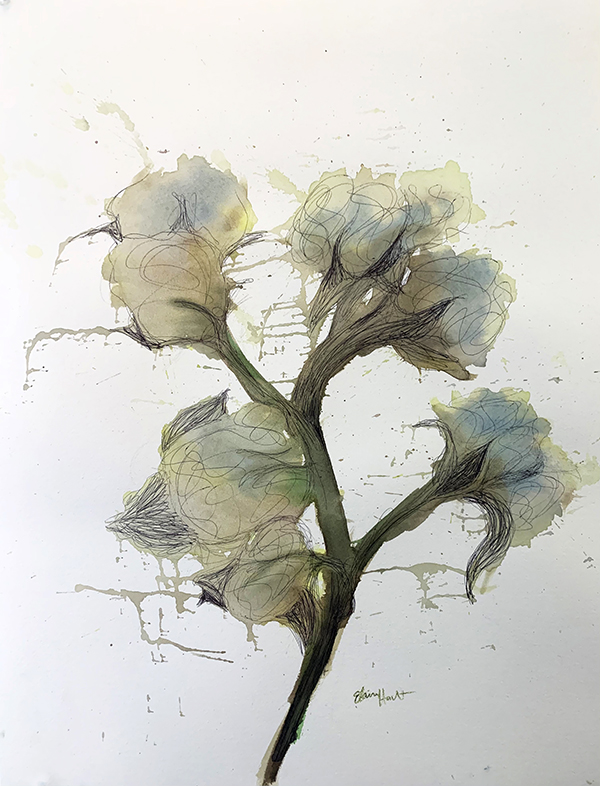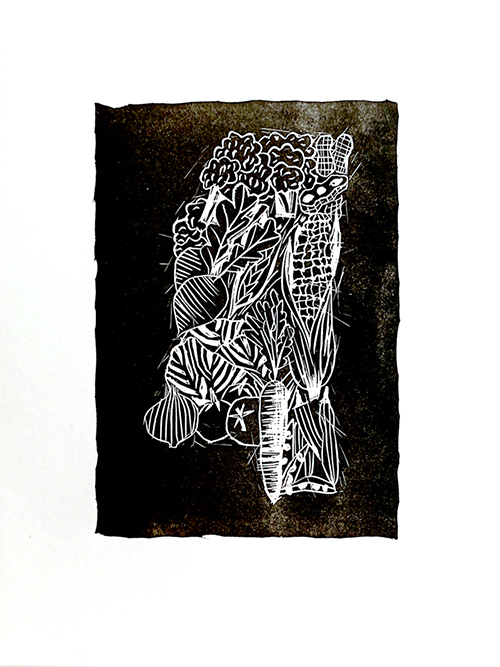 EXHIBITION GALLERY